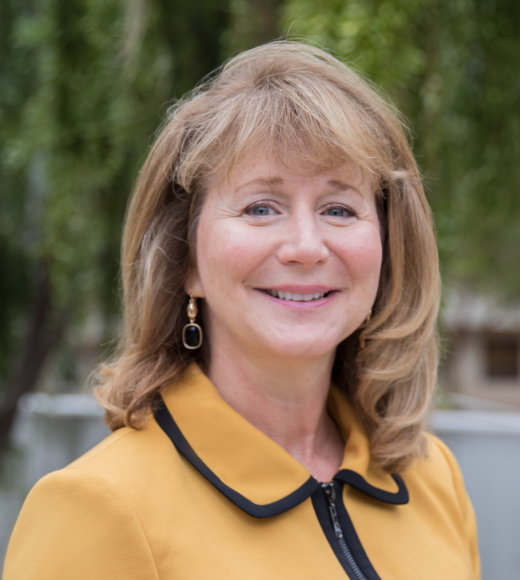 Bio
Dean Jennifer Curtis serves as the administrative head of the College of Engineering (COE) and oversees all its teaching, research and service activities, personnel, facilities and funding resources.  The COE includes eight academic departments with 225 tenure/tenure-track faculty, including 13 members of the National Academies. Current student enrollment is more than 4,600 undergraduate students and nearly 1,200 graduate students.
Dean Curtis has led the college through unprecedented milestones in diversity, fundraising, student retention, and new research centers. For diversity, the college achieved bronze-level designation by the American Society of Engineering Education in recognition of its diversity initiatives and its diversity strategic plan, as well as "exemplar status" for its programs that are viewed as best practices.  The college's vision for undergraduate engineering education is to infuse project-based, engineering design throughout the engineering curriculum for all students.  This combination of applying engineering fundamentals with hands-on learning produces better-prepared graduates, but also leads to further improvements in student retention in engineering. The upcoming, expanded Engineering Student Design Center, funded by alumni donations, provides the facility for enabling this vision.  The college's undergraduate retention in engineering is at an all-time high along with an all-time high in student diversity.  Student support through the LEADR (Leadership in Engineering Advancement Diversity and Retention) Program, the transfer program Avenue-E, and Student Startup Center have significantly contributed to these successes.  During the past five years, the college has aggressively hired more than 60 new, diverse faculty to meet increasing student enrollment.  Faculty have been extremely successful initiating new research centers in coffee science, earthquake engineering, bio-inspired geotechnics, pavement structures, AI for food systems, and highway maintenance.  
Dean Curtis earned her Ph.D. in chemical engineering from Princeton University. Following that, she held faculty positions at Carnegie Mellon University, Purdue University and the University of Florida (UF).  At UF, she served as department chair of chemical engineering and then associate dean for research. She is a Fellow of AAAS, ASEE and AIChE. She is recipient of AIChE's Particle Technology Forum's Lifetime Achievement Award, a Fulbright Senior Research Scholar Award, AIChE's Thomas-Baron Award in Fluid-Particle Systems, ASEE's Chemical Engineering Lectureship Award, ASEE's CACHE Award for Excellence in Computing in Chemical Engineering Education, ASEE's Sharon Keillor Award for Women in Engineering, and the NSF Presidential Young Investigator Award. She currently serves as Co-Chair of the National Academies' Board on Chemical Sciences and Technology.
Education and Degree(s)
Bachelor of Science, Chemical Engineering, Purdue University (1983)
Ph.D., Chemical Engineering, Princeton University (1989)
Honors and Awards
Campus Leaders Who Care, National 1st Place CHEMA National Award (Campus Safety, Health and Environmental Management Association), 2020
Particle Technology Lifetime Achievement Award, AIChE Division Award, Particle Technology Forum, 2019
William R. Jones Outstanding Mentor Award, McKnight Doctoral Fellowship Program (African American and Hispanic Doctoral Fellowship Program), 2015
Fellow of the American Association for the Advancement of Science (AAAS), 2012
Fellow of the American Society for Engineering Education (ASEE), 2010
Fellow of the American Institute of Chemical Engineers (AIChE), 2009
Sharon Keillor Award for Women in Engineering Education, National ASEE Award, 2003
Tags