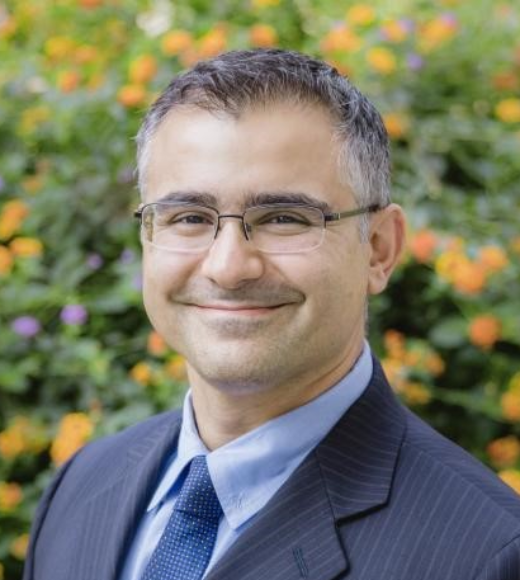 Unit

Research and Graduate Studies
Bio
Ricardo Castro is the Associate Dean of Research and Graduate Studies for the UC Davis College of Engineering and a professor in the Department of Materials Science and Engineering. Castro also leads the Nanoceramics Thermochemistry Laboratory in the Department of Materials Science and Engineering. The lab is dedicated to providing a fundamental understanding from an experimental thermodynamics perspective of nanomaterials and their behavior during processing and operation at extreme environments, such as high temperatures and irradiation.
 
Castro holds a B.Sc. in molecular sciences and a Ph.D. in metallurgical and materials engineering both from the University of Sao Paulo in Brazil. Castro has received several national and international awards since joining UC Davis in 2009, including an NSF CAREER award to study the thermodynamics of sintering and a Department of Energy Early Career Program award for the study of radiation tolerance in nanoceramics. In 2011, Castro was honored with the Young Investigator Award from the Society of Professional Hispanic Engineers the Robert L. Coble Award, for the American Ceramic Society, and in 2015, Global Young Investigator Award by the Engineering Division of the American Ceramic Society, among others.
 
Castro transitioned to the position of associate dean in July 2018, where his role is to stimulate the development, coordination and overall advancement of engineering graduate and research programs in the College of Engineering.
Education and Degree(s)
Bachelor of Science, Molecular Sciences, University of Sao Paulo
Ph.D., Metallurgical and Materials Engineering, University of Sao Paulo
Honors and Awards
Young Investigator Award, Society of Professional Hispanic Engineers, 2011
Robert L. Coble Award, American Ceramic Society, 2011
Global Young Investigator Award, American Ceramic Society, 2015
Tags