The College of Engineering is proud to present Engineering an Inclusive Future, a communications platform showcasing our college-wide efforts in diversity, equity and inclusion.


 
We strive to implement the vision set forth by Chancellor May to make UC Davis one of the most diverse and inclusive universities in the country and to "integrate concepts of diversity, inclusion, and equity into everything we do."
These efforts highlight how much we've done—and how much more we will be doing—to move the College of Engineering toward "inclusion excellence," in which all members of a community are encouraged and supported to work, study and learn in a way that allows each of us to reach our full potential. We also encourage you to present the land acknowledgement statement at any UC Davis event held on the Davis campus. Explore our efforts below, as told through the viewpoints of our remarkable faculty, staff, researchers and students.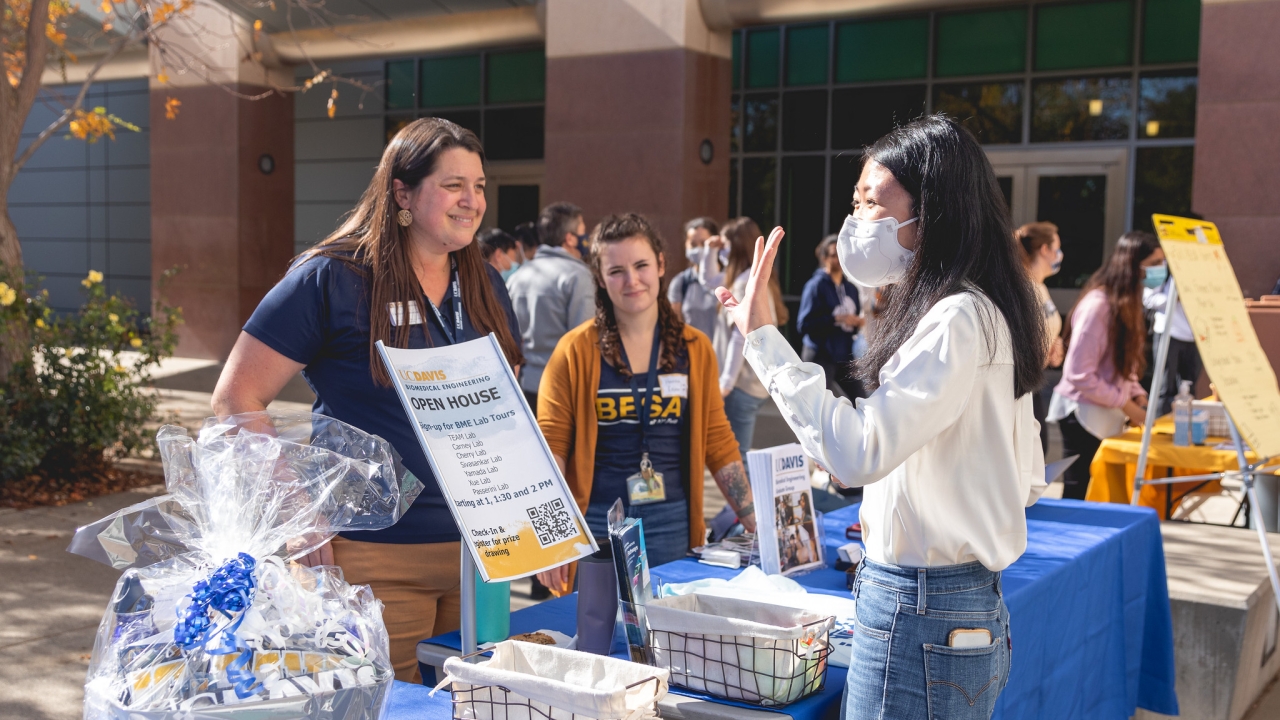 Growing a Health, Equity and Wellness Committee from the Grassroots Up
Our biomedical engineering department committee success stems from active listening and diversity of members.
 Learn More