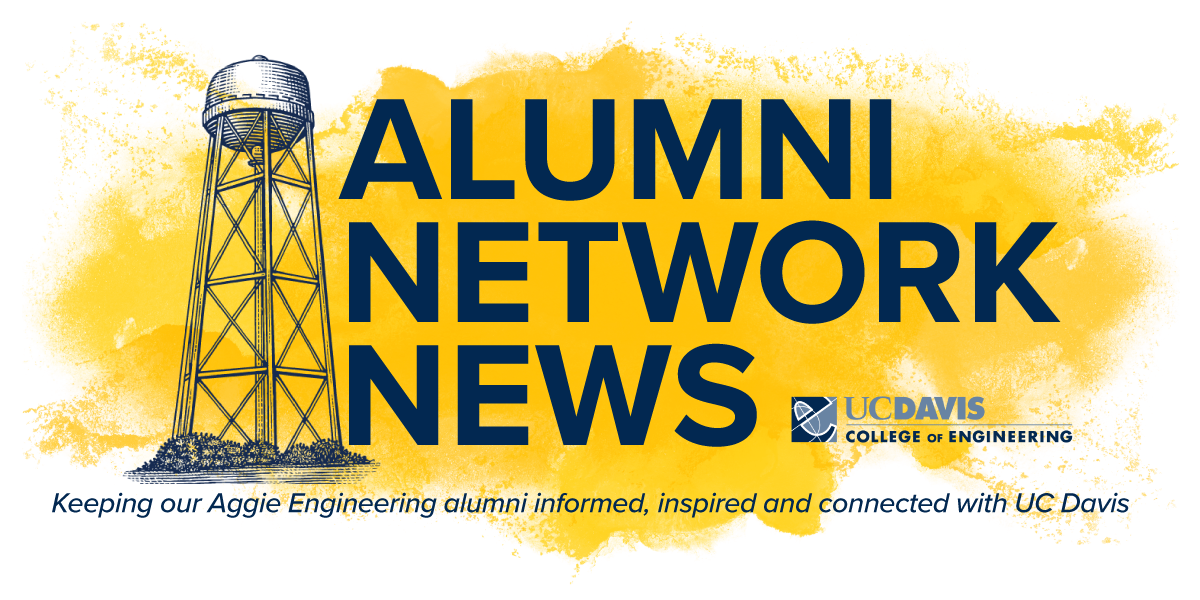 Launched in winter 2019, our alumni e-newsletter Alumni Network News highlights College of Engineering news, introduces you to fellow alumni, and promotes events and activities to enhance the alumni experience.
Alumni Network News Archive
College of Engineering News
Learn about the latest news including cutting-edge research, faculty awards, leadership appointments and more in the Engineering News.
Department News
Reconnect and stay in touch with your home department through their news and e-newsletters.
---
Cal Aggie Alumni Association News
Aggie Connections is a free monthly e-newsletter that keeps alumni up-to-date on university and CAAA news, information, and events. Subscribe to Aggie Connections today.