The UC Davis College of Engineering integrates teaching, research and service to society to advance the leading edge of engineering knowledge and train the next generation of engineers who will make a difference in the world.
Consistently ranked among the top engineering schools in the nation, the college is a leader in research that addresses some of the world's most important challenges. Our faculty are national and international authorities in such critical areas as energy, alternative fuels and hybrid vehicles, computer network security, and biomedical imaging technology. Our faculty are also honored by their peers and their students for their teaching and mentoring skills in addition to being recognized for their scholarly work.
Built upon a foundation of strong fundamentals in mathematics, chemistry, physics, and biological sciences, the college's eight departments offer education to give students the tools that will enable them to grow and adapt to a quickly changing technical world. 
Learn more about the College of Engineering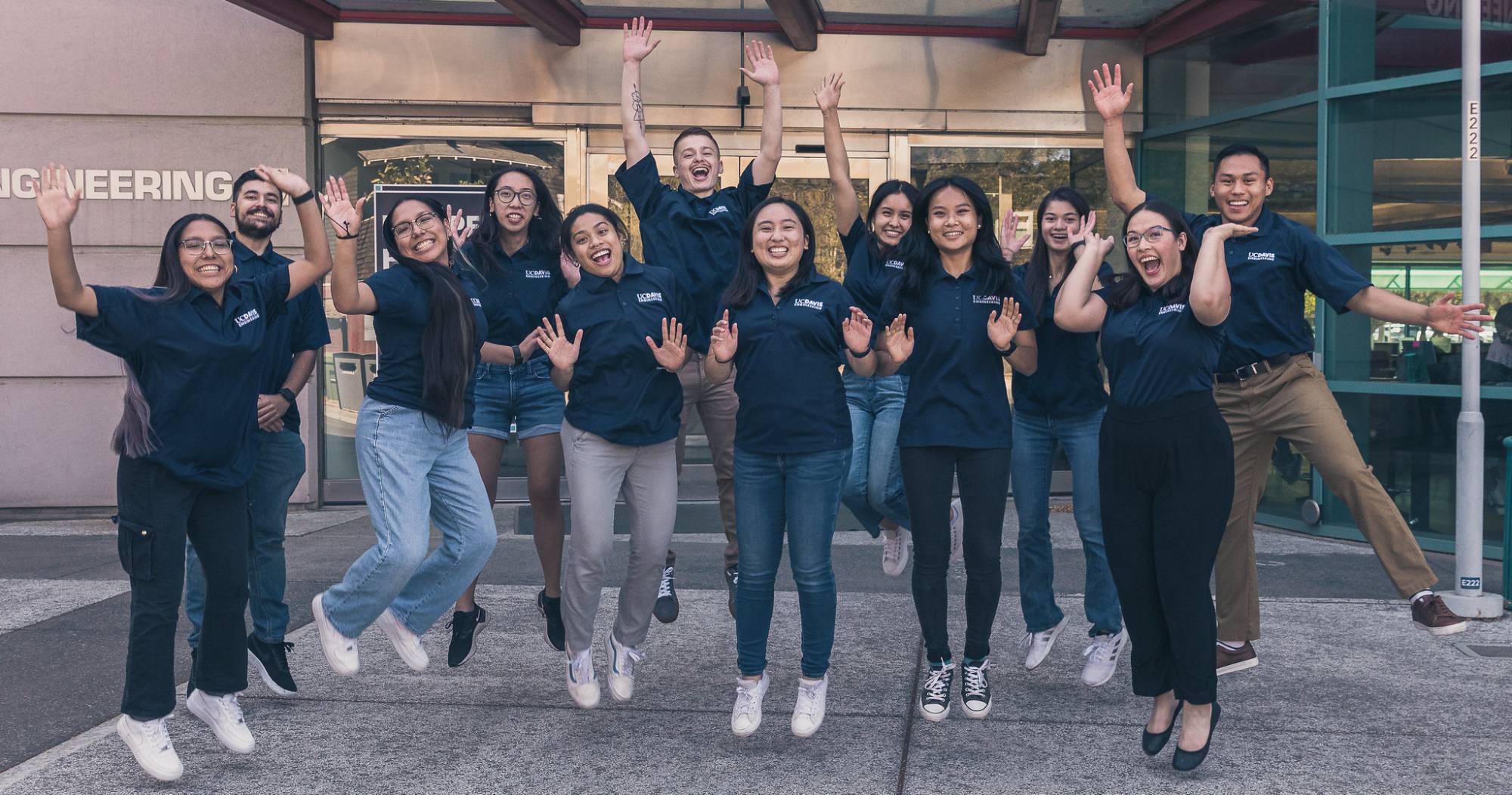 Our Engineering Ambassadors showcase the college's cutting-edge centers and laboratories and talk about why they chose to study at UC Davis during in-person tours and virtual "Ask an Aggie Engineering" sessions.
Registration is required. Please register by 9:00 a.m. on the day of the event.
Virtual Tours
Explore the College of Engineering from where you are. Take a 360 virtual tour or watch a video below to check out the college's unique and renowned teaching and research areas.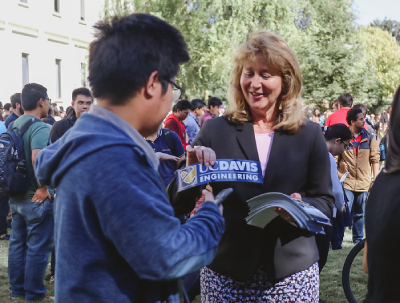 Join the College of Engineering
Whether you're a high school student or studying at a community college, learn what you'll need to prepare before applying to UC Davis.