Every other year the College of Engineering recognizes alumni whose professional and personal achievements bring special honor to the college by awarding the Distinguished Engineering Alumni Medal.
The 2023 Distinguished Engineering Alumni Medal recipients will be recognized at the college's Alumni Celebration on November 2, 2023. Save the date to honor the achievements of these outstanding individuals and reconnect with faculty and fellow alumni.
RSVP to the Alumni Celebration
2023 Distinguished Engineering Alumni Medalists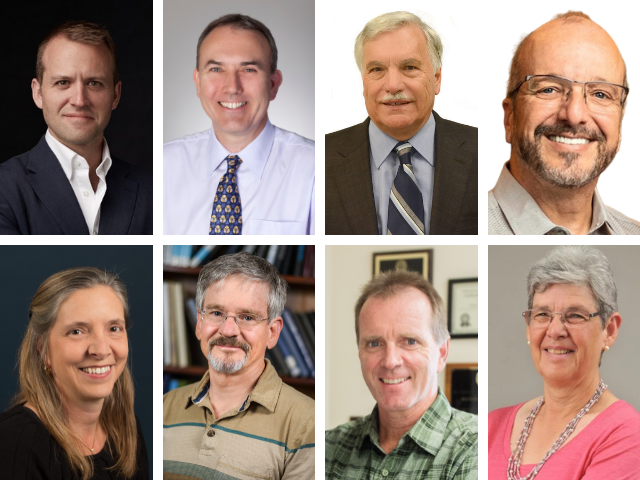 B.S. '08, Chemical Engineering | Co-Founder & Co-CEO, Origin Materials 
B.S. '87, Electrical Engineering | VP of Strategic Planning, Keysight Technologies 
B.S. '73, Materials Science and Mechanical Engineering | Corporate VP & Principal Engineer, Exponent, Inc. 
B.S. '84, Electrical Engineering | Senior VP of Mass Markets Product Management, AT&T 
B.S. '88, Chemical Engineering; M.S. '93, Ph.D. '96, Civil and Environmental Engineering | Professor, The University of Texas at Austin 
B.S. '78, Materials Science and Mechanical Engineering | Research Professor, Colorado School of Mines 
B.S. '91, M.S. '93, Ph.D. '96, Mechanical Engineering | Professor, The University of Texas at Austin 
JoAnn Silverstein 
B.S. '77, M.S. '80, Ph.D. '82, Civil Engineering | Professor Emerita, University of Colorado, Boulder