Partnering in Research and Mentoring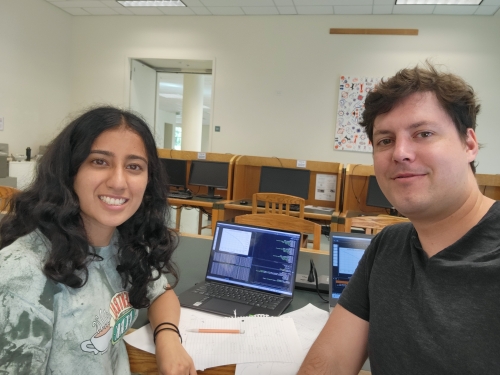 Research and mentoring are critical aspects of a student's experience.
The UC Davis College of Engineering is pleased to support E-SEARCH, a program launched in 2023 for undergraduates who are considering graduate study or careers in engineering research by linking them with engineering graduate students who are conducting research projects. The program aims to broaden participation in engineering advanced study, introduce students to new career paths, demonstrate the real-world impacts and applications of engineering research, and provide graduate students with teaching and mentoring opportunities.
This cohort-based program invites current students to participate in program activities during fall 2023. Participants will engage in program elements including research experience, mentoring from current graduate students, and support for preparing application materials for graduate study.
View our poster presented at the 2023 Scholarship of Teaching & Learning Conference to learn more about what we are learning from participants! (Credit: Mandeep Singh Basson, Ph.D. and former Mentor)
Mentors (Doctoral Students)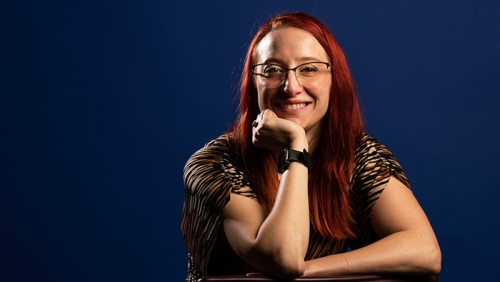 Current UC Davis doctoral students enrolled in the College of Engineering are eligible to apply to be a Mentor. Mentors will meet regularly with their mentee to discuss shared interests and goals. The mentoring pair will also identify a short-term research experience that can be completed by the end of the quarter. Additional mentoring activities include:
Face-to-face check-in with mentees on a regular basis 

Introducing mentees to how academic research is conducted

Share experiences to illustrate their own journey to graduate school
In order to best match mentors with mentees, applicants for Mentors will be asked to share general information on their research efforts, faculty advisors, previous mentoring experience, and motivation.
Mentees (Undergraduate Students)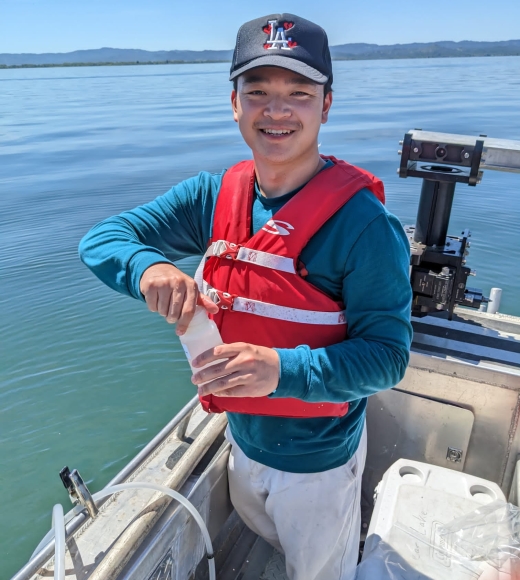 Engineering undergraduates who are in good academic standing and have a 2.500 or better GPA are eligible for participation. Working with a Mentor, mentees will gain insights into graduate study in engineering. The mentoring pair will also identify a short-term research experience that can be completed by the end of the quarter. Additional mentoring activities include:
Regular meetings, in person, with your mentor 
Hands-on research experience

Guidance on applying for graduate study
Factors such as shared interests with a mentor will also be considered in the selection process. Space is limited.
Fall 2023 Projects
Full project abstracts available here
Team 001  |  Conceptual Design of Methanol Generation and Utilization for Extended Mars Exploration
Vaishnavi Kulkarni, Siddharth Sonti
Team 002  |  Real-Time Data Collection with Python
Albert Zheng, M.A. Mort
Team 003  |  Polishing apparatus for spherical samples for use in conical nozzle levitator
Aidan Guerra, Fox Thorpe
Team 004  |  Assessing car manufacturer compliance with the NHTSA's 2026 fuel economy standards
Dino Espineli, Stefan Broecker
Team 005  |  A Standardized Spatial Risk Index to Assess the Road Network Risk Performance
Natasha Alvarenga, Daniel Rivera
Team 006  |  Proteomics and its use for studying Virus-host interaction
Aidan Yang, Chase Skawinski
Team 007  |  Predicting the arrhythmogenic effects and sex-specific risk of a gain-of-function mutation in the cardiac Ca channel gene
Isabella Doherty, Roshni Shetty
Team 008  |  Twice-Coverage Path Planning For Field Harrowing
Paul Mola, Yuankai Zhu
Team 009  |  Evaluation of Material Properties of Supplementary Cementitious Materials
Cynthia Donjuan-Fernandez, Kelli Knight
Team 010  |  The greenhouse gas impacts of concretes made with ternary binder blends
Navleen Kaur, Patrick R. Cunningham
Team 011  |  Detection of Calcium Deficiencies in Hydroponically Grown Lettuce using Machine Learning
Alise Chavanapanit, Saeed Karimzadeh
Team 012  |  Rat primary cortical cell tri-culture to study microglial motility under amyloid-beta exposure
Luis Luna, Hyehyun Kim
Team 013  |  Quality Control Pipeline for Alzheimer's Disease Neuroimaging Initiative (ADNI) Multi-Modal Data
Barah Albuhwailah, Linh Le
Team 014  |  Decoding Neurological Disorders: Investigating Calcium Homeostasis Disruption via Hardware Trojan Modeling for Neurodegenerative Disease Simulation
Mikkyla Danielle Urienza, Kevin Immanuel Gubbi
Team 015  |  Quantized Semantic Segmentation at the Edge
Alex Velazquez, Jayneel Vora
Team 016  |  Tuning lipid cubic phase particles for membrane protein crystallization
Mingze Yuan, Kevin Gu
Team 017  |  Towards Medical Anomaly Detection using GenAI 
Mythri Kulkarni, Jayneel Vora
Team 018  |  Coherence of decision making and neuro stimulation from risk-inducing experiment
Min Hong, Logan Peters
Team 019  |  Designing An Open Source Device For Behaviors Involving Nociceptive Stimuli
Nayana Vallamkondu, Jacob Roshgadol
Team 020  |  Optimizing a Wireless Temperature Sensor for Noninvasive Measurements in Agricultural Products
Erin Min, Alice Dien
Team 021  |  Analyzing features of patters via photothermal lithography in semiconducting polymers.
Kuval Bora, Joaquin Mogollon Santiana
Contact Alin Wakefield amwakefield@ucdavis.edu in the College of Engineering Dean's Office for more details.
This program is supported through the Next Level Education initiative.