The College of Engineering provides engaging programs and resources for introducing youth to the field of science, technology, engineering and mathematics (STEM). Through our investments in K-12 outreach efforts, we pave the way for a new generation of engineering professionals and future leaders. Below are projects throughout the college centered around youth engagement.
Engineering Superheroes
The Department of Materials Science and Engineering created Engineering Superheroes, a fun video series linking concepts of engineering to the universe of superheroes. Join Professor Ricardo Castro and his team as they explain the science and real-world applications behind the unique powers of different superheroes.
Each episode includes an activity and detailed instructional lesson plans from pre-school through grade 6.
Watch the latest episode: Captain America's Shield
Interested in Materials Science and Engineering?
The Materials Outreach Corporation provides outreach activities and events for local middle and high schools to learn more about the field of materials science.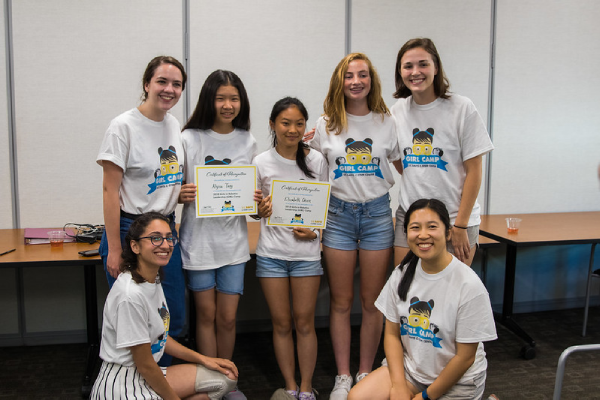 C-STEM Center
The UC Davis C-STEM (Computing, Science, Technology, Engineering and Mathematics) Center develops educational computing and robotics technology, curriculum and pedagogical strategies, and provides professional development and support for STEM teachers to integrate hands-on computing and robotics in the classroom.
The center also hosts extracurricular activities such as camps and competitions for K-12 students. These activities provide exposure and hands-on learning in computing, robotics, technology and more.
Tahoe Environmental Research Center

The Tahoe Environmental Research Center (TERC) hosts education and outreach programs, providing science-based information about the Lake Tahoe region. Through exhibits, interactive hands-on educational activities and outreach, TERC inspires students towards environmental science, responsible action and active conservation and preservation of freshwater resources. Students can also tour the Tahoe Science Center and Eriksson Education Center, or attend educational field trips.
Summer STEM and Drone Academy
The UC Davis Center for Information Technology Research in the Interest of Society (CITRIS) program hosts an annual summer STEM and drone academy for local students in grades 10-12. High school students from the Davis, Woodland and Sacramento area are introduced to aerodynamics, physics and drone technology and design through hands-on learning. Student teams then have the opportunity to assemble a drone kit and fly the drone using cameras and thermal sensors.
Hear from our students
Our 2020-2021 Engineering Ambassadors share their perspective on engineering, what it is and what engineers do.
Advice for Aspiring Engineers
How to Become an Engineer
How Engineers Solve Problems
Want to hear directly from an Engineering Ambassador about their experiences with classes, research, clubs/teams and more?
Aware of a STEM outreach effort or resource missing from this page?