Welcome to the College of Engineering!
Thank you for choosing the College of Engineering! Your academic advising team is excited to welcome you to UC Davis and are looking forward to helping you make the most of your college experience! Below is an overview of the information and steps you'll need to prepare for Fall Quarter.
Did you miss a placement exam? 
Step 1: Complete Aggie 101 (Required)
All incoming freshmen and transfer students must complete Aggie 101. This online program will provide essential information and introduce you to the key resources you'll need to be successful at UC Davis.
Step 2: Aggie Advising Modules in Canvas (Required)
Learn how to select courses, build and balance your schedule, and start satisfying the requirements you'll need to graduate. You'll find resources and tips to help you navigate the university, explore your interests, and ensure your first quarter is a success. Log-in directions have been e-mailed to you. Please make sure to check your UCD e-mail for further information. 
Step 3: College of Engineering Orientation Webinars (Recommended)
New Student Webinars will be offered June 21-23 from 4:00-5:00 pm PST by the Engineering Undergraduate Office advisors to support you with the academic planning and registration process. If you missed one or more of the sessions, please click below to view the recording:
General Education
Interested in learning more about the General Education (GE) requirements at UC Davis? Curious about how to choose classes and how they will fit with your major? We're here to help! Join us for this GE webinar where we will cover these topics and answer your questions.
Download the GE Checklist here
 
Creating an Academic Plan & Registration Strategies
Before the start of registration for fall quarter, we will be discussing the steps and elements of academic planning for new students in the College of Engineering. Staff advisors will be available to guide you through the process of creating an academic plan in OASIS. We will also discuss the value and planning of prerequisite courses in engineering majors.
Wondering how your placement results impact your classes for fall? Curious how your AP, IB, A-Level, or transfer credit will help you complete your degree requirements? We're here to help! Join us for this webinar where we will cover these topics and answer your questions.
 
Trouble Shooting Schedule Builder 
This webinar will review the common questions that students have regarding the process of registration in Schedule Builder. We will discuss how to navigate course conflicts, waitlists, and prerequisite petitions to ensure a smooth registration for fall quarter.
 
Step 4: Aggie Advising Appointment (Optional)
This is your opportunity to speak with your academic advisor one-on-one and ask specific questions about your academic record, discuss goals, and plan your schedule for fall quarter. Select the appropriate link below to schedule your appointment.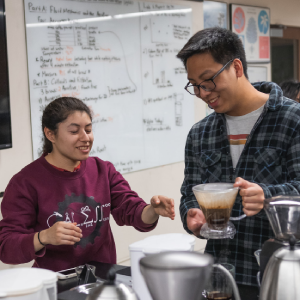 Aggie Advising for First Years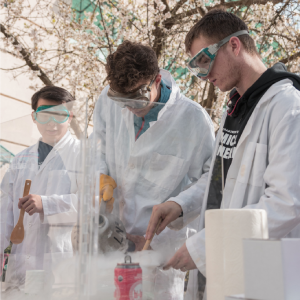 Aggie Advising for Transfers
Step 5: Register for Courses (Required)
After you've planned out your first quarter, you should have everything you need to register for classes. All students will register for courses using Schedule Builder during their assigned pass time. Watch this video to learn more about Schedule Builder.
Step 6: Attend Aggie Orientation (Required)
Get excited about being an Aggie at Aggie Orientation. This four-day program is your opportunity to start building community networks of support, find resources, and begin your life on campus.