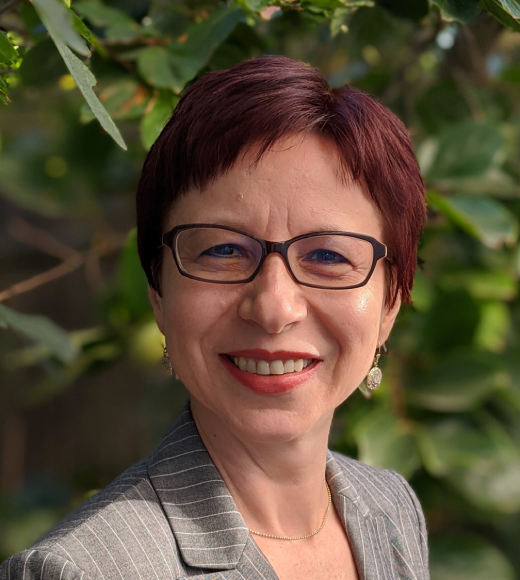 Position Title

Associate Director, Engineering Research Development and Center for Neuroengineering & Medicine
Research and Graduate Studies
Bio
Gabriela Lee is Associate Director, Engineering Research Development in the College of Engineering, Research & Graduate Studies unit, and Associate Director of the Center for Neuroengineering & Medicine.
She collaborates with faculty from various departments at UC Davis, the Interdisciplinary Research Support group in the Office of Research, and other stakeholders to facilitate interdisciplinary research efforts and to implement select funded programs.
As Associate Director of the Center for Neuroengineering & Medicine, Gabriela works with the center directors and faculty to achieve the center's mission and vision. The Center for Neuroengineering & Medicine promotes neurological health and extends human capacity, through research, stakeholder engagement, and education into discovery and translation of systems that interface with the brain and the body, to benefit society.
Gabriela is passionate about both fundamental and use-inspired research, enabling innovation at the intersection of disciplines, and translating research findings to solve humanity's greatest challenges. She has extensive experience in knowledge transfer, including developing interdisciplinary research programs, building academia – industry – government partnerships, mentoring students and junior scientists, and connecting them to opportunities related to said partnerships. Previously, she worked for the Department of Pathology and Laboratory Medicine, and the Center for Biophotonics Science & Technology, where she brought in over $7.5M funding in grants and sponsored research contracts.
Education and Degree(s)
Bachelor of Science, Chemical Engineering, Gheorghe Asachi Technical University, Iasi, Romania
Master of Science, Biomedical Engineering, UC Davis
Master's in Business Administration, Graduate School of Management, UC Davis
Honors and Awards
UC Discovery Fellow, UC Davis Office of the President, 2007-2009