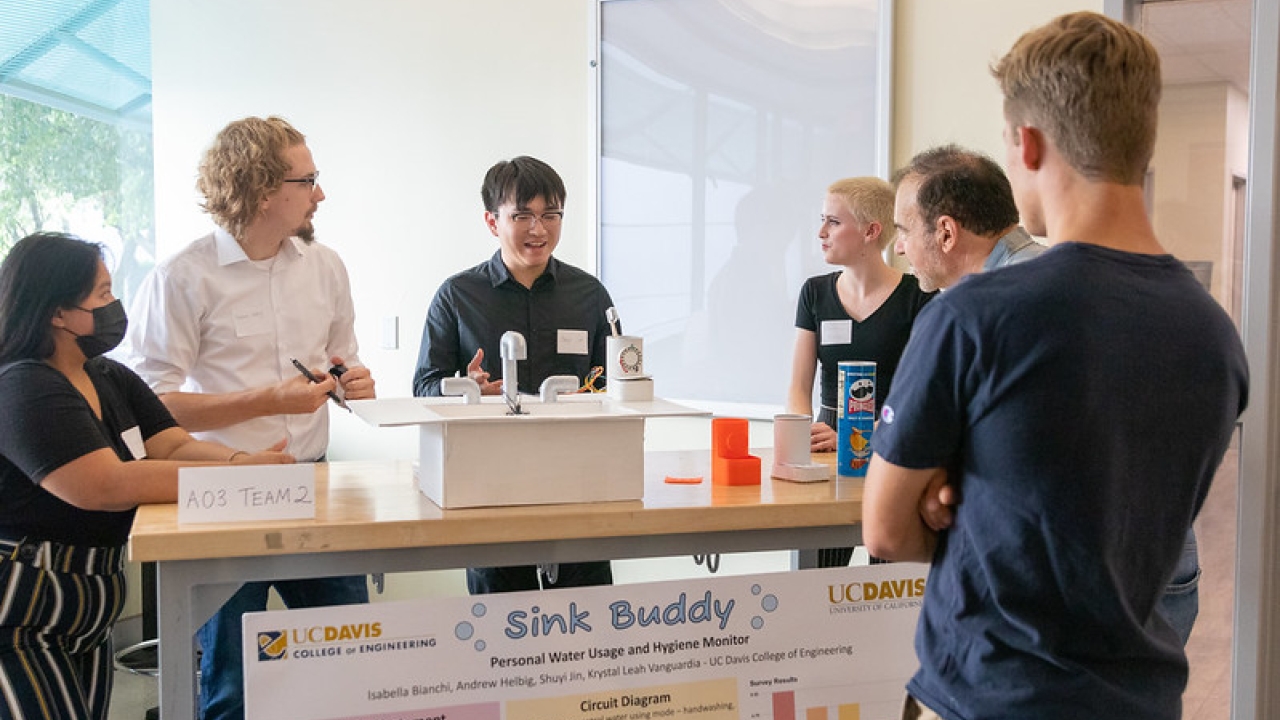 Alumni, faculty, staff, graduate students and university-affiliated guests are invited to participate in virtual and in-person components of our Spring 2023 Final Design Showcase for ENG 003 Introduction to Engineering Design on June 12, 2023.
Online: Monday, June 12 at 12 p.m. to Wednesday, June 14 at 5 p.m.
In-Person: Monday, June 12 at 3:30-5:30 p.m. in Kemper Hall Lobby
Show support for students' work and provide feedback on their communication and design skills as an evaluator.
Register to be an evaluator by June 5
For questions, email engineeringevents@ucdavis.edu.
Tags