2022 College of Engineering Outstanding Staff Award Winners
Each year, the UC Davis College of Engineering recognizes and honors staff members who show a strong commitment to the mission and vision of the college and consistently perform above and beyond expectations.
All staff within the college who have been with the university for at least one year are eligible to be nominated for an Outstanding Staff Award. Nominations are submitted by peers in departments, units and centers the nominees work with and the award winners are selected by a committee of staff members that includes winners from previous years. Each winner will receive an engraved plaque and award and will be featured during the College of Engineering's Staff Appreciation event on May 19, 2022 from 3-4:30 p.m. in the Kemper Courtyard.
2022 Outstanding Staff Award Winners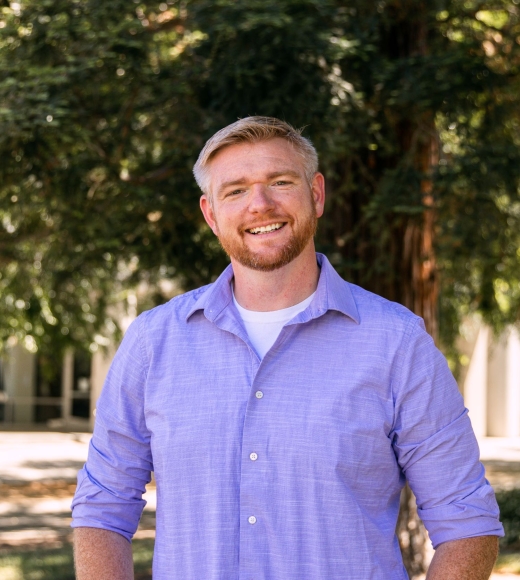 Charles M. Smith
Imaging Manager, Center for Molecular and Genomic Imaging (CMGI)
As the CMGI's imaging manager, Charles assists and trains more than 100 students, staff and faculty from six College of Engineering departments annually in operating high-end imaging instruments. He also assists other labs in drafting protocols and provides more than 100 tours per year to students, clubs, leadership and more. Additionally, he serves on multiple committees as part of the UC Davis accreditation process.
During the COVID-19 pandemic, Charles prepared standard-operating-procedures and protocols that allowed projects and experiments to continue, and maintained a safe working environment for the staff. He also represented the CMGI at the Research Core Leaders meeting each week and contributed to the plans that allowed research to continue efficiently. 
Charles works closely with diverse students, staff, faculty and clients and is respectful and committed to making the CMGI a welcoming work environment for everyone. According to his colleagues, he is an exceptional leader, accessible and collaborative.
"Charles contributes significantly towards making CMGI an exceptional and welcoming work environment. He has come to work during odd hours and on weekends to conduct critical time point studies with trainees, which goes beyond the expectation for his position."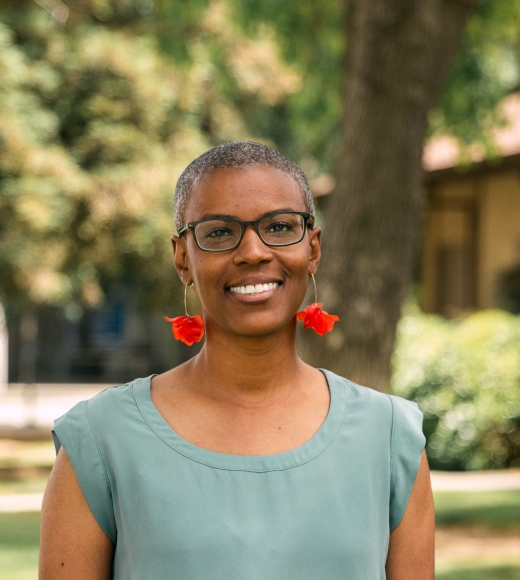 Dawn McGee
Administrator, Student Startup Center (SSC)
Dawn is responsible for the SSC's operations, marketing and outreach, and is mentor and student advocate. She serves as a lecturer for "Launching a Company," a class in which students use modern startup-building methods to launch their own startups. She consistently encourages her students to pursue difficult business ideas and is available to her students even after hours.
"Dawn is critical to the functioning of our small team," said Dawn's colleagues. "The SSC hosts more than 50 events per quarter and serves 1,500 students in that time. This can be exhausting, but Dawn's continually upbeat and positive attitude motivates the entire team." Dawn leads many of these events, attends them and brings the best out of her students and team members.
Dawn also spearheaded the launch of the SSC's diversity, equity and inclusion initiative. Because of her efforts, the SSC has dramatically increased the number of mentors visiting campus from underrepresented communities. Dawn has also worked closely with the LEADR and AvenueE programs to increase underrepresented student representation.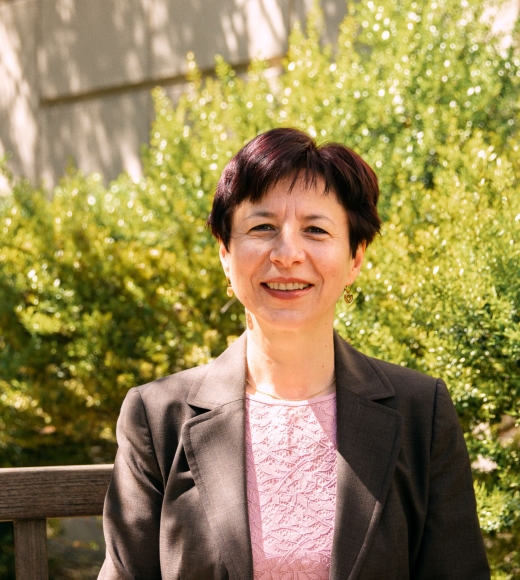 Gabriela Lee
Associate Director, Engineering Research Development and Center for Neuroengineering & Medicine
Gabriela collaborates with faculty from various departments at UC Davis, the Interdisciplinary Research Support group in the Office of Research and other stakeholders to facilitate interdisciplinary research efforts and implement select funded programs. She works with faculty in preparing competitive grant proposals and presentations for fundraising events, and works alongside students in outreach opportunities that are critical for advancing their careers.
Gabriela has also developed and sustained different media pieces for the center such as managing the release of a quarterly newsletter that is distributed to the neuroengineering community both on campus and in the nation. She also played a pivotal role in coordinating an event on neuroengineering that was distributed to more than 27,000 UC Davis alumni and included Chancellor May as the opening speaker, which resulted in many follow-ups from the broader community.
According to her colleagues, Gabriela is an extraordinary liaison between the constituents of the center and regularly surpasses the responsibilities of her position. "Gabriela has a remarkable talent in reframing challenges into growth and collaboration opportunities for the center. Despite her heavy workload, she always has a positive attitude and genuinely thrives for the well-being of others."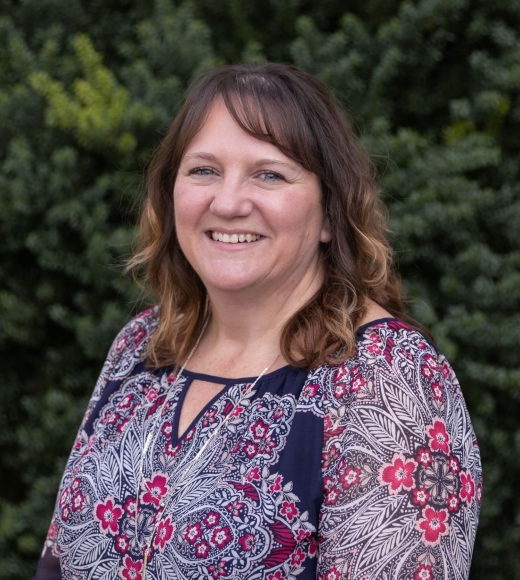 Meshell Louderman
Chief Administrative Officer, Computer Science (CS)
Meshell directs the CS department's administrative, business and service operations, including finance and budgets, human resources, facilities, student services and support of teaching programs.
Having been with the college for more than 30 years, Meshell is a tremendous asset for her department. She is knowledgeable, skilled and reliable in navigating university policies and finds creative solutions to problems and roadblocks. She has served on many college and campus committees and has helped create processes that ease everyone's workload.
Meshell hires, trains and manages a highly-qualified and diverse staff in a challenging environment with great success by caring deeply about them and allowing them to grow and excel professionally. She is also very flexible and organizes a work environment that provides privacy and safety. Meshell's faculty support is consistently beyond expectations. She understands they are often under pressure and is very patient and interacts in a manner that is always calm and positive.
"Despite managing an enormous number of tasks, Meshell is always responsive and on point, and does it all with compassion," said Meshell's colleagues. "She is very supportive, understanding, intelligent and an ultimate team player. She is always willing to help others."
College of Engineering Years of Service Awards
These staff members have reached a milestone for their length of service at UC Davis. They will also be recognized at the College of Engineering Staff Appreciation event on May 19.
Leigh Ann Hartman, Engineering Dean's Office, 10 years

David Kehlet, Engineering Dean's Office, 10 years

John Kralik, Engineering Dean's Office, 10 years

James Vanderveen, Engineering Dean's Office, 10 years

Molly Bechtel, Engineering Dean's Office, 10 years

Logan Himes, Electrical and Computer Engineering, 10 years

Robel Ayalew, Civil and Environmental Engineering, 10 years

Lauren Worrell, Civil and Environmental Engineering, 10 years

Boon-Ling Yeo, Biological and Agricultural Engineering, 10 years

Jennifer Torres, Electrical and Computer Engineering, 15 years

Pia Flory, Engineering Shared-Services, 15 years

Alin Wakefield, Engineering Dean's Office, 15 years

Valerie Bartole, Mechanical and Aerospace Engineering, 15 years

Brian Donnelly, Engineering Dean's Office, 20 years

Ruben Arevalo, Biomedical Engineering, 20 years

Brooke Noonan, Civil and Environmental Engineering, 25 years

Ken Gribble, Computer Science, 25 years

Victor Duraj, Biological and Agricultural Engineering, 25 years

Cecelia Coyle, Mechanical and Aerospace Engineering, 30 years

Wilderich White, Mechanical and Aerospace Engineering, 30 years

Mark Troxler, Civil and Environmental Engineering, 30 years

Felicitas Smith, Mechanical and Aerospace Engineering, 35 years
College of Engineering STAR Awards
The staff members below are the recipients of the 2021-2022 STAR awards as part of the UC Davis Staff Appreciation and Recognition Plan. STAR awards recognize employees who have gone above and beyond in support of the campus' core values.
Inna Revzin, Biomedical Engineering

Ryan Gorsiski, Chemical and Materials Science and Engineering

Maria Arellano, Chemical and Materials Science and Engineering

Rachael Rubinato, Computer Science

Jason Sison, Computer Science

Dean Bunn, Engineering Dean's Office

Molly Bechtel, Engineering Dean's Office

Rachel Steere, Engineering Dean's Office

Stephani Shone, Engineering Dean's Office

David Griffith, Engineering Dean's Office

Ashley Pelham, Engineering Dean's Office

Jennifer Torres, Electrical and Computer Engineering

Marji Legrand, Electrical and Computer Engineering

Sacksith Ekkaphanh, Electrical and Computer Engineering

Lance Halsted, Electrical and Computer Engineering

Femi-Jide A Akinmoladun, Electrical and Computer Engineering
Primary Category
Secondary Categories
Tags