Alumni Spotlight: Marcus Deloney, Ph.D. '21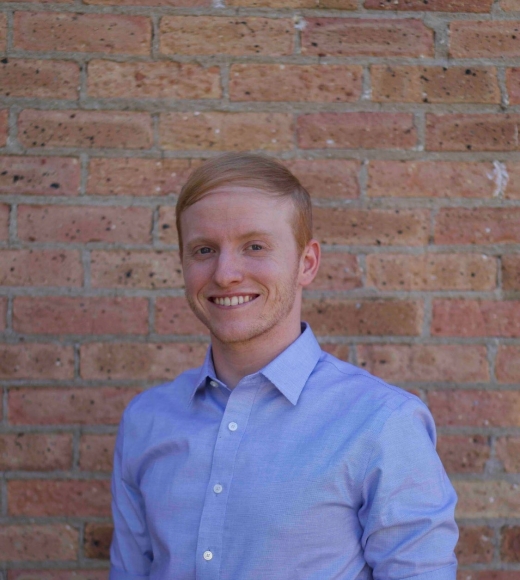 "My interests took a path of their own," says Marcus Deloney, reflecting on what inspired his educational and career paths.  
The UC Davis graduate-turned-research scientist currently invests his time and considerable scientific skills helping others by researching new treatments for chronic illnesses. Today, you can find Deloney working in the Formulation and Process Development department for Gilead Sciences, Inc. There, he analyzes injectable and oral treatments for people living with the human immunodeficiency virus, or HIV. However, his career in medical research began long before his current position. 
Recently awarded a Ph.D. in biomedical engineering, Deloney is a prime example of how significantly teachers can influence their students' educational and career trajectories. His interest in science emerged early in his academic career.  
"My high school chemistry teacher, Gary Waterson, inspired me to pursue chemical engineering," he remembers.  
Later, while working in a biopolymer research lab, encouragement from another professor, Timothy Scott, led Deloney to pursue his doctorate. 
Attending UC Davis was an easy decision for the future research scientist. The institution's reputation for biomedical engineering and veterinary sciences signaled to Deloney that his "interests were best aligned at Davis." Enrolled in the College of Engineering, he continued his studies alongside future polymer scientists and chemical engineers, resulting in a challenging educational experience that he remembers as "perfect" for him. 
"I chose to continue my education at UC Davis due to the excellence," he reflects.  
Deloney acknowledges his College of Engineering professors for inspiring, encouraging, and motivating him to academic success. He remembers Professor Alyssa Panitch's invaluable lessons and credits her with providing him the scientific foundation that he uses in his professional career to this day. He also learned from Professor Blaine Christiansen of the Orthopedic Surgery department the importance of fluid communication and collaboration — specifically between scientists from different fields — in order to "yield truly excellent science."  
Deloney found the value in this lesson upon entering graduate school. He finds some of his greatest challenges to be working with "multiple people…with different ways of communicating and interpreting one another." However, he tackles these challenges by "being mindful and open to different ways of thinking," a philosophy that he has found both effective and rewarding, especially in his current career at Gilead.  
As for advice, Deloney offers that "future graduates should try to diversify themselves as much as possible; either scientifically or professionally." He cautions that graduate school can give students the illusion that their peers and coworkers will share common backgrounds, interests and experiences, but the professional science community is not homogeneous. Away from the campus environment, a diverse team of scientific professionals must "work together to achieve a common goal for the project."
Deloney fondly recalls his time on campus as "a time in your life where you're able to safely explore your professional career." He is especially grateful to UC Davis for his mentors, and for teaching him "the value of work-life balance."
In his post-graduate life, Deloney plans to continue his medical research. Though just a year out of graduate school, he has already worked to advance two promising HIV treatment compounds into development. Today, HIV affects over a million people, and there is no cure. Deloney's research contributions are expected to help improve treatment options for those living with HIV.  Those same contributions may also provide foundational science for future research efforts to cure HIV and other virus-related diseases.  
Primary Category
Tags