Announcing Our 2023 Distinguished Engineering Alumni Medalists
Eight distinguished Aggie Engineers to be celebrated at Alumni Celebration on November 2
The University of California, Davis College of Engineering today (May 30) announced the recipients of the 2023 Distinguished Engineering Alumni Medal, the highest honor presented by the college to alumni. 
Outstanding alumni are selected as Distinguished Engineering Alumni Medal, or DEAM, recipients every other year. DEAM recipients are recognized for having a record of outstanding achievement in business, academia and/or public service, making substantial contributions to the UC Davis community, and having at least 10 years of professional experience. 
DEAM recipients will be recognized at the college's Alumni Celebration, which will take place at the Walter A. Buehler Alumni Center at UC Davis on Thursday, November 2.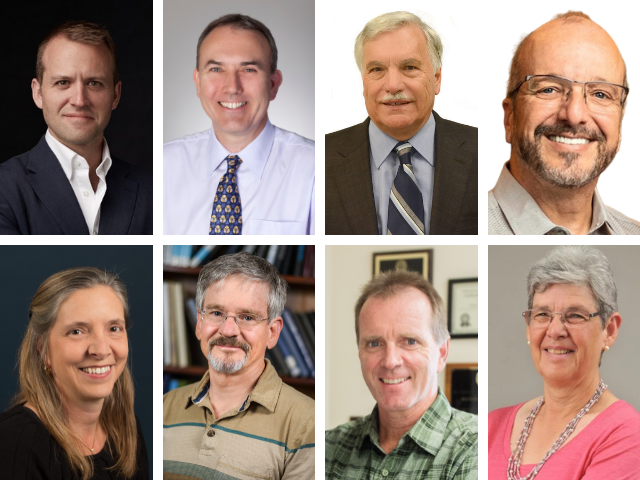 The 2023 Distinguished Engineering Alumni Medalists are: 
B.S. '08, Chemical Engineering | Co-Founder & Co-CEO, Origin Materials 
B.S. '87, Electrical Engineering | VP of Strategic Planning, Keysight Technologies 
B.S. '73, Materials Science and Mechanical Engineering | Corporate VP & Principal Engineer, Exponent, Inc. 
B.S. '84, Electrical Engineering | Senior VP of Mass Markets Product Management, AT&T 
B.S. '88, Chemical Engineering; M.S. '93, Ph.D. '96, Civil and Environmental Engineering | Professor, The University of Texas at Austin 
B.S. '78, Materials Science and Mechanical Engineering | Research Professor, Colorado School of Mines 
B.S. '91, M.S. '93, Ph.D. '96, Mechanical Engineering | Professor, The University of Texas at Austin 
JoAnn Silverstein 
B.S. '77, M.S. '80, Ph.D. '82, Civil Engineering | Professor Emerita, University of Colorado, Boulder 
Primary Category
Secondary Categories
Tags