John Bissell '08 Develops Bioplastics for the Masses
2023 Distinguished Engineering Alumni Medal recipient honored for outstanding achievements and contributions to college community
Due to unforeseen circumstances, John Bissell's award has been deferred to 2025. The College of Engineering is proud of his accomplishments and can't wait to honor him at the 2025 Alumni Celebration.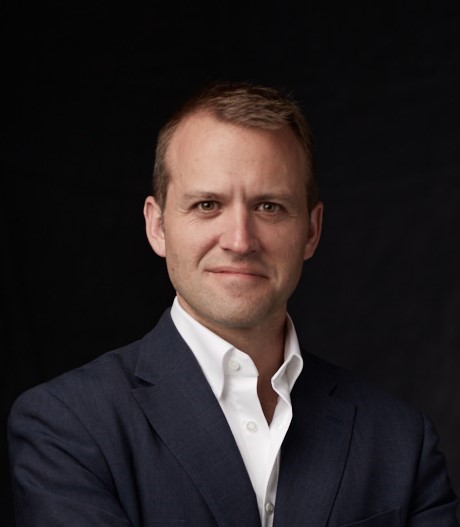 In 2008, John Bissell, a senior in the Department of Chemical Engineering at the University of California, Davis, and a group of his peers were encouraged by Frank Loge, a professor in the Department of Civil and Environmental Engineering, to enter a project into the Environmental Protection Agency's People, Prosperity and the Planet Award. The group proposed designing and implementing an industrial technology that would convert wastewater biosolids into biodegradable plastics, earning a place in the top six finalists and $75,000.  
"What do you do with that? It seemed somewhat obvious that what you should try to do is start a company," Bissell, a recipient of the 2023 Distinguished Engineering Alumni Medal, told UC Davis in 2021. Thus, Origin Materials was founded.  
For the last 15 years, Bissell, now co-CEO of West Sacramento-based Origin Materials, has been leading the charge in the field of bioplastics. While Origin has put the wastewater biosolids project on the backburner for now, the company has found success in converting renewable materials like cardboard, sawdust and woodchips into chemicals used to make the type of plastics used in single-use water and soda bottles, food storage containers, clothing and automotive parts.  
Bissell's efforts to bring biodegradable plastic to the world have garnered initiatives like the NaturALL Bottle Alliance, a partnership with Danone, Nestle and Pepsi-Co to develop and scale a 100% bio-based plastic bottle, and the Net Zero Automotive Program, a collaboration with Ford to produce zero-carbon car parts like bumpers, paint pigment, and seat cushions. And he has been acknowledged for his contributions to sustainable design by the AFCC Global Biobased Economy Performance Award, the US EPA Presidential Green Chemistry Award (both in 2022), and the Forbes' 30 Under 30 Energy & Industry (2014).  
Despite his global reach, Bissell stays firmly planted in his UC Davis roots. He is currently a member of the College of Engineering Dean's Executive Committee and participates regularly in college speaking engagements. He also hosts UC Davis students at his company's headquarters and offers employment opportunities to UC Davis alumni. Last summer, he pledged a monetary gift to the Department of Materials Science and Engineering that will directly support recruiting and retaining accomplished faculty.  
Bissell credits the impactful and encouraging professors and foundational learning in the College of Engineering for planting the seed that would eventually grow into a game-changing sustainability industry innovator.  
"I have heard people say that the hallmark of a UC Davis engineering education is the application of fundamental principles to understand specific practical problems, and I think that's precisely what I've valued most from my education," Bissell said. "I think this kind of education builds a strong induction and discernment engine that can be used very widely and powerfully."   
Distinguished Engineering Alumni Medal (DEAM)
Outstanding alumni are selected as Distinguished Engineering Alumni Medal, or DEAM, recipients every other year. DEAM recipients are recognized for having a record of outstanding achievement in business, academia and/or public service, making substantial contributions to the UC Davis community, and having at least 10 years of professional experience. 
Primary Category
Tags