College of Engineering Passed/Not Passed Policy
Policy Governing Passed/Not Passed (P/NP) Grading in COE
An undergraduate student in good academic standing may opt to take specific courses on a Passed (P) or Not Passed (NP) basis, subject to academic-senate regulations (DDR A545) and the following additional restrictions in accordance with the regulations of the Faculty of the College of Engineering.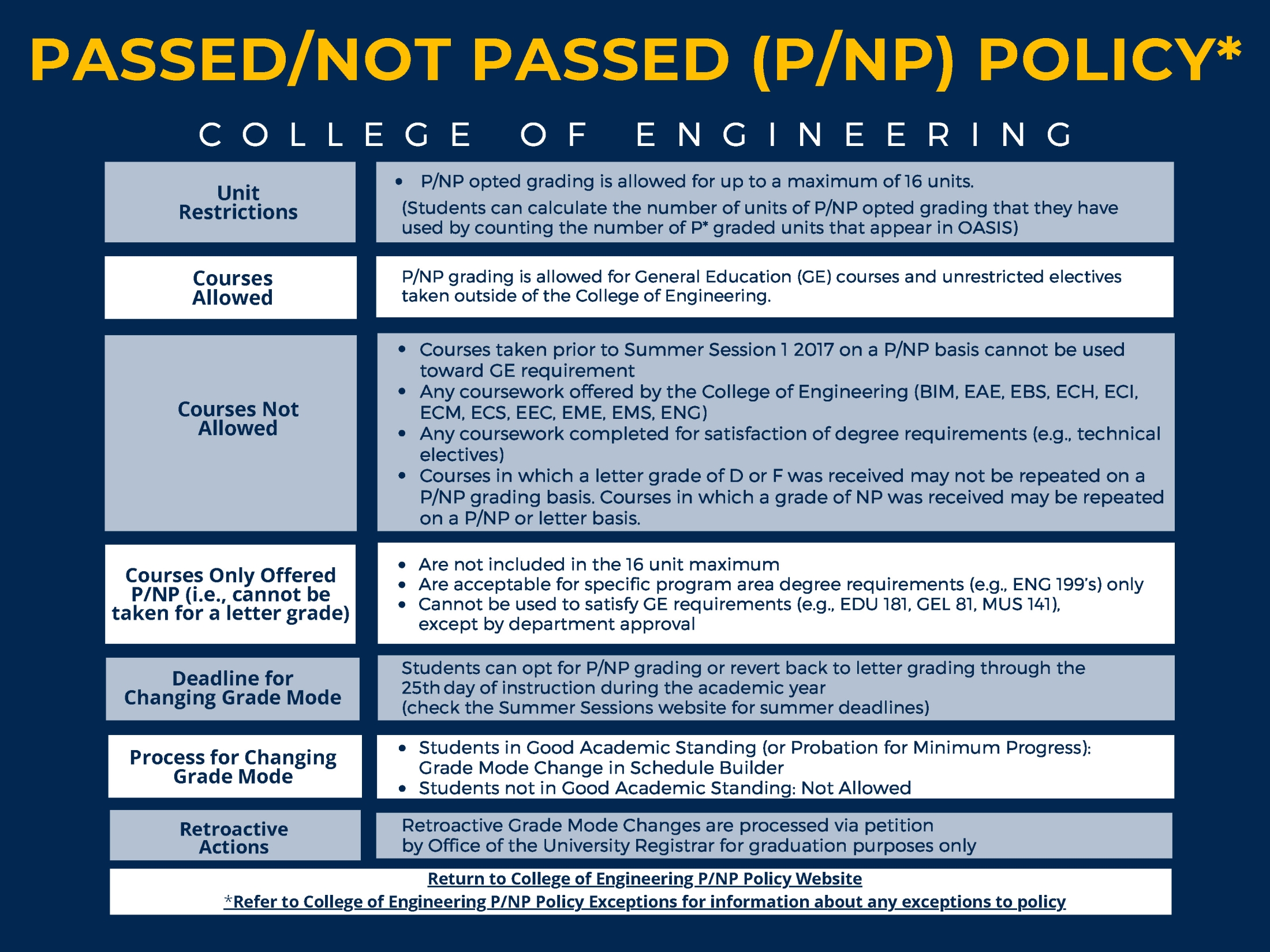 Factors for students to consider
P/NP grades are not used in GPA calculations. A "P" is equivalent to a C- or better. No course units are awarded for a grade of NP. When electing P/NP grading, students should also consider potential consequences related to satisfactory academic progress, time to degree, financial aid, and postgraduate-study requirements. It is the student's responsibility to ensure that the maximum number of units completed with P/NP grading is not exceeded. Academic advising is available to assist students with this and other questions about P/NP usage.
 
Exceptions to COE Policy for Winter Quarter 2021 Only 
In accordance with the Academic Senate Guidance on Undergraduate Passed/Not Passed (P/NP) Grading for Winter Quarter 2021, the following exceptions to the policy governing P/NP grading in COE have been made for Winter Quarter 2021. All other COE requirements and restrictions regarding P/NP grading remain unchanged.
Students in good academic standing do not need to petition and can use Schedule Builder to opt for P/NP grading.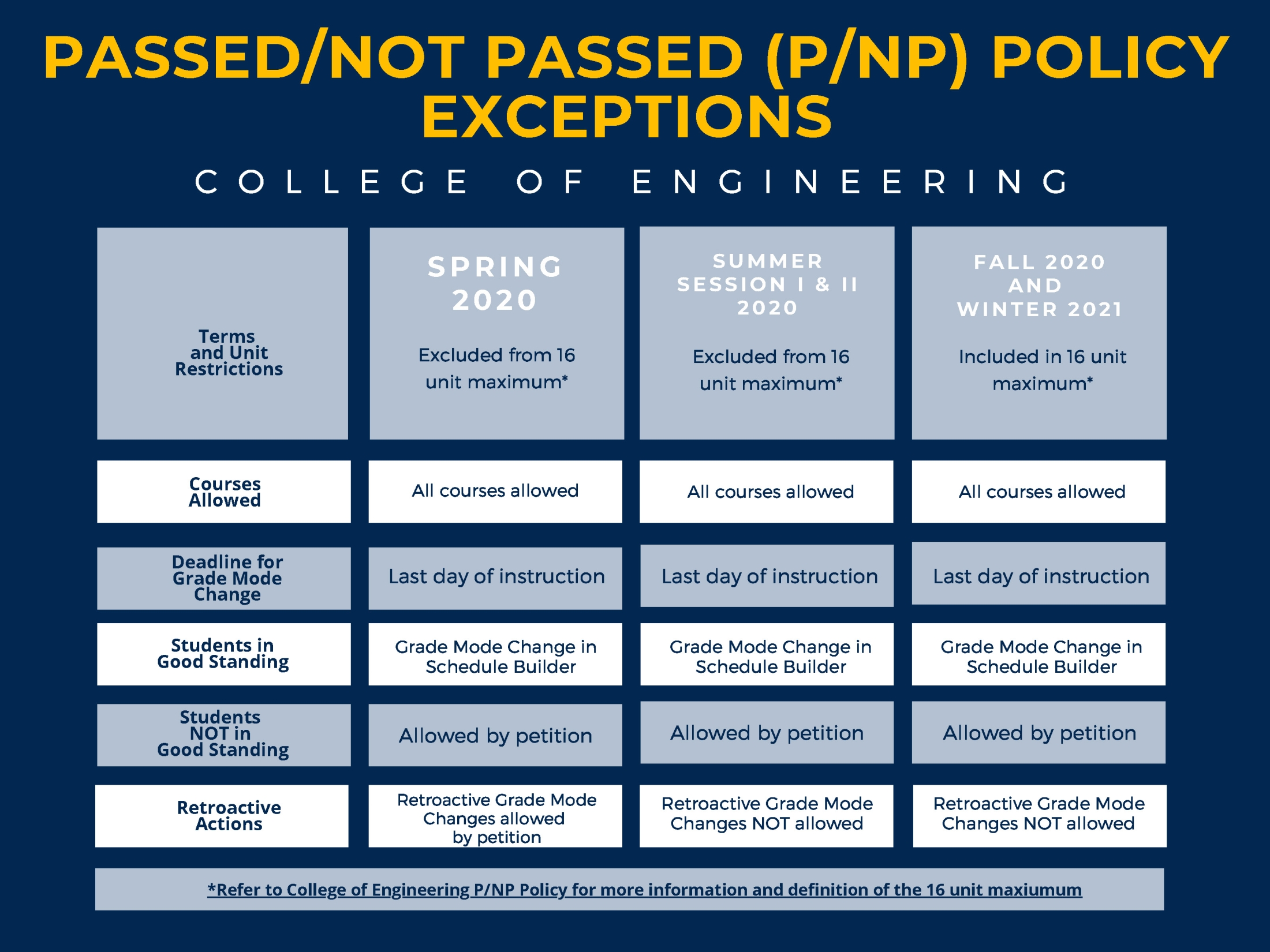 Exceptions to COE Policy for Previous Terms
Frequently Asked Questions