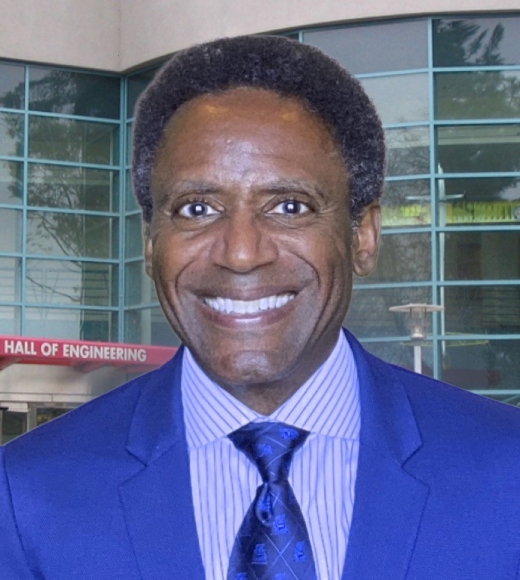 Position Title

Executive Associate Dean and Associate Dean
Undergraduate Studies
Facilities and Capital Planning
Bio
As Executive Associate Dean and Associate Dean for Facilities and Capital Planning, Aldredge serves as the college's primary executive officer and representative to UC Davis and the public when Dean Richard L. Corsi is absent and oversees the streamlining of renovations and new construction. He also manages the budget of the Diane Bryant Engineering Student Design Center, or ESDC, and all training, compliance and professional development for ESDC staff. Aldredge also oversees numerous safety initiatives, including supervising the college's Director of Safety and representing the college to the Office of Environmental Health and Safety, campus fire marshal and other campus units to implement proactive and corrective approaches to safety that ensure a safe working environment for faculty, staff and students.  
As Associate Dean for Undergraduate Studies, Aldredge provides leadership and guidance in academic advising and intervention, student retention efforts, enrollment management, orientation and yield efforts, degree program accreditation, and enhancing the quality of the undergraduate academic experience. Before this administrative role, he served in various academic-senate leadership roles at the department, college, campus and system-wide levels, including as Chair of the UC Board of Admissions and Relations with Schools (BOARS), which develops and recommends system-wide freshman and transfer admissions policies for approval by the UC Board of Regents.
As a professor in the Department of Mechanical and Aerospace Engineering, Dr. Aldredge also performs research and advises graduate students in the areas of combustion, fluid dynamics and bio-transport, with a focus on bio-fluid dynamics (vascular blood flow) and on front propagation both in biological tissue (avascular-tumor dynamics) and in reacting gaseous mixtures (flame propagation). He has developed computational algorithms and software for simulation and analysis of flame propagation, including an iPhone/iPad application (the Level-Set app).
Education and Degree(s)
Bachelor of Science, Mechanical Engineering & French, Carnegie Mellon
Master of Science, Mechanical and Aerospace Engineering, Princeton University
Ph.D., Mechanical and Aerospace Engineering, Princeton University
Tags