Message from Faculty Assistant to the Dean for Diversity and Inclusion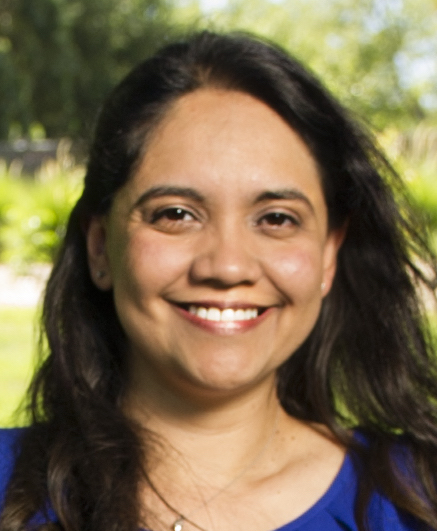 In engineering and computer science, we work on complex problems that require many people to solve. Studies show having diversity in the group brings multiple perspectives that lead to better solutions to complex problems. In the College of Engineering, I am guiding the college's efforts in the American Society of Engineering Education (ASEE) Deans Diversity Initiative by chairing a faculty advisory committee charged with guiding and monitoring efforts and progress toward achieving the objectives of the college's diversity and inclusion plan. We regularly review data reflecting diversity among college students, faculty and administration and are developing a plan to achieve Silver-level ASEE Deans Diversity Initiative Recognition as soon as feasible, building on our ASEE Bronze-level recognition received in July 2019.
Here are some of our activities to help attract, retain, serve and recognize diversity in students and faculty populations in the college:
We continue to partner with Chevron and the Koret Foundation on AvenueE, a community college transfer program designed for students who possess a demonstrated commitment or potential for leadership to positively impact the eliminate barriers that prevent full participation of women and underrepresented minorities in engineering and computer science and those from families in which neither parent holds a bachelor's degree.
We've established a National Action Council for Minorities in Engineering-funded program to provide $2,500/year scholarship awards to 24 students who demonstrate potential for leadership in increasing the participation of underrepresented minorities in engineering.
We are working on institutionalizing the National Science Foundation-funded PEGS-21 program to investigate factors support recruitment and retention of underrepresented minorities and first-generation graduate students.
We established the Equity Program Fee Waiver that provides graduate application fee waivers to qualified doctoral applicants.
We have partnered with University of Maryland, Baltimore County to offer the National Science Foundation-funded PROMISE Engineering Institute to mentor and support underrepresented graduate students and postdoctoral researchers as they consider and prepare for academic careers.

We are participating in UC Davis programs to increase faculty diversity by improving hiring processes and providing career support.

We support and promote staff participation in diversity, equity and inclusion education, training, initiatives and committees, including the annual Diversity Awareness Workshop and campus-wide administrative advisory committees focused on staff diversity and the status of women at UC Davis.

We collaborated with the LGBTQIA+ Resource Center on an LGBTQIA inclusion in STEM presentation for all faculty and staff and host a quarterly town hall for staff. 
Learn more about the College of Engineering's efforts in diversity, equity and inclusion