Engineering Research: Food, Energy and Water
Some of the most important challenges facing humanity today surround the environmental impact we are having on the earth. The problem is complicated and multi-faceted. Our researchers focus on finding economically and environmentally sustainable solutions to many of the most important global issues of our time: the safety, security and abundance of our food, detection of pathogens, development of bioenergy and other sustainable energy systems, control of insect-borne disease and damage and the preservation of our land, air and water resources.
We are committed to using our role as a leader in the field of biological and agricultural engineering, as a developer of cutting edge science and technology and an educator of the next generation of scientists and engineers to build a better future. The Department of Biological and Agricultural Engineering is part of two colleges within UC Davis; the College of Engineering and the College of Agricultural and Environmental Sciences. This unique structure encourages a cross pollination of ideas leading to innovative solutions and allows us to offer multidisciplinary programs, integrating engineering and life sciences.
Faculty Spotlight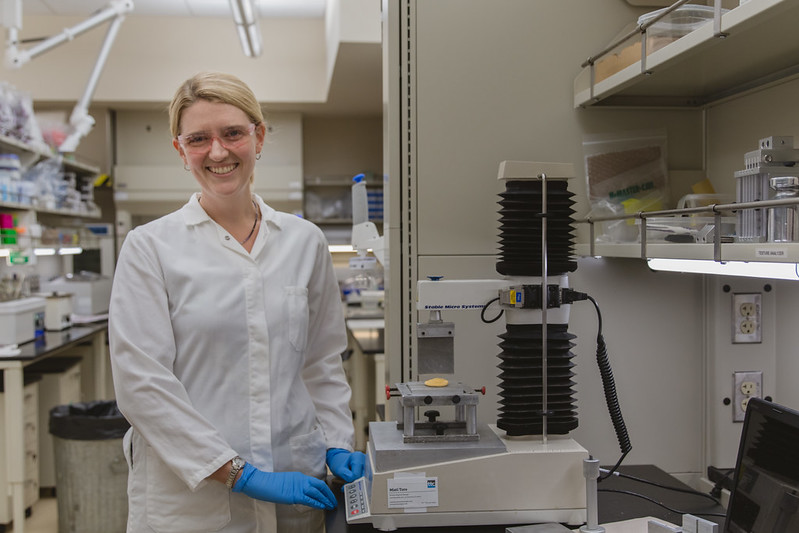 Dr. Gail Bornhorst, Associate Professor, Biological and Agricultural Engineering
As a faculty member in the Departments of Biological & Agricultural Engineering and Food Science & Technology, Dr. Bornhorst's research focuses on quantitative methods to understand material transport, breakdown, and absorption in the gastrointestinal tract to improve food safety and quality, increase consumer health benefits, and optimize food processing operations. Her lab works on quantifying changes in material properties during digestion and their impact on food breakdown and nutrient release, development of next-generation dynamic in vitro model systems, and the impact of processing and cooking methods on food digestion processes.
Tags