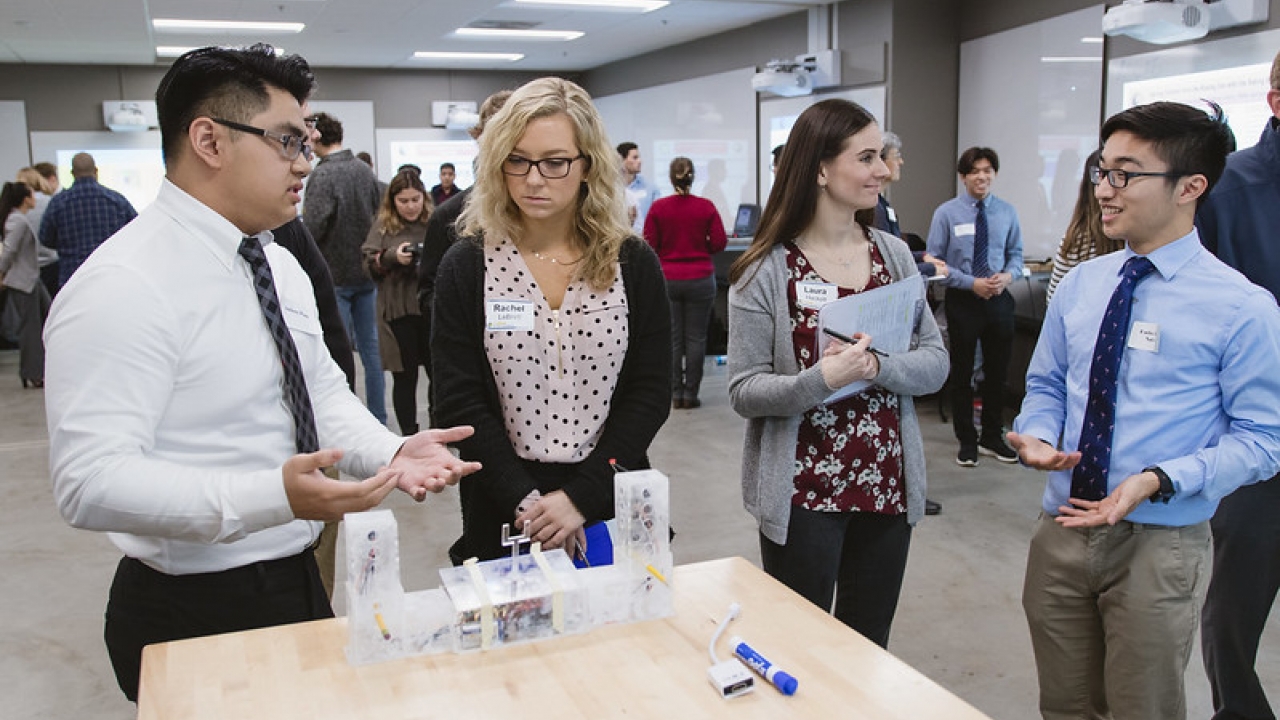 Alumni, faculty, staff, graduate students and university-affiliated guests are invited to participate in the Fall 2021 Final Design Showcase on December 7, 2021 from 1-3 p.m.

Show support for students' work and provide feedback on their communication and design skills as an evaluator. Evaluators will be assigned 3-5 teams, but are welcome to visit with more as their time allows.

Complete the Evaluator Volunteer Form to let us know you'll be participating!
For questions or to request the website access password, please contact engineeringevents@ucdavis.edu.
Tags