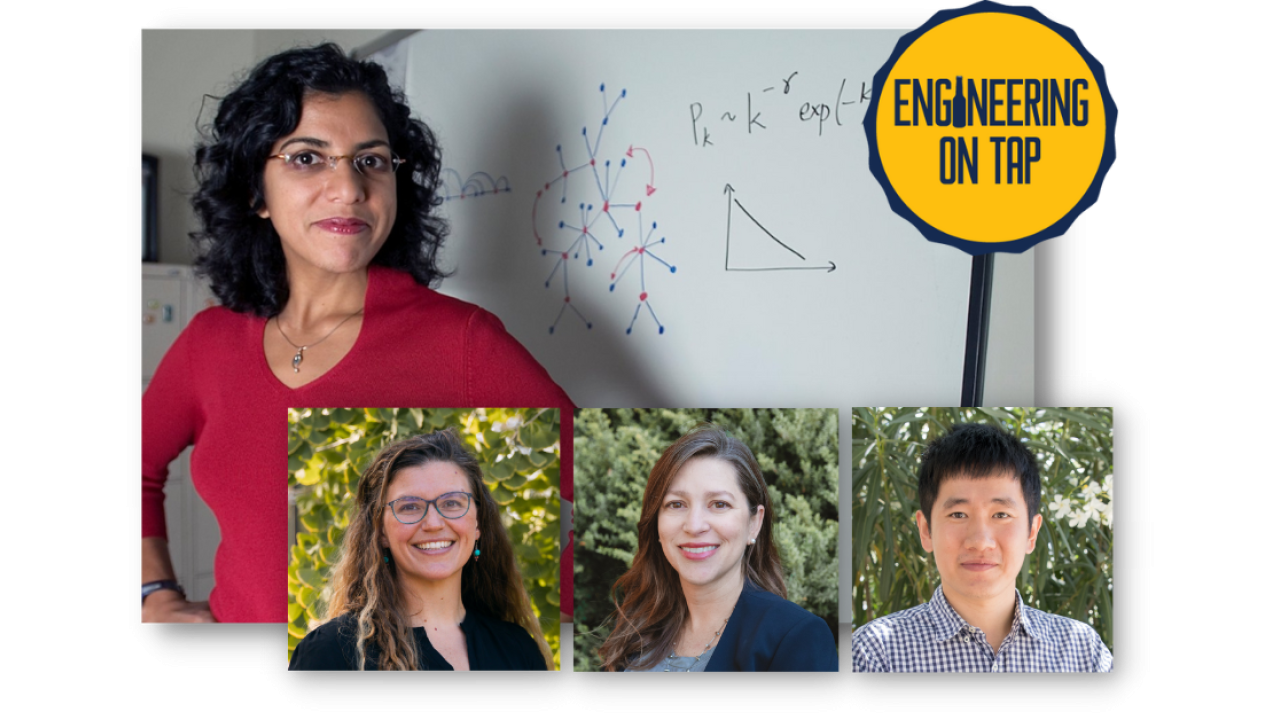 Grab a drink and some snacks and join us on Zoom for our winter edition of Engineering on Tap: Exploring Next Level Research.
Associate Dean for Research Raissa D'Souza and a panel of faculty researchers will showcase how your College of Engineering is advancing human health, revolutionizing energy systems and transforming mobility with a new strategic vision for Next Level Research.
Three Next Level Research projects will be featured:
Advancing Human Health: Wastewater-based Epidemiology - Heather Bischel, Associate Professor of Civil and Environmental Engineering

Revolutionizing Energy Systems: Renewable Energy and Machine Learning - Marina Leite, Associate Professor of Materials Science and Engineering

Transforming Mobility: Unmanned Aerial Systems - Xinfan Lin, Assistant Professor of Mechanical and Aerospace Engineering
The college's strategic research vision was established with a commitment to engineering a better world with solutions of a different caliber that demand innovation across disciplines using a design-centric approach. Next Level Research projects focus on interdisciplinary areas in which UC Davis is or has the potential to become the national leader, globally recognized for addressing these critical grand challenges.
For questions, contact engineeringevents@ucdavis.edu.
Tags