2020 College of Engineering Outstanding Staff Award Winners
Each year, the UC Davis College of Engineering recognizes and honors staff members who show a strong commitment to the mission and vision of the College of Engineering and consistently perform above and beyond expectations.
The Outstanding Staff Awards began in 2017 and all staff within the college who have been with the university for at least one year are eligible to be nominated. Staff award nominations are submitted by peers in departments, units and centers the nominees work with and the award winners are selected by a committee of staff members that includes winners from previous years. Each winner will receive an engraved plaque and an award at the College of Engineering's annual Staff Appreciation event, which will be combined with the Fall Staff Welcome event on September 22, from 9-10 a.m. in the Kemper Courtyard pending campus operations returning to normal.
2020 Outstanding Staff Award Winners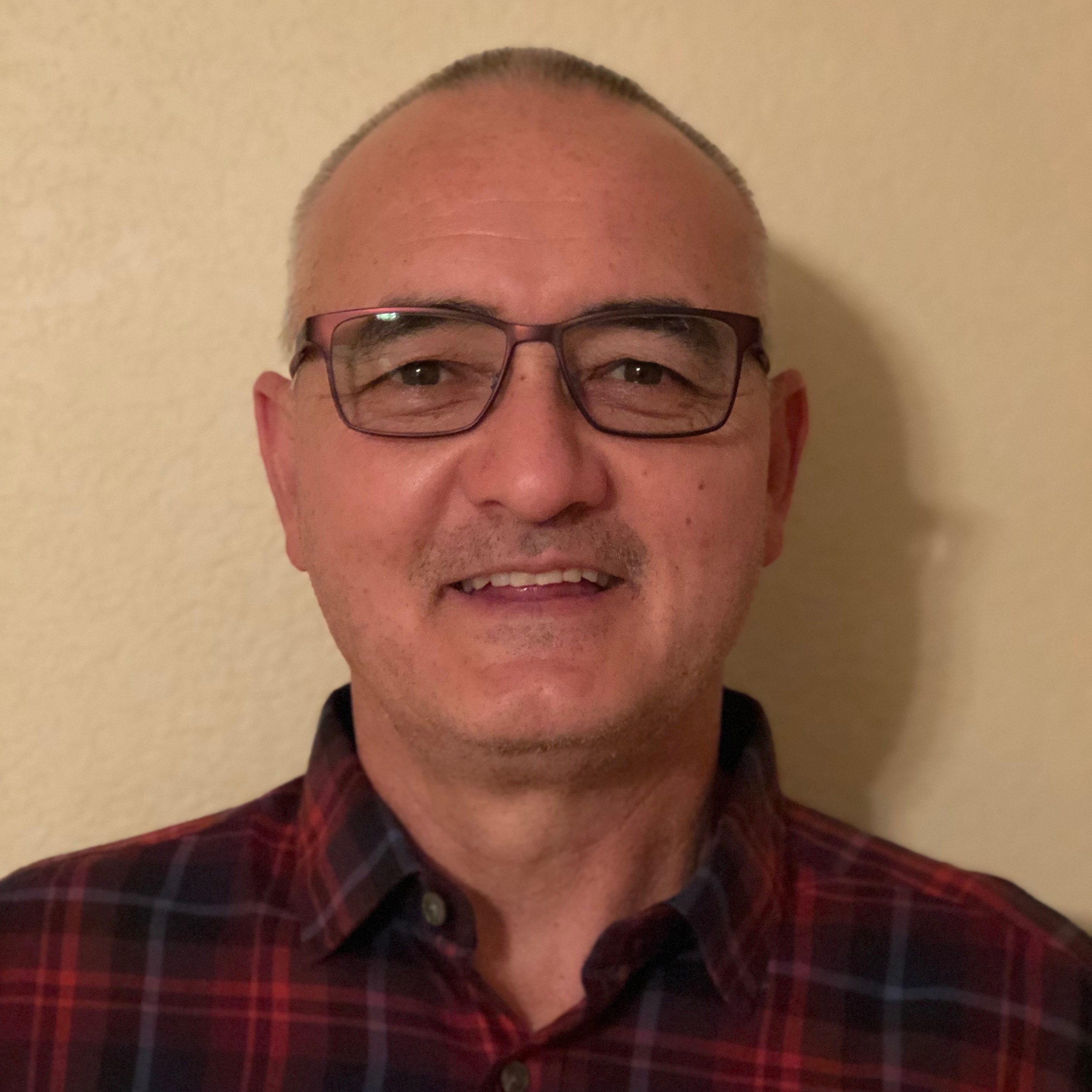 Tom Bell
Shop Manager, Biological and Agricultural Engineering (BAE)
During the year-long senior design course in BAE, dozens of students rely on Tom. At any point in time when you walk into the shop, Tom will be there to help. Even when he is in the middle of welding or working on his own projects he'll kindly ask you to wait, but he will always say yes.
Tom finds a way to make the impossible, possible. He'll find an unknown piece of equipment, or a new way to do something that accomplishes the request. He does this for every single student in the class. The class would not be able to produce such high quality projects if Tom was not there to help.
Tom also donated a significant amount of time to BAE's award winning Picnic Day parade float. The year that BAE won the Parade Marshalls Choice Award was because they had a large 'sun' made out of a bike wheel that moved across the float. They had this idea with minimal knowledge of what it would entail. The week of the parade the team realized that it was not going to work, but then Tom came to the rescue with a large contraption that attached to the rod and the sun.
"Tom is an exceptional staff member who somehow finds time to help people far beyond what is required by his job. Any time I see Tom, I am greeted with a huge smile and a 'How are you doing? What can I help you with?'" said one of his colleagues.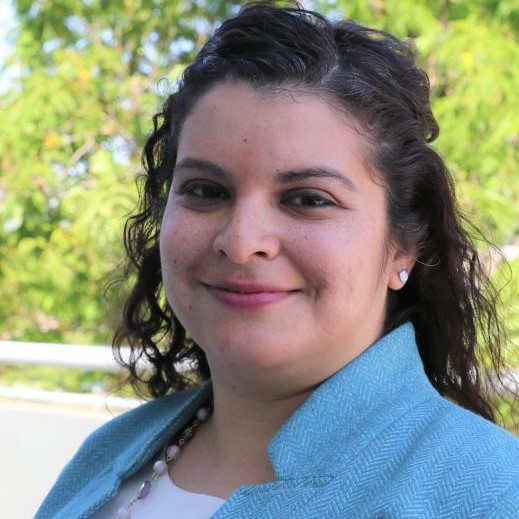 Fatima Garcia
Research Administrator, Civil and Environmental Engineering (CEE)
As a research administrator, Fatima's role is to support proposal preparation through award negotiation. Whether it be navigating the challenges associated with the transition to UC Path, negotiating new business services contracts, or arranging long term equipment loans with the Office of Research, she has always done an exceptional job.
"I'm continuously impressed with Fatima's empathy and care to work one-on-one with the students involved in various projects. Her outstanding competence and professionalism make her an integral part of our team and she continuously displays leadership in a role that does not often get recognized," said a faculty member.
Fatima is also serving on the newly formed Diversity, Equity and Inclusion Committee in the CEE department and contributes a vital staff perspective to complicated and sensitive issues with compassion and positivity. She has also supported CEE's feature and fun event, bringing both playful imagination and organization to the team's work. While serving on these committees is outside the scope of her position, Fatima is always willing to engage in extra activities that will benefit the department and college, and comes into the space with enthusiasm.
 "Fatima consistently goes above and beyond in her regular job duties, supports an inclusive departmental community and contributes positivity and a can-do attitude," said her colleagues.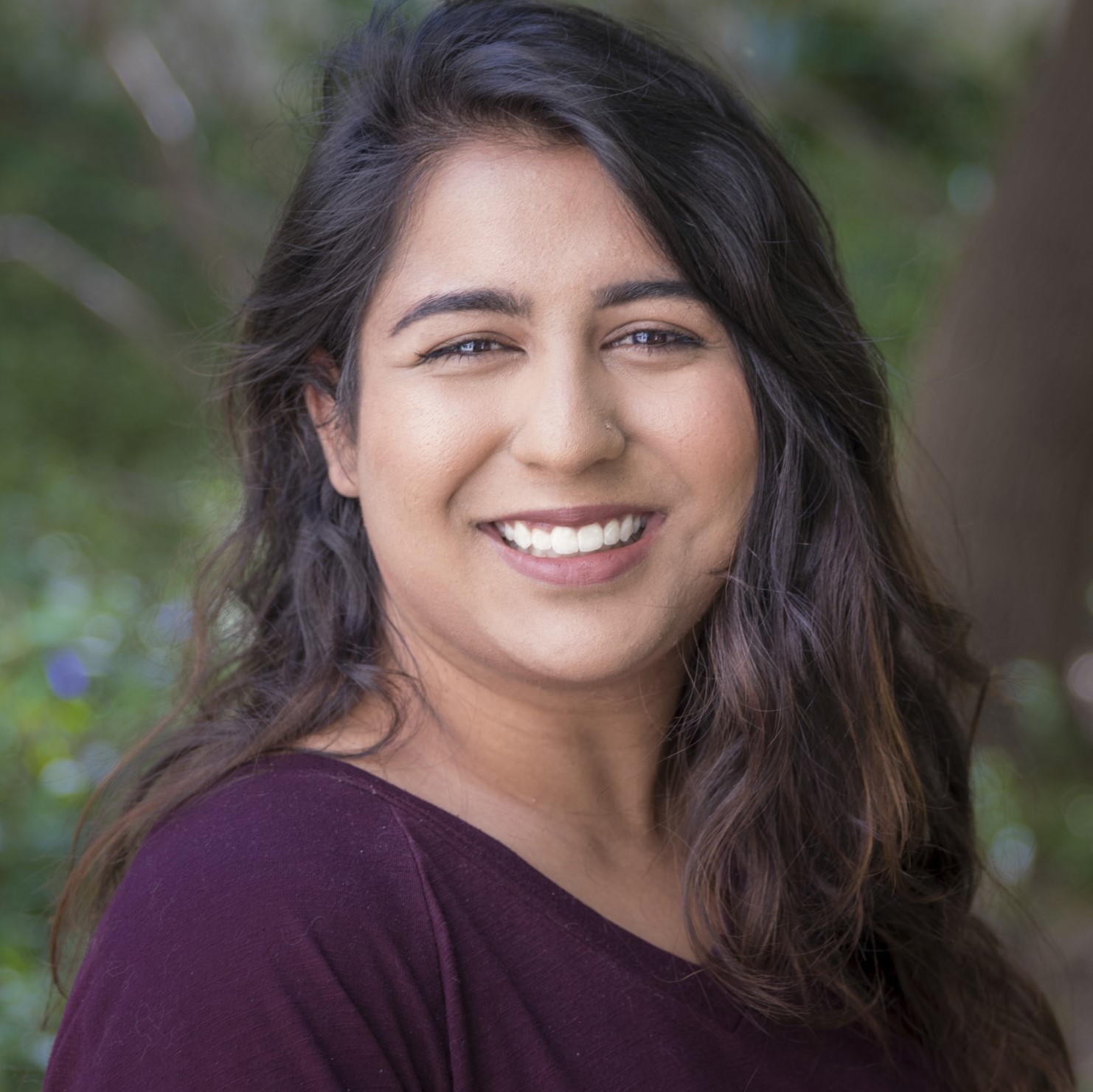 Lamia Hajani
Development Assistant, Deans Office, Development and Alumni Relations
Although Lamia's official capacity is the oversight of her unit's management and operations, providing data analysis, managing various databases and technological tools, she goes above and beyond as a unit representative.
Lamia interfaces with all eight academic departments in the college as well as the Dean's Office. She has prioritized building relationships internally, which has helped her team gain trust from colleagues and counterparts in the college and campus-wide, increasing her ability to deliver work at a level of excellence worthy of the college.
Lamia is also passionate about diversity and inclusion, holding three on-campus volunteer positions related to this topic outside of her day-to-day duties. Through her volunteer committee work, she reviews staff-related affirmative action programs, advises campus administration about general employment-related policy issues and offers campus programs that promote diversity and inclusion.
When asked to describe Lamia, fellow team members described her as, "solutions-oriented, loyal, organized, conscientious, poised, an Excel wizard and full of Aggie Pride." She is always willing to help, asks thoughtful questions to keep momentum and pushes projects forward with a positive attitude.

Christina Reyman
Research Administrator, Electrical and Computer Engineering (ECE)
Christina provides extraordinary services to ECE on a very wide range of areas that span financial management, event planning and student matters. Since joining ECE less than two years ago, she has raised the quality of the staff support by promptly providing accurate financial and business-related support, offering dedicated and diligent services wherever help is needed, demonstrating high morale and a positive attitude while taking creative approaches to financial management.
Although she has a heavy workload, she always works with a smile and a welcoming attitude. She is one of the first people to step up when someone needs assistance. Christina is extremely autonomous and resourceful and will take it upon herself to contact the right person on campus when she does not know the answer to a question.
Christina's performance as a research administrator with great organizational abilities, combined with her positive attitude, exemplary commitment and high productivity have been highly appreciated by ECE's faculty and staff. She has taken the lead in quite a few of her department events that have resulted in inclusion of faculty, staff and students to strengthen her department.
 "Christina is extremely dedicated, professional, creative, diligent and personable. She is one of the best staff members that we had the pleasure to work with during our entire careers," said her colleagues.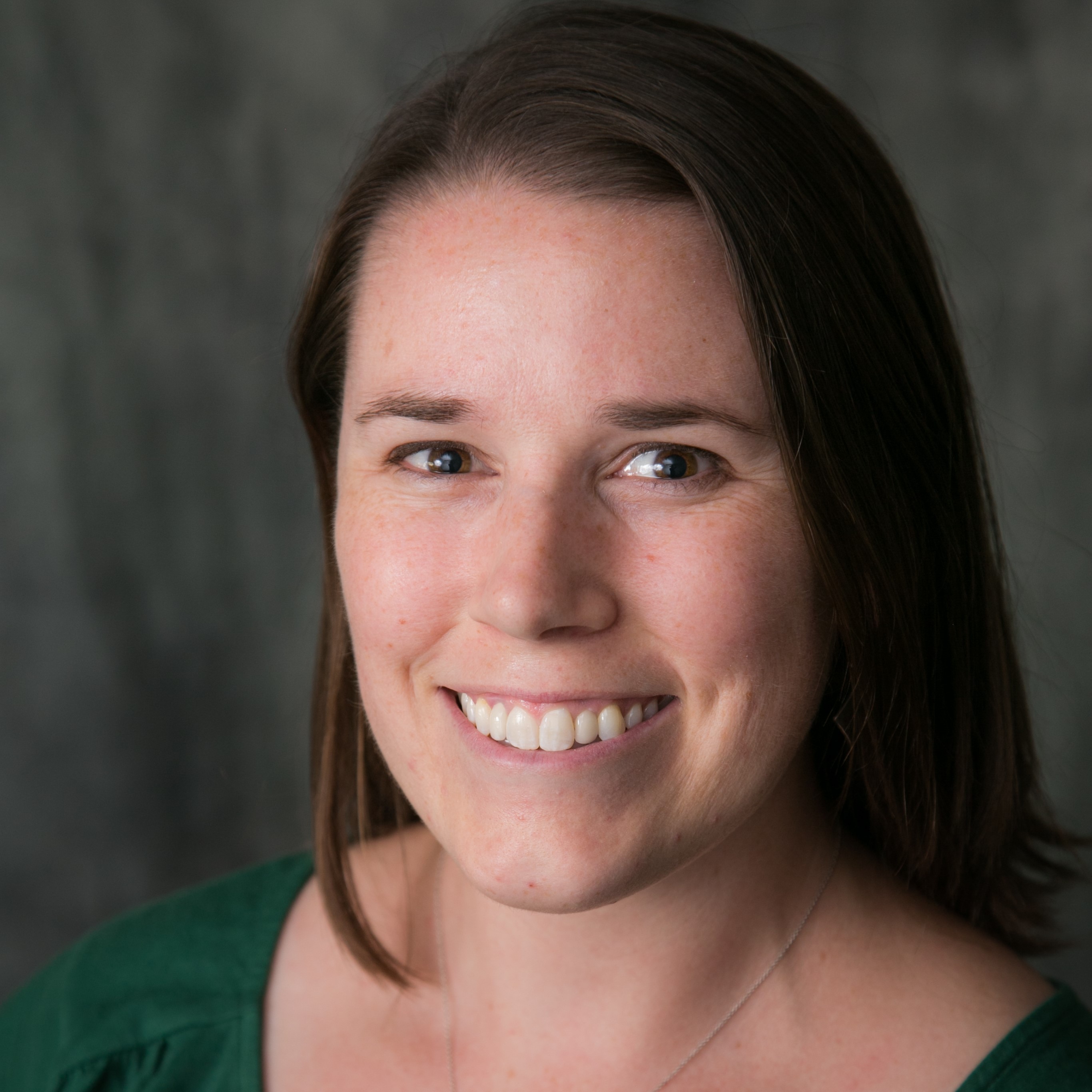 Lauren Worrell
Graduate Program Coordinator, Civil and Environmental Engineering (CEE)
Since joining CEE, Lauren has provided exemplary service to students, faculty and other staff, both within the college and across the wider campus community.
She is an impressive and effective advocate for students, with extensive experience with routine and unusual student cases. She has coached students and faculty on how to have difficult conversations, being mindful of power differences. Her expertise and thoughtful approaches to complex issues has made her a resource for other staff on campus, who routinely seek her advice.
Lauren also acts as a leader and mentor by encouraging her colleagues to seek ways to develop in their positions, such as participating in professional development, attending conferences and networking with other campus advisors. She serves on multiple committees, including the new diversity, equity and inclusion committee. Lauren constantly checks in and if help is needed, she is the first to volunteer. She continues to go beyond her job description every day when she acts as a mentor to all staff.
"Lauren is truly an asset to the department, college and campus. She consistently excels in all aspects of her role as graduate program coordinator and has established herself as a well-respected and valuable leader within CEE and the campus advising community," said Lauren's colleagues.
College of Engineering Years of Service Awards
The staff members below have reached a milestone for their length of service at UC Davis. They will also be recognized at the College of Engineering Staff Appreciation event later this year.
Julien Bec, Research and Development Engineer, Biomedical Engineering, 10 years
Steven Lucero, Research and Development Engineer, Biomedical Engineering, 10 years
David Spinner, Senior Editor, Civil and Environmental Engineering, 10 years
Jason Fearing, IT Service Desk Manager, College of Engineering Dean's Office, 10 years
Jordan Dade, Academic Advisor, Engineering Undergraduate Office, 10 years
Patricia Fyhrie, Development Engineer, Mechanical and Aerospace Engineering, 10 years
Jessica Stoller, Graduate Group Coordinator, Computer Science, 10 years
Stephen Pigg, Executive Director of IT, College of Engineering Dean's Office, 15 years
Travis Swanston, Software Engineer, Mechanical and Aerospace Engineering, 15 years
Umeko Kuramochi, Business Officer/Assistant, IMS-Mechatronics Laboratory, Mechanical and Aerospace Engineering, 15 years
Gabriella Sanchez, Financial Analyst, Materials Science and Engineering, 20 years
Melinda Meeker, Reception and Instructional Support, Computer Science, 20 years
Denise Bray, Administrative Assistant, College of Engineering Dean's Office, Shared Service Purchasing, 20 years
Philip Young, IT Manager/Computer Support, Electrical and Computer Engineering Engineering, 20 years
Melanie Christensen, Academic Personnel Analyst, College of Engineering Dean's Office, 25 years
Susan Lopez, Chief Administrative Officer, Chemical Engineering, Materials Science and Engineering, 25 years
Tanya Whitlow, Director of LEADR Program, Engineering Undergraduate Office, 25 years
Meshell Louderman, Chief Administrative Officer, Computer Science, 30 years
Carole Bustamante, Chief Administrative Officer, Electrical and Computer Engineering, 30 years
Lance Halsted, Senior Development Engineer, Electrical and Computer Engineering, 30 years
College of Engineering STAR Awards
The staff members below are the recipients of the 2019-2020 STAR awards, which is part of the UC Davis Staff Appreciation and Recognition Plan. The STAR awards recognize employees who have gone above and beyond in support of the campus' core values.
Christina Reyman, Research Administrator, Electrical and Computer Engineering
Pia Flory, Purchasing Team Lead, Engineering Dean's Office, Shared Services Purchasing 
Rosalind Christian, Undergraduate Advisor, Biomedical Engineering 
Jessica Stoller, Graduate Group Coordinator, Computer Science 
Noreen Johnson, Research Administrator, Computer Science
Jane Ryan, Analyst, Computer Science  
Primary Category
Tags