Alumni Spotlight: Andy Botka '87
Andy Botka ('87, electrical and computer engineering), is the vice president of strategic planning for Keysight Technologies, a U.S. technology company that designs, tests, manufactures and optimizes electronics and software for a wide range of applications. This includes wideband satellite communications, wireless and the Internet of Things devices, cloud computing and more. Keysight is a longstanding corporate partner with the College of Engineering and employer of UC Davis engineering graduates.
Prior to landing his current position at Keysight, Andy worked in for Hewlett-Packard and Agilent Technologies in a wide variety of roles, such as applications engineering, research and development for high-frequency network analysis and regional marketing management for Asian markets. Andy has taken executive education coursework at Harvard Business School and in 2012, he completed the Stanford Executive Program. In this Engineering Alumni Spotlight, he recalls his time at as a student at UC Davis and ponders the future of high-performance wireless technologies.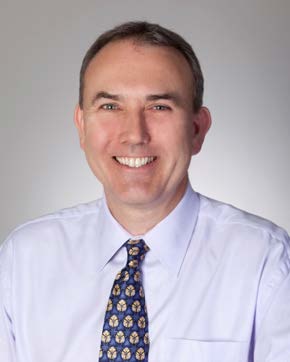 What research or technology are you most excited about right now, and why?
It is a very exciting time to be studying in almost all areas covered under the ECE umbrella. Personally, I am very excited about how close we are getting to enabling the instantaneous and secure connection of people and systems around the globe. The technology required to achieve this simple act of secure connection, is for lack of a better phrase, "very cool." Everything from high performance microwave and mm-wave circuit and system design, to complex modulation and data coding schemes to sophisticated, contextually specific software algorithms. And along with this technology expertise, I've learned that it is equally important to be business savvy, not only to create better outcomes for my company where I work but for the customers with whom we work. It's the practical application of these technology breakthroughs that really bring it to life in meaningful ways as we help people, companies, and countries around the world. I am very fortunate to have selected a major, so many years ago, that still excites me in so many ways.
How did your time at UC Davis impact you and/or prepare you for your career?
My time at UC Davis was both very challenging and great fun. I loved the learning environment at Davis as well as the great people I met while studying there. I remember the project work that emphasized "hands-on" design, fabrication and analysis work, often in teams of interesting and diverse people. After 31 years in industry, with HP, Agilent and Keysight, it is very clear to me how well this approach prepared me to work in industry on complex program developments. UC Davis is a wonderful educational and research institution that seeks to make the world a better place in all areas of study, and truly embodies the belief that diversity is an asset. While I chose the electrical and computer engineering career path, I feel that my education was infused with the "make the world a better place" and "embrace diversity" missions, taught at UC Davis and they have served me well throughout my career and personal life.
Did you have a favorite course or instructor at UC Davis?
I would have to say it was the 132 Series with Professor Branner. Lectures, labs and special projects, all challenging, really challenging at times, but great fun. In particular, the hands-on slotted-line and wave guide measurement labs and our midnight Rubylith circuit design fabrication sessions in a dark lab, at the very back corner of Bainer Hall. All around, the course provided a great foundational education in radio frequency and microwave circuit and system design. I still try to see Professor Branner when I visit UC Davis, to catch-up with him on what he is working on today, and of course the trials and tribulations of the SF 49ers.
What advice would you give to young people who are currently seeking a degree in electrical and computer engineering?
The real world is a very dynamic place, so stay active, keep learning, be clever  – not all boundary conditions are created equal. Think about the larger purpose and application, and most importantly have fun!
Building upon a long-standing tradition of public service, the UC Davis College of Engineering has a visionary plan for the future in which innovative research and quality education will make life better for everyone. Do you have a story to share? Let us know.
Primary Category
Tags