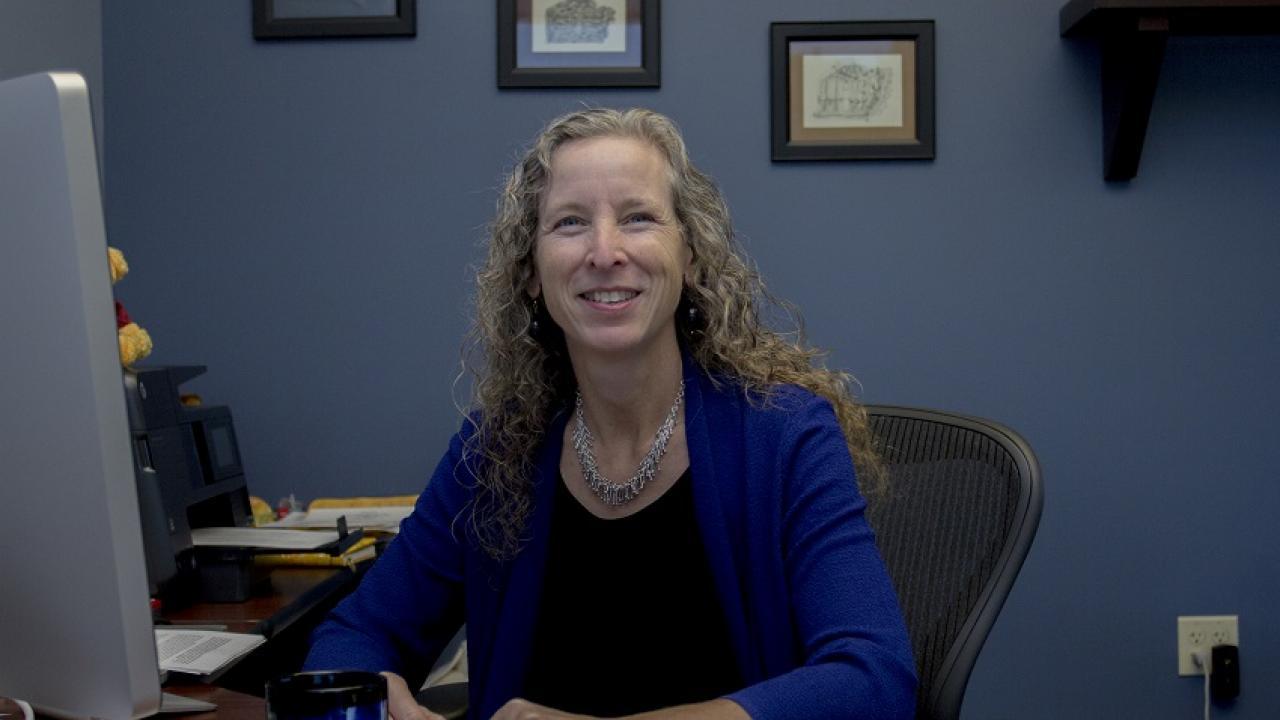 By Bonnie Dickson
The UC Davis College of Engineering is pleased to announce Alyssa Panitch as the College's Executive Associate Dean and Associate Dean of Academic Personnel and Planning. Her appointment was effective December 1, 2018.
As a member of the College's leadership team, Panitch will work closely with Dean Jennifer Curtis and other college and university leaders to promote the strategic interests of the College. She will also handle all matters related to faculty and academic affairs and represent Dean Curtis in her absence or when she is overseas.
"I'm absolutely thrilled and honored to accept this new opportunity," Panitch said. "I'm looking forward to helping spread the word about all the amazing research, innovation and collaboration taking place at UC Davis – one of the nation's top engineering universities."
Panitch is currently the Edward Teller Professor in the Department of Biomedical Engineering and served as Chair of the Department from June 2016 to December 2018. In her new role, Panitch will still continue to teach, train and mentor biomedical engineering students.
Prior to joining UC Davis in 2016, Panitch was the Leslie A. Geddes Professor in Biomedical Engineering at Purdue University and served as the associate head of Purdue's Weldon School of Biomedical Engineering from 2009 to 2013. During her time at Purdue, Panitch was also the vice provost for faculty affairs.
Panitch's research focuses on designing biomimetic and synthetic materials for drug delivery and regenerative medicine. She has received a National Science Foundation Career Award and is a Fellow of both the American Institute for Medical and Biological Engineering and the Biomedical Engineering Society. She was also elected Fellow of the National Academy of Inventors in the Class of 2015.
Jean VanderGheynst, who accepted a position as dean of the University of Massachusetts Dartmouth last fall, previously held the position of executive associate dean. S. Felix Wu, who is currently on sabbatical, previously served as the associate dean of academic personnel and planning for the College.
Panitch is now located in the Dean's Office Suite in Kemper Hall 1121. Her contact information has not changed.
Category
Tags