February 2021 Engineering Crowdfunding Opportunities
Crowdfund UC Davis is a grassroots fundraising movement that enables a variety of campus groups led by faculty, students and staff to impact groundbreaking research, provide student support and bolster public service. There are six crowdfunding opportunities in the College of Engineering during February ranging from support for student clubs to furthering research at the UC Davis Coffee Center.
This is a chance to support UC Davis' legacy of producing leaders and change-makers in solving the world's problems. A gift of any size makes a difference.
Formula Racing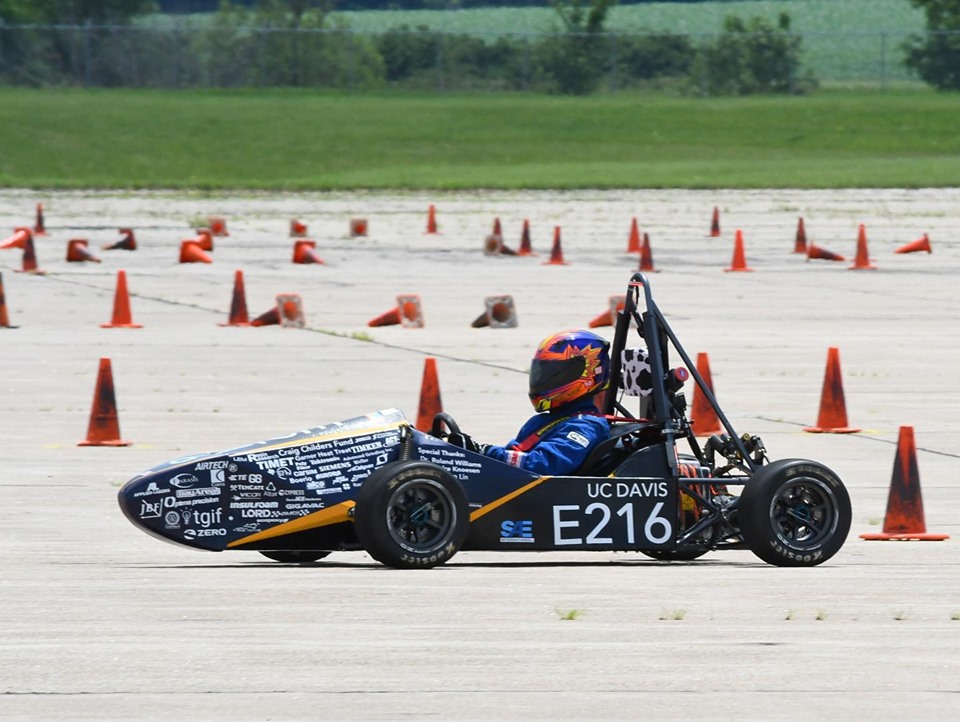 UC Davis Formula Racing (UCDFR) is an engineering student-led research team that is designing, building and racing a high-performance electric vehicle that complies with the rules annually released through Society of Automotive Engineers (SAE) for the annual Formula SAE Electric competition. The goal of this competition is to design and build an open-wheel, single-seat, electric racecar conforming to a stringent set of rules, which emphasize drivetrain innovation, safety and energy efficiency in a high-performance application.
UCDFR is seeking funding to support their virtual season and the competition entry fees for the 2021 Formula SAE Online Knowledge Event. Because COVID-19 has created constraints to the team's workflow dynamics, these funds will also help them progress remotely due to their lack of a physical workspace to engineer and manufacture their cars. 
UCDFR's work is exemplified through the creation of many competitive racecars that have won several podium finishes against other prestigious institutions, elevating the reputation of engineering at UC Davis.
Infinite Build Length 3-D Printer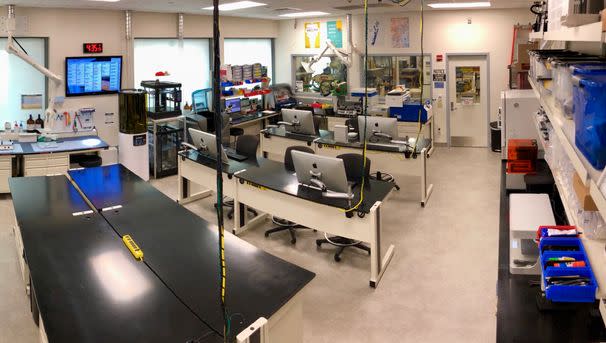 The Translating Engineering Advances to Medicine (TEAM) lab is a campus development core facility, open to everyone at UC Davis, other universities, private companies and more.  They are largely a service-based facility, but do allow direct equipment access for specific campus staff and faculty.
TEAM facilities are used to manufacture devices ranging in scale from the molecular and cellular level, to mechanical or electro-mechanical devices, along with hybridized arrangements of these two systems. They typically operate in support of research endeavors, or private-party prototyping and development.
The TEAM lab at UC Davis is seeking funding for the development and construction of a belt-based 3-D printer that would allow the lab to 3-D print objects of infinite length. They currently have an array of printers, but none that can print something infinitely long.
There are not many of these types of machines in existence, so TEAM hopes to bring one to campus for their research groups and other individuals. This printer would be available for campus use upon completion.
OneLoop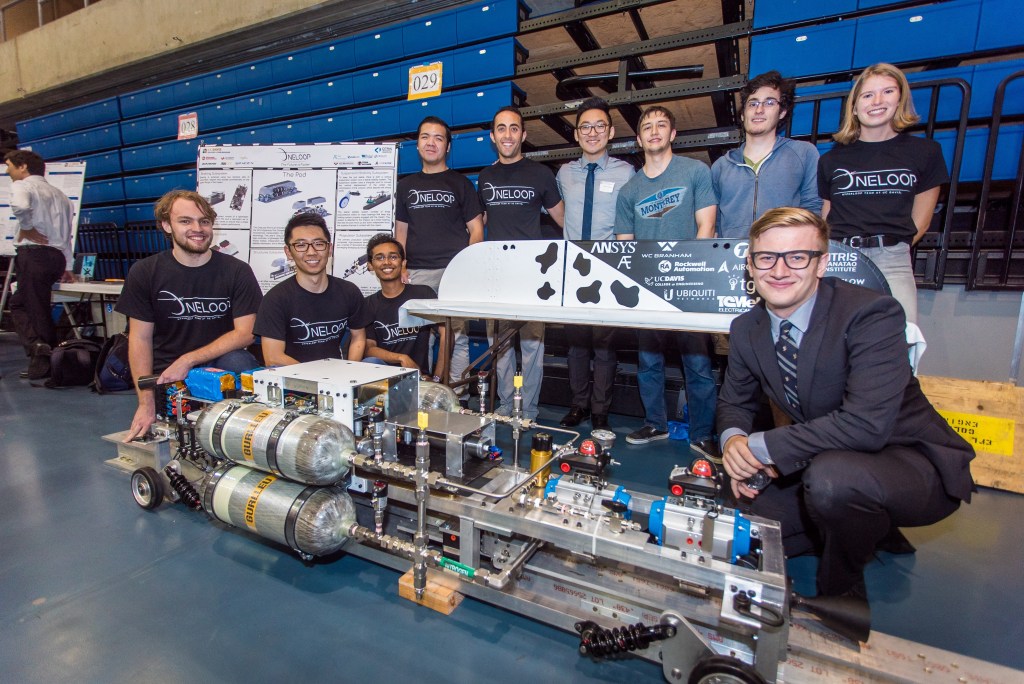 UC Davis OneLoop is an organization built around designing a clean energy transportation system. The team works year-round modifying and testing these systems to ensure safety, speed and power to compete within SpaceX's Hyperloop Pod Competition. OneLoop serves as a training ground for new engineers looking to apply their knowledge, collaborate with industry experts and research different methods of constructing a complex pod.
OneLoop was one of the top 21 teams in the world that competed in the final round of the 2019 SpaceX Hyperloop Pod Competition. The team successfully passed the full functional test at the SpaceX Headquarters in Hawthorne, California.
OneLoop is hoping to raise funds to manufacture and purchase components used to support their linear induction motor, which is a powerful electric motor that is able to convert electrical energy into magnetic forces. Their goal is to develop and prototype an incredibly fast and efficient hyperloop pod with the idea of furthering technology related to hyperloop systems. Their research, in combination with testing, is meant to advance an alternative transportation solution utilizing a vacuum-sealed environment. The team will design components that function safely in such an environment.
UC Davis Coffee Center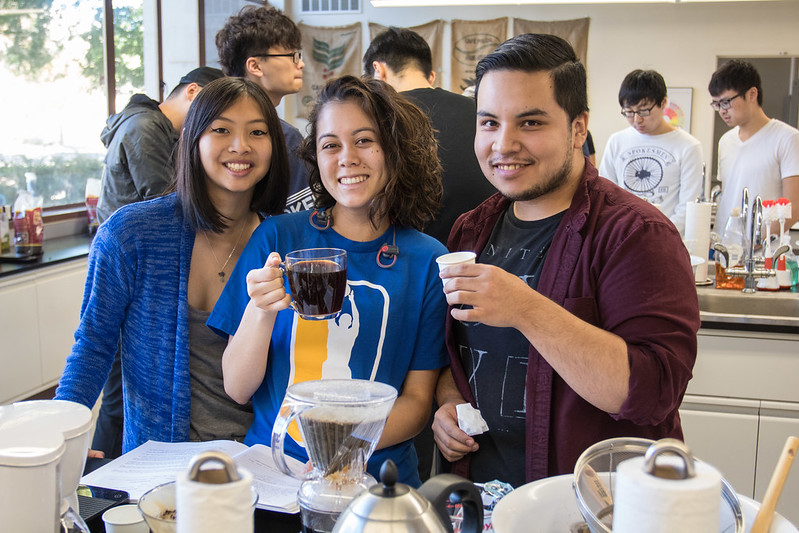 There is an ever-growing need for coffee research and UC Davis is at the cutting-edge of coffee science and education. The UC Davis Coffee Center is the first multidisciplinary university research center to address the challenges and needs of the coffee industry through a holistic approach to coffee science and education. The center will leverage UC Davis' global reputation for excellence, aligning expertise across campus, in both applied and basic research.
The vision for the Coffee Center was born out of the incredibly popular undergraduate elective course, The Design of Coffee, developed by chemical engineering professors Tonya Kuhl and Bill Ristenpart in 2013. Around the same time, UC Davis launched a "Coffee Initiative" that brought together faculty interested in coffee research. With support from the coffee industry, the UC Davis Coffee Center is expanding quickly and is building toward a comprehensive program that provides educational opportunities at all levels and a broad spectrum of vital coffee research.
The Coffee Center is seeking funding to enhance the research enterprise of the center, as well as provide scholarships to students interested in attaining hands-on research experience. The center will continue to leverage the university's global reputation and the resources will be used to support students looking to participate in groundbreaking research.
Engineers Without Borders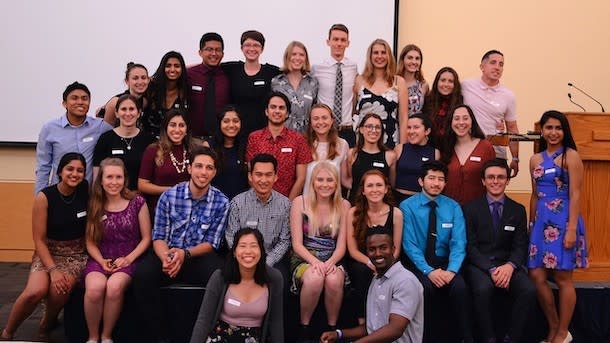 Engineers Without Borders (EWB) at UC Davis is a non-profit student organization established to help developing areas worldwide with their engineering needs while involving and training internationally responsible engineering students. EWB works to design and implement small-scale, culturally appropriate engineering projects throughout the developing world. Through participation in EWB, students get practical experience applying their skills, and communities receive critical technology.
The UC Davis students in EWB are seeking funds to meet the needs of their community partners with their remote projects and to support their engineering efforts based in Kenya, Peru and Bolivia. Their projects focus on providing safe water and improving sanitation for people in these developing areas.
With this help, EWB can purchase the materials necessary to conduct water quality and quantity tests and implement real-world solutions, which will ensure their community partners receive access to safe drinking water and hygienic sanitation facilities. Donations will also go toward sending trained students to these communities.
REALOP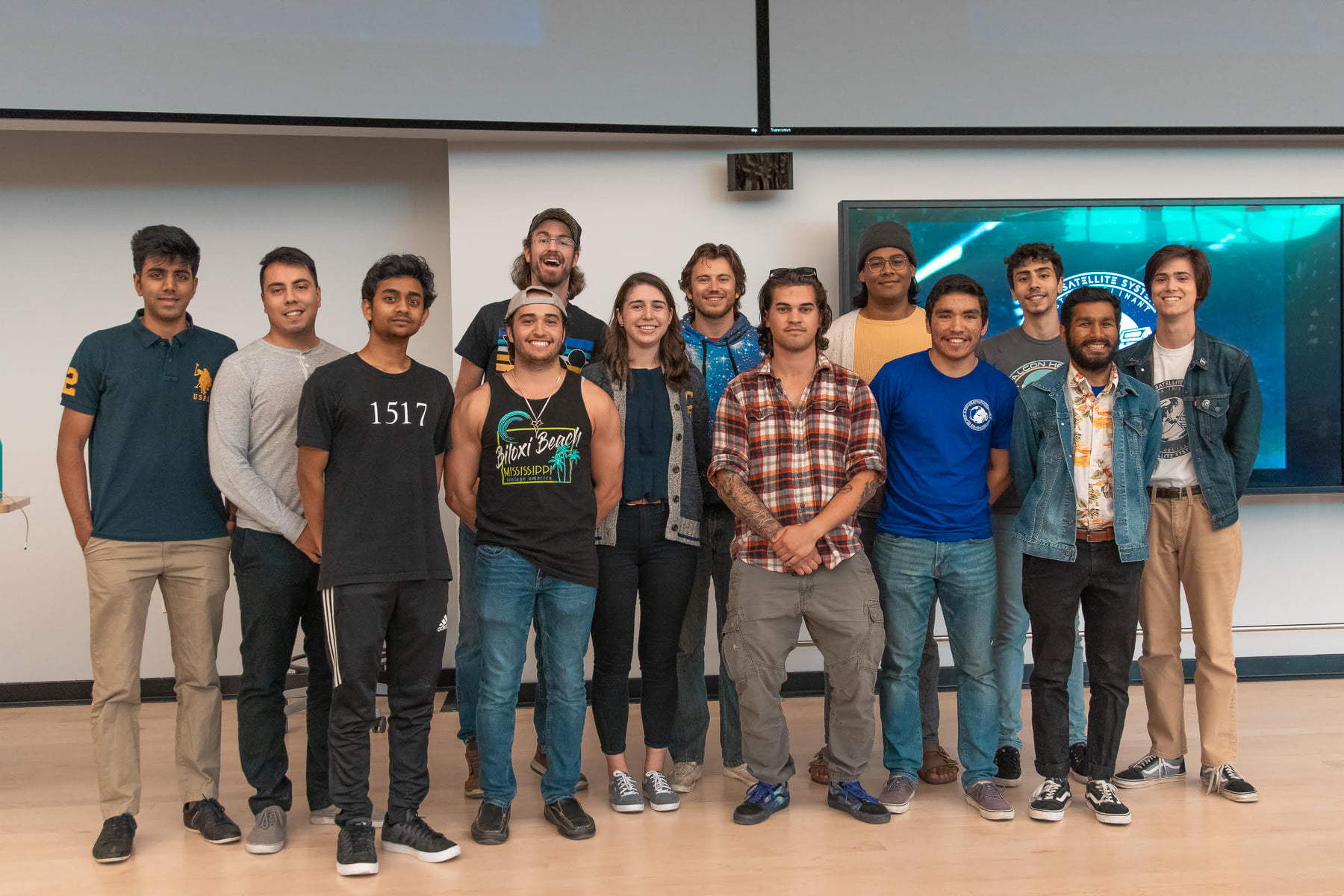 The Remote Experimentation and Analysis of Low Orbit Phenomena (REALOP) team's goal is to provide undergraduates with hands-on experience by designing, testing and manufacturing CubeSats, a type of miniaturized satellite for space research that is made up of multiple cubic modules.
REALOP 1 is UC Davis' first CubeSat, set to provide radiation, temperature and magnetism data for scientists to study oceanic patterns and wildfires. This mission will be a technical demonstration that their in-house developed components function as they should in orbit.
Their goal is to build a cost efficient CubeSat from scratch using new technologies. The CubeSat would be settled in low earth orbit to gather information and pictures of Earth. This information will be made open-access for research purposes. REALOP hopes to raise funds to secure materials and to further develop the skills and technical know-how necessary to design this spacecraft.
For more information on these crowdfunding opportunities or to donate today, click here.
Primary Category
Tags