A New Era in Engineering Design
On Friday, October 9, 2020, the College of Engineering kicked off the Engineering Student Design Center (ESDC) expansion with a groundbreaking ceremony and virtual celebration.
The ESDC expansion will more than double the current space in Bainer Hall to 23,000 square feet and allow students across all disciplines to discover the power of design through rapid prototyping, 3-D printing and an incredible range of physical and digital technologies. In particular, this expansion will provide students hands-on learning experiences and design-centric approaches to learning that are invaluable for their future careers.
"More than ever, we're driven to provide a world-class learning environment, support innovation and entrepreneurship and set our students up for great success and leadership in their careers," said Chancellor Gary S. May. "With this project, the future of engineering design education at UC Davis couldn't be brighter: the expanded ESDC will truly be a game changer."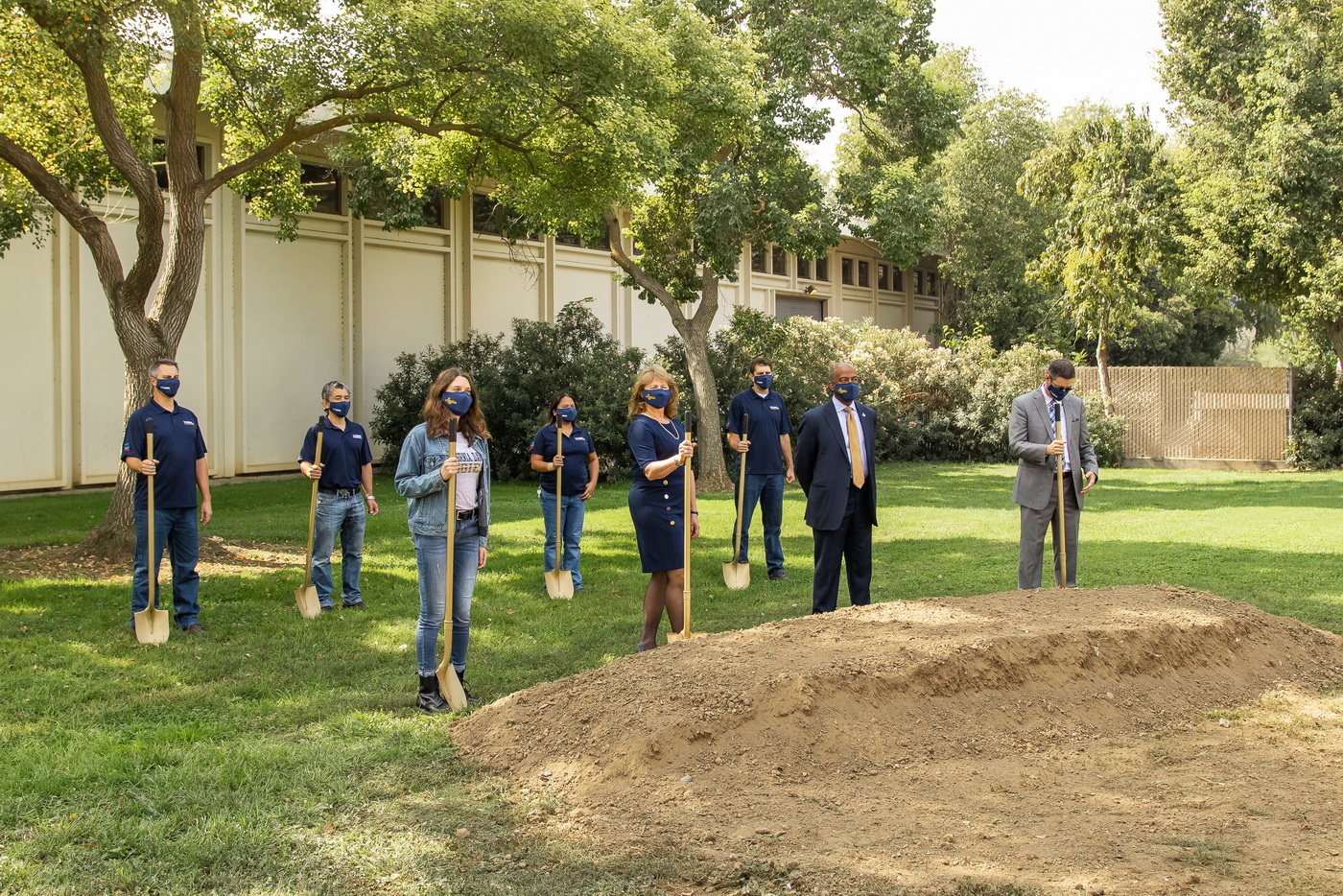 Led by Diede Construction, Inc., the ESDC expansion will embrace forward-thinking styles of teaching and learning, with a strong emphasis on collaboration and teamwork. Through the Student Startup Center, which will be co-located in the ESDC, the college will grow and strengthen its culture of innovation and entrepreneurship. In addition, the Student Startup Center will provide resources, training and support for budding entrepreneurs—not only for engineering students, but for undergraduates across campus—and access to ESDC equipment.
"The ESDC expansion serves as the hub for our overall Engineering Design Ecosystem, which transforms how students learn design and provides a space for students to turn problems into creative solutions, learn to use cutting-edge equipment and design, build and prototype more effectively than they ever have before," said Jennifer Sinclair Curtis, dean of the College of Engineering. "At the new ESDC, students will integrate the knowledge of engineering principles they receive in the classroom with hands-on experience. What's more, when they graduate, they will impress employers and hit the ground running in their careers."
Since 2015, the ESDC expansion project has been the college's number one priority for undergraduate education and updating the college's infrastructure. This effort is part of the university's $2 billion "Expect Greater" fundraising campaign, which launched October 9, 2020 and is the largest philanthropic endeavor in the university's history. The "Expect Greater" campaign will propel the university's work to prepare future leaders, sustain healthier communities and bring innovative solutions to today's most urgent challenges.
Learn more and follow the progress of the ESDC expansion starting January 2021 through the grand opening in fall 2022: https://design.engineering.ucdavis.edu/
This story was featured in the Fall 2020 issue of Engineering Progress.
Primary Category
Tags