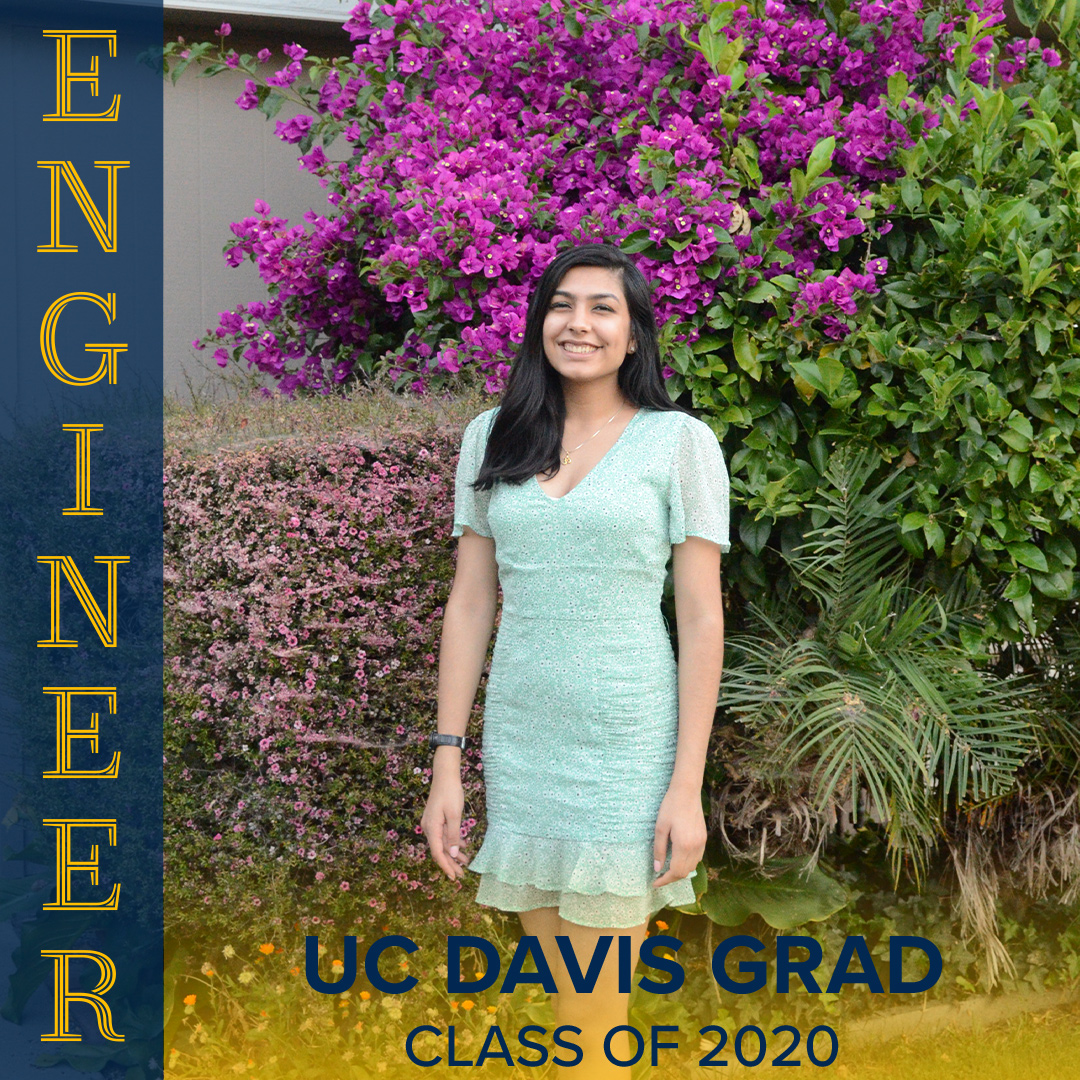 Harshita Kaushal is a fourth-year UC Davis student finishing her undergraduate studies in computer science and engineering. After graduation, Harshita will be a software engineer for Optimizely, a startup in San Francisco that provides A/B testing through their platform.
One of Harshita's favorite memories from the College of Engineering was being a part of the Society of Women Engineers (SWE). Being a part of the SWE community helped her feel more connected with the Davis community because of the club socials and organized outreach. One of her favorite SWE outreach events was Project Aspire, where they provided girls in elementary and middle school with a variety of hands-on engineering activities.
Some of the best advice Harshita received and wants to share with other engineering students is to go to office hours, take initiative and get involved on campus.
"Take initiative and don't squander your time. If you're curious about something, try to get involved with something related to it. Appreciate the friendly community that you have at Davis and don't forget to give back when the time comes," said Harshita.
As Harshita finishes her time at UC Davis, she will miss getting boba with friends, playing basketball at the ARC and meeting with friends, classmates and faculty in Kemper Lobby.
Category
Tags