Senior Spotlight: Reca M. Caballero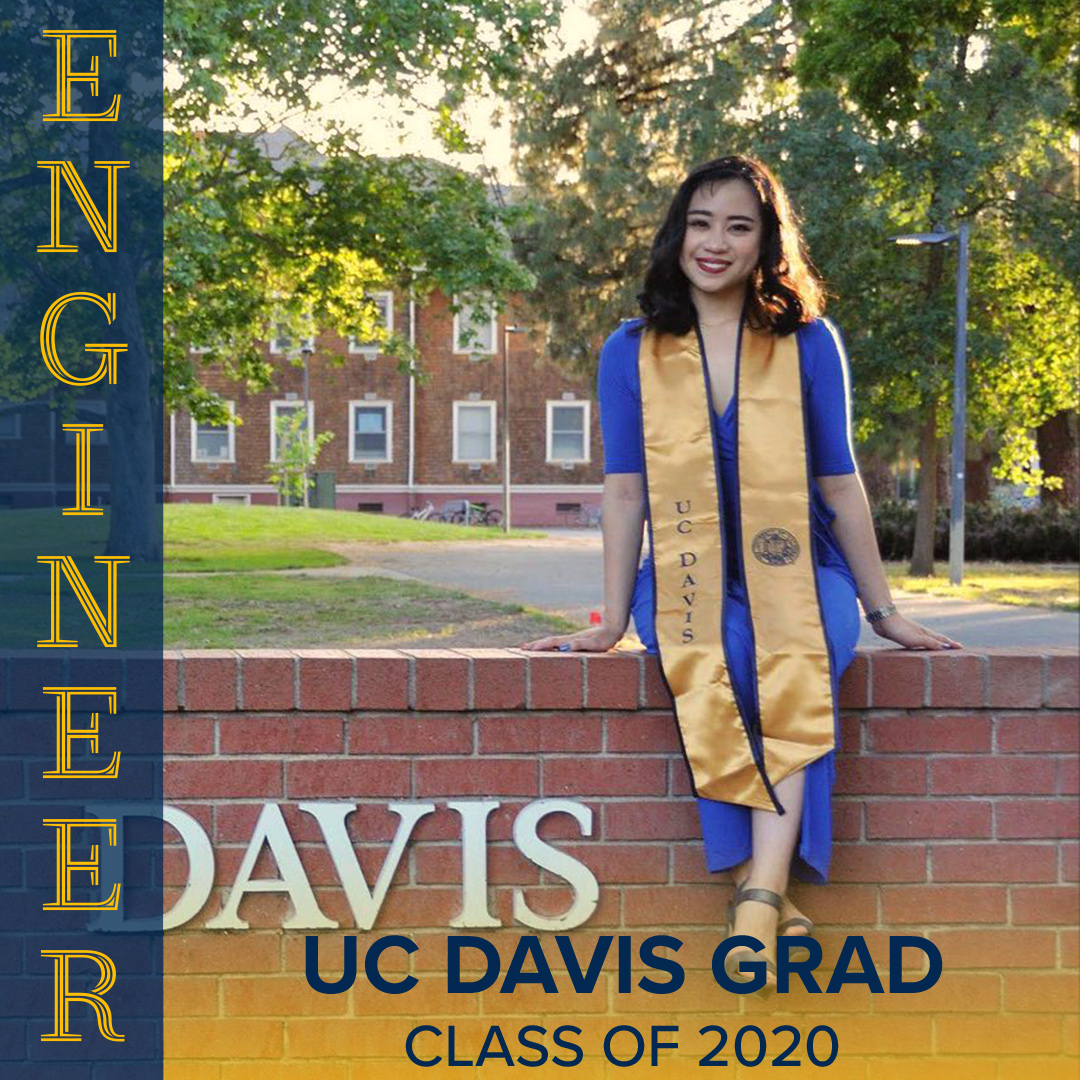 Reca M. Caballero is a biomedical engineering student at UC Davis and is our 2020 M.S. Ghausi Medal award winner. The award, named for former College of Engineering dean, Mohammed S. Ghausi, is the highest honor bestowed upon a graduating senior in engineering.
Some of Reca's favorite memories from the College of Engineering was representing the Biomedical Engineering Society and volunteering at Decision Day.
"It is always very humbling to meet excited prospective freshmen who want to major in engineering. They always come with so many questions about the engineering program here, and I love to discuss biomedical engineering, engineering in general and my experiences at UC Davis," said Reca.
The best advice Reca received was to take every opportunity as a networking opportunity. Reca made connections with faculty, upperclassmen and people who worked in the companies she was interested in. She encourages other students to envision success and to take advantage of all the opportunities that Davis has to offer. The resources that UC Davis provides for their students, including CAD workshops and mock interviews, has made Reca feel more confident in the professional world.
After graduation, Reca is going to intern at Genentech's Manufacturing Sciences Purification Laboratory, where she will perform studies to optimize and increase protein purification knowledge to enable the supply of high-quality medicines to patients. Reca hopes to further her knowledge of the biopharmaceutical industry and discover new areas of research to focus on in graduate school.
Reca would like to acknowledge the UC Davis community, the College of Engineering faculty and staff, the ICC, her mentor, Dr. Yamada, and her parents and siblings for supporting her throughout her college journey. Congratulations Class of 2020!
Primary Category
Tags