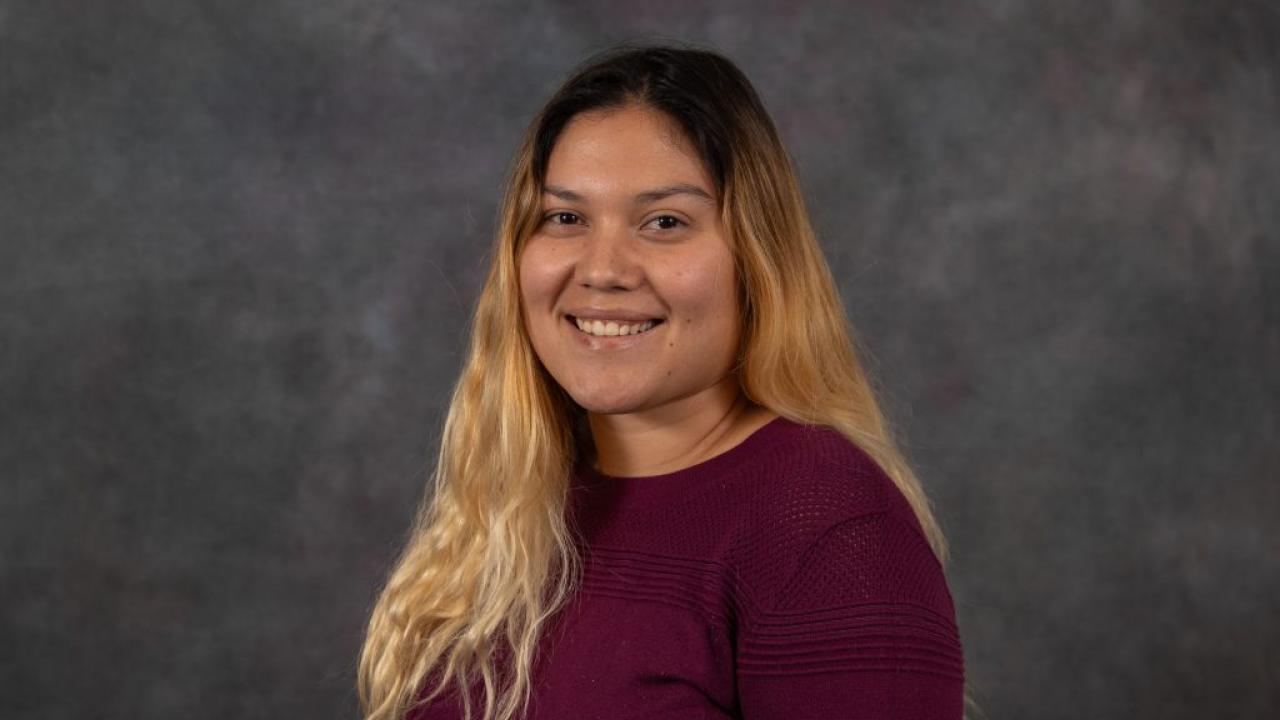 Alex Villanueva recently joined the College of Engineering as the communications associate on the marketing and communications team in the Dean's Office.
The marketing and communications team provides comprehensive communications and marketing support to ensure maximum visibility for the College of Engineering's accomplishments. Alex's main responsibilities in this new role involve project management, graphic design and administrative support.
In this edition of the College of Engineering's Staff Scoop, we get to know more about Alex.
Tell us about your path to UC Davis.
I moved to Davis from Los Angeles to get job experience after graduating college. It was hard to find a job without experience. My high school best friend had an extra room in Davis and I found a job in Sacramento in the marketing agency world. Very quickly I found myself wanting to work at UC Davis, but I could never find something that fit me quite right, until now.
What skill is most important in your job?
It is really imperative to stay organized and pay attention to details for all of my major job functions. Being a project manager means noticing things others might not think about at all, as well as knowing the ins and outs of every project going on. This requires a bit of organization, and I have lots of methods to stay organized including planning out my weeks and days in advance.
What is your favorite thing about working at UC Davis so far?
I love being on campus and being surrounded by the diversity in staff, faculty and students.
Tell us something most people don't know about you.
I used to be a competitive figure skater from ages 10 to 15. I still love to get on the ice whenever I have the time.
If you could do any job in the world what would it be?
I would be a travel blogger and photographer, as it is a combination of my favorite hobbies. The only catch is I would want to be able to take someone with me everywhere I went.
What are your hobbies/interests outside of work?
I love to travel, do photography, cook and eat. Especially when I get to do them all at once, or if I get to spend time in the darkroom processing black and white film photos. 
Category