Student Wins First Place for Innovative Language Learning Device at STEM Conference
Last month, Foram Shah, a University of California, Davis, computer science student, attended an invitation-only STEM conference and took home a first-place win and a $3,000 prize for SPEAK, a hand-held and low-cost language learning device. 
Shah '25 began her journey at UC Davis this year after transferring from Hartnell College, where she was supported by the Mathematics, Engineering, Science Achievement, or MESA, program. This program guides diverse students from underrepresented backgrounds into STEM education and careers and is stewarded by the University of California Office of the President.  
At UC Davis, Shah is involved in AvenueE, a College of Engineering program that helps community college transfer students smoothly transition to UC Davis, and the University Honors Program, which provides students with an enriched undergraduate education through its interdisciplinary curriculum.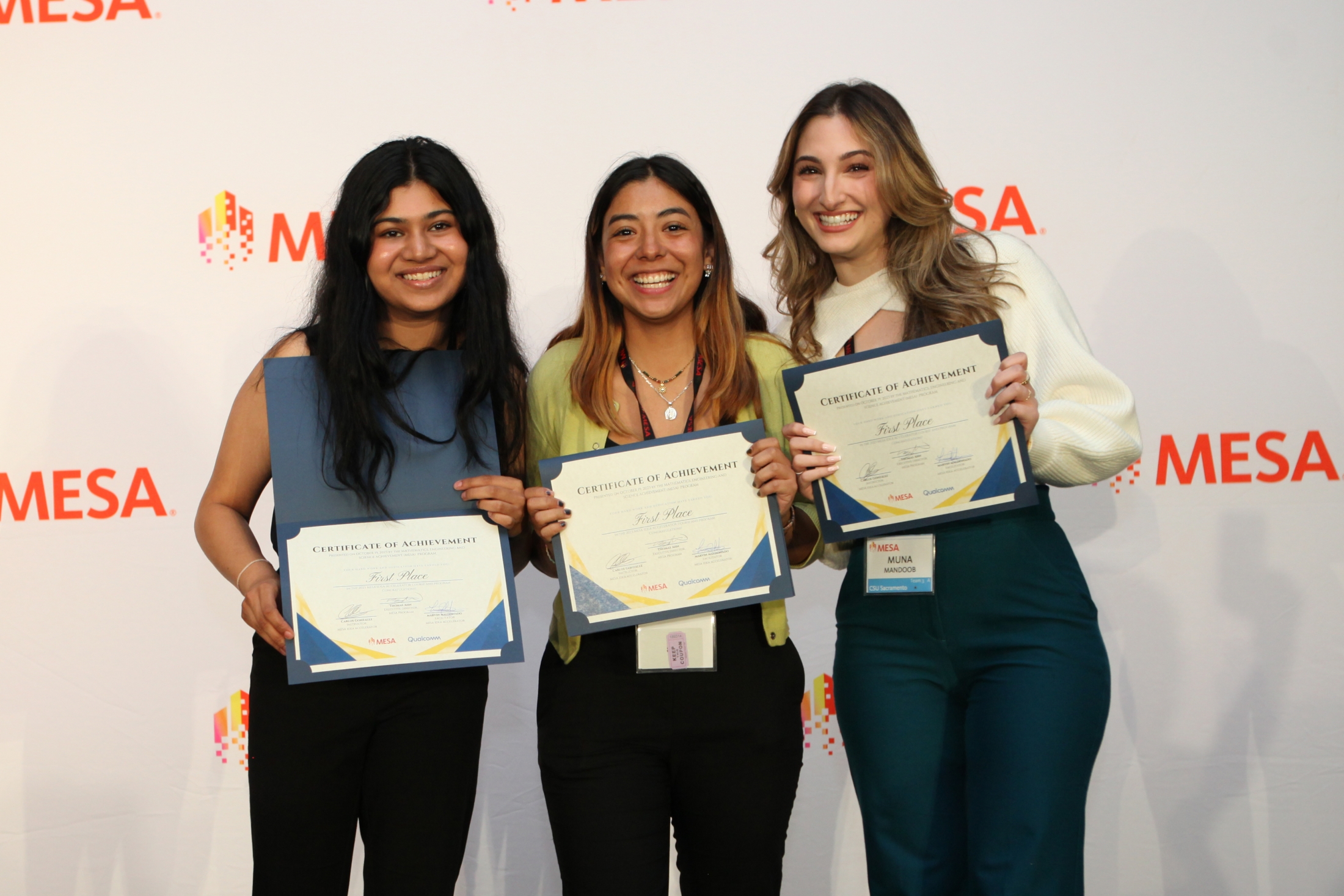 In August, Shah attended a boot camp alongside a handful of other MESA students tasked with using human-centered design guidelines to solve a problem and pitch their business ideas. Shah and her team members Ruby Franco, an undergraduate student at UC Riverside, and Muna Mandoob at Sacramento State worked on SPEAK to "create global understanding." 
The team was then invited to attend MESA's Student Leadership Conference and Idea Accelerator program which took place on Oct. 20-22 to present their innovation to several accomplished panelists, where they were awarded first place.  
"MESA's Student Leadership Conference provides an incredible opportunity for our community college and university students to gain invaluable career development skills and network with leading industry professionals to kick-start their STEM careers," said MESA Executive Director Thomas Ahn. "Our students represent the skills, passion and potential that California desperately needs to enrich our workforce and strengthen our communities. MESA students are among California's most precious resources for providing diverse talent in the STEM fields." 
Secondary Categories
Tags