The College of Engineering Celebrates our 2020 Graduates
Senior Spotlight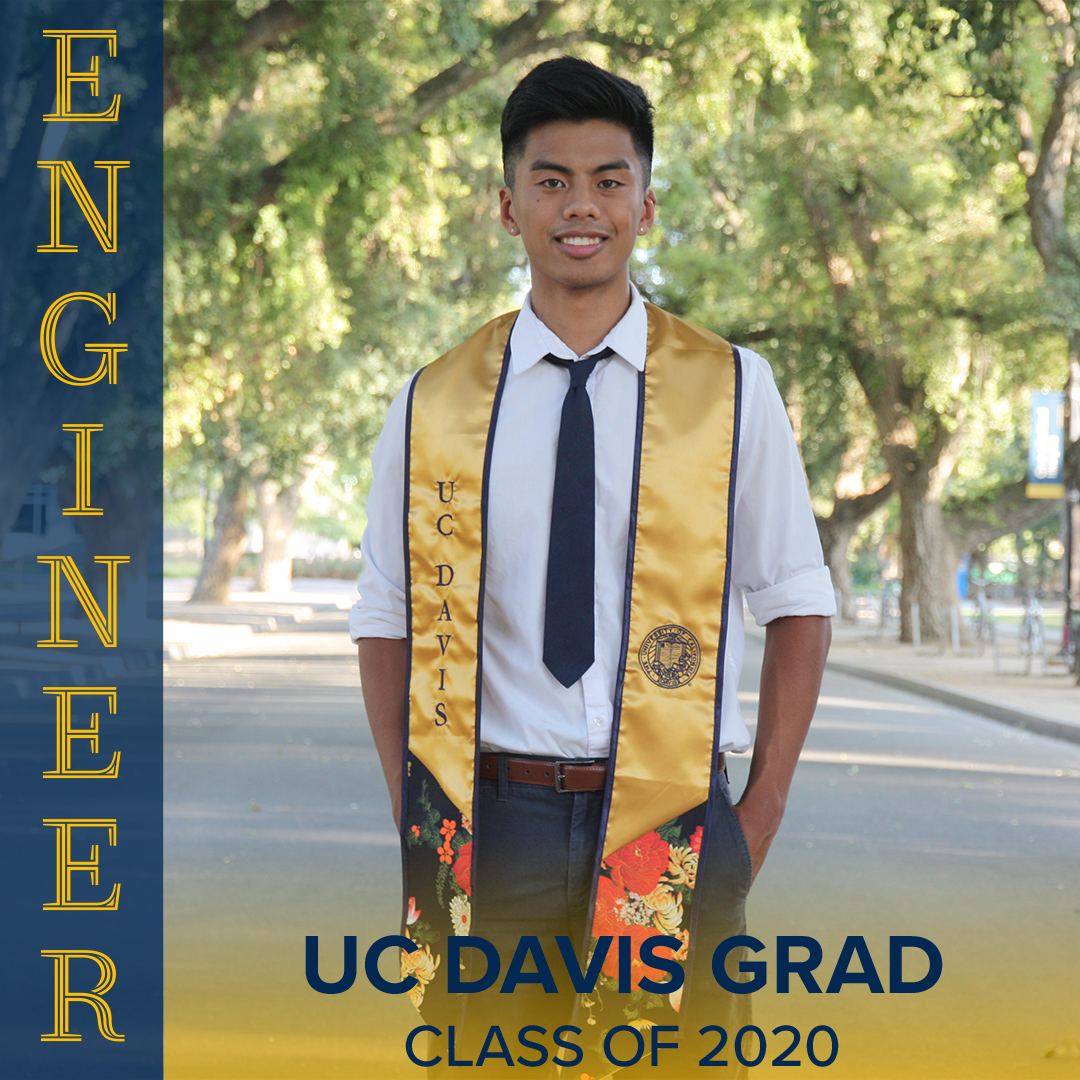 Zoren Habana
Mechanical and Aerospace Engineering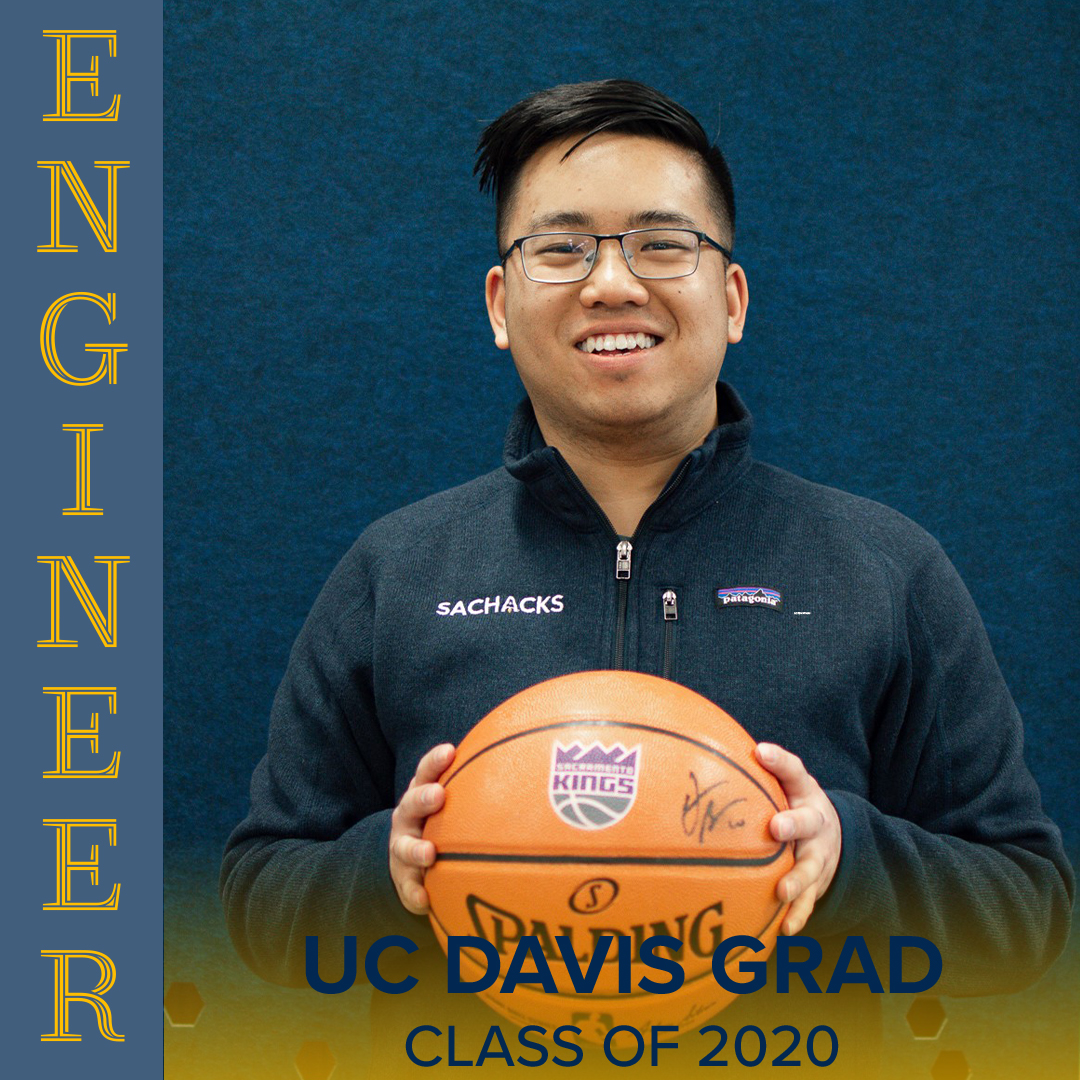 Welcome to the Engineering Alumni Network
Congratulations, Class of 2020! We are proud of your accomplishments and look forward to staying in touch as you thrive personally and professionally in your new life as a College of Engineering graduate. Follow these tips to enjoy a lifelong connection with UC Davis.
Update Your Info
Never miss an invitation or newsletter by keeping your contact information up-to-date at alumni.engineering.ucdavis.edu.
Pro tip: bookmark the webpage for convenience!

Get Involved
Join us for in-person and virtual events and volunteer opportunities—and invite your fellow alumni to attend, too!

Use Your Influence
Share College of Engineering news and accomplishments via social media, with peers and your employer. Hire other Aggies when the opportunity is available!
"We are Aggie Engineers"

Awards and Honors
The following awards were selected and distributed in Spring 2020.
Outstanding Seniors
The Outstanding Senior Awards recognize graduating seniors who have made significant contributions to the dynamic intellectual life at UC Davis.
Department Citation Awards
Departments may give a citation award to students for an exemplary achievement or service. 
Chevron Scholar Awards
Chevron Scholar Award recipients come from multiple majors across the college and are managed by the College of Engineering Undergraduate Dean's Office. The Chevron Scholar Award is made possible by the Chevron Corporation.
Dean's Honor List
The quarterly Dean's List includes names of students who have completed, for a letter grade, a minimum of 12 units in a specific quarter with a grade point average equal to or higher than the minimum grade point average attained by the upper 16 percent of those registered in the same class level and college during that quarter. 
To view the full list of recipients, click here.