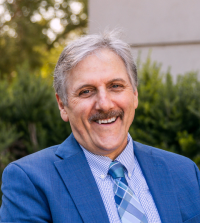 What a journey! UC Davis propelled me into a fulfilling academic career after receiving my M.S. and Ph.D. degrees in civil (environmental) engineering. I am beyond thrilled to return to UC Davis and to assume the reins of dean of the College of Engineering. I know firsthand what this institution does for aspiring engineers, no matter their life experiences. We are a true community of scholars. My return to this wonderful community after 32 years comes with great pride, and a deep sense of finding my way home.
The UC Davis College of Engineering will continue to be a leader in terms of rapid response to challenges that impact society. The current COVID-19 pandemic is a prime example. Our faculty have responded by developing a method for rapid diagnosis of COVID-19 and its patient-specific severity by breath analysis, using wastewater sampling to identify SARS-CoV-2 viruses discharged from dozens of buildings and sewers across the City of Davis, analyzing the efficiency and effectiveness of masks for reducing respiratory aerosol emissions and inhaled uptake, and developing and analyzing effective and low-cost air cleaners that are more accessible to those without resources to protect themselves.
We look to the future as leaders who will make significant contributions to solving longer-term challenges that affect humankind and the planet. Sustainability has always been the ethos of our college and UC Davis as an institution, and we are working on many fronts to study the impacts and mitigation of climate change. Our work in this area will continue to grow in its importance and impact. We will address how to feed the world in a time of climate crisis and labor shortages. We will continue our cutting-edge research in areas of energy efficiency, advanced sensor applications for energy and water conservation, low emitting transportation systems, climate resilient infrastructure, wildfire impact analysis and more. We will also continue to improve population health through the advancement of biomedical imaging systems. Critical to many of these challenges will be growth in our existing strengths associated with data science and engineering, machine learning and artificial intelligence.
We will continue to provide an inclusive environment and a holistic engineering education that addresses social and environmental justice in the context of engineering technology and applications. We have also launched an Innovation Ecosystem that will leverage a new 23,000 square foot Engineering Student Design Center programmed to provide an unparalleled continuous design experience for our students, coupled with opportunities to engage in entrepreneurship through our student start-up center, national competitions, undergraduate research experiences and "dean's challenges".
It is an exciting time to be the dean of a college with so many impactful and exciting initiatives that are ongoing and planned for the future, and a community of scholars committed to making the world a better place for all. In this issue of Engineering Progress, you will read about a small, yet impressive slice of our student, faculty and alumni accomplishments. What a time to come home.
Go Ags!
Richard L. Corsi
Dean, UC Davis College of Engineering