Each year, the UC Davis College of Engineering recognizes outstanding alumni whose professional and personal achievements bring special honor to the College. This year, the College is pleased to name JoeBen Bevirt (Mechanical Engineering, '95), Cynthia Murphy-Ortega (Chemical Engineering, '91) and Ken Ouimet (Chemical Engineering, '90) as its 2018 Distinguished Engineering Alumni Medal (DEAM) recipients. The award is the highest recognition presented by the College to alumni.
The three alumni will be honored at the College of Engineering's Alumni Celebration on Friday, Oct. 26  from 6-9 p.m. at the UC Davis Mondavi Center for the Performing Arts. All engineering alumni, their families and friends of the College are invited to attend the event to honor the College's distinguished alumni and to reconnect with old classmates and engineering faculty. The evening will include a cocktail hour with engineering demonstrations, followed by a dinner and awards ceremony. Engineering demonstrations will include a cognitive neuroengineering display, an augmented reality sandbox, a high-speed pod designed by students for SpaceX's Hyperloop Pod Competition, a 3D LED cube and a student-designed electronic Theremin instrument.
During the awards ceremony, engineering faculty will highlight the profound achievements of Bevirt, Murphy-Ortega and Ouimet.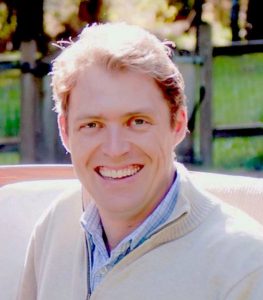 JoeBen Bevirt, Founder, Joby Aviation
B.S. Mechanical Engineering, '95
JoeBen Bevirt holds a bachelor's in mechanical engineering from UC Davis and a master's in mechanical engineering design from Stanford University. A self-described serial entrepreneur, Bevirt has successfully founded four companies over the last 10 years. In 2000, just five years after graduating from UC Davis, Bevirt co-founded Velocity11, which developed high-performance laboratory equipment and automation solutions for life science researchers. He served as CEO, president and board member for Velocity11 until 2005, when he founded Joby, Inc. to develop, market, and sell useful, unique, consumer products, including the extremely popular GorillaPod line of flexible, portable tripods. In 2008, Bevirt turned his focus to renewable energy and founded Joby Energy Inc. to develop groundbreaking airborne wind turbines to harness the abundant power of high-altitude wind. A year later, he founded Joby Aviation to develop compact electric personal aircrafts designed for efficient high-speed flights and has worked on the NASA "LEAPTech" X-57 Maxwell project, an experimental aircraft that aims to reduce fuel use, emissions and noise in light aircraft. Bevirt holds dozens of U.S. patents, including several pertaining to air travel.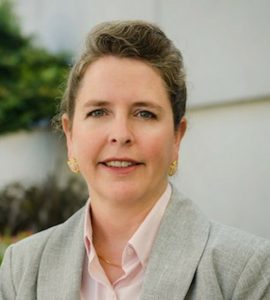 Cynthia Murphy-Ortega, Manager, University Partnerships and Association Relations, Chevron Corporation
B.S. Chemical Engineering, '91
After graduating from UC Davis with a bachelor's degree in chemical engineering in 1991, Cynthia Murphy-Ortega was hired as an engineer at Chevron Corporation's Richmond Refinery in the San Francisco Bay Area. Now in her 27th year with the company, she serves as a manager in Chevron's University Partnerships and Association Relations group, where she develops strategic relationships with universities, including UC Davis, and national associations to support the curriculum, faculty and facilities needed to lead students to success after college. Murphy-Ortega previously held positions in engineering, maintenance, operations, financial and business planning, process safety management and technical competency development at Chevron. Murphy-Ortega is passionate about engineering education and diversity and inclusion and dedicates her time in these areas by serving on numerous boards at universities and national associations across the globe. At UC Davis, she is active in several advisory groups, including the Engineering Dean's Executive Committee, along with advisory committees for Chemical Engineering, Mechanical and Aerospace Engineering, Leadership in Engineering Advancement Diversity and Retention (LEADR) program, and AvenueE community college transfer program.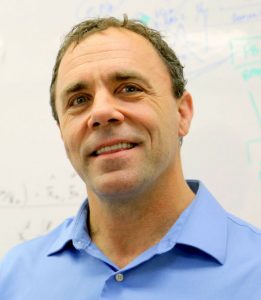 Ken Ouimet, CEO and Founder, Engage3
B.S. Chemical Engineering, '90
Ken Ouimet earned a bachelor's in chemical engineering from UC Davis in 1990 and a Ph.D. in chemical engineering from UC Santa Barbara in 1995. While studying statistical physics at Santa Barbara, Ouimet discovered he could apply the same principles to model retail markets to optimize retail-pricing decisions. His move to retail marketing also stems from his experience auditing in-store prices while working for his parents' business, Comparative Prices International as a young boy. In 1996, he founded KhiMetrics, one of the first companies to successfully develop and utilize retail revenue management technology. His company dominated the retail revenue management and price optimization market for nearly a decade before it was successfully acquired by multinational software corporation, SAP. Ouimet went on to serve as chief scientist and vice president of innovations at SAP AG from 2006-2007. He also served on the board of directors of Revionics, a prescriptive analytics and machine-learning software company in Roseville, from 2007-2011. In 2008, Ouimet founded Engage3, a Davis-based startup that uses predictive analytics and data to help retailers understand their competition and their customers. Ouimet maintains close ties with UC Davis by participating in seminars and recruiting students to work at his company.
Registration for the event closes on Wednesday, Oct. 17. Tickets are $40 or $25 for recent alumni who graduated in 2008 or later. Contact Molly Bechtel, mmbechtel@ucdavis.edu with questions. 
Category
Tags