Hope Bovenzi: Engineered to Serve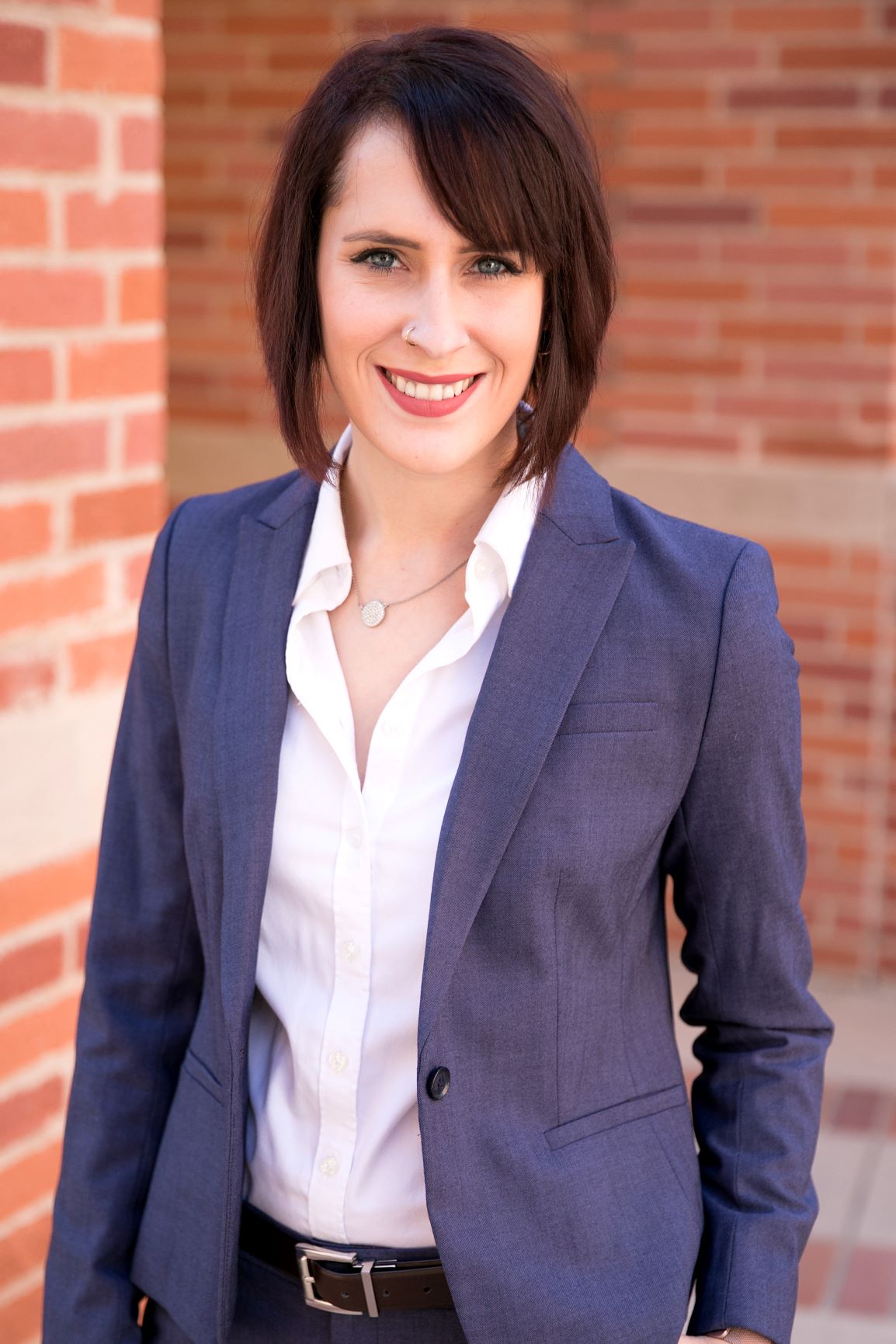 Hope Bovenzi received her B.S. degree in electrical engineering at the UC Davis College of Engineering in 2012. Since graduating, she has been successful in the industry while continuing to give back to her community and the college.
"Giving back is extremely important, especially being one of the few women, albeit white women, in my program, I think it is really important to recognize the amount of privilege and the amount of resources I was able to utilize while I was at Davis," said Bovenzi. "I want to make sure that that doesn't stop with me and that I turn around and lift up the next generation of students."
After Hope earned her degree at UC Davis, she went on to work for Texas Instruments and quickly became the youngest sector general manager for Automotive Infotainment, while earning her MBA at UCLA. In the short time since her graduation, she has earned a reputation as an expert in infotainment media interfaces.
In addition to her work at Texas Instruments, Hope is dedicated to helping women in science, technology, engineering and math (STEM).
She was instrumental in beginning a Silicon Valley chapter of High-Tech High Heels (HTHH), a non-profit organization that strives to eliminate the gender gap in STEM. HTHH hosts camps and trainings for young girls and women that create a supportive environment of learning and mentorship. Hope served as the expansion manager, is a member of the Board of Directors and leads the volunteer committee for HTHH. She also volunteers for EngineerGirl, a website that connects young girls and women who are interested in pursuing a career in engineering connect with women who are established in the field.
"I really believe in UC Davis' vision for STEM. It's a world-renowned school and they have done so much when it comes to diversity and engaging with students that have diverse backgrounds," said Bovenzi.
Each year, the Cal Aggie Alumni Association (CAAA) recognizes alumni who have provided extraordinary service to UC Davis, their professions and communities. This year, Bovenzi was one of eight UC Davis alumni to receive a 2020 UC Davis Alumni Award and was honored for her accomplishments thus far.
"I felt so honored. I believe in the vision and I believe in the importance of giving back, so to be recognized for that – it was above and beyond. I love UC Davis and I think this is an example of them showing how great they are at maintaining connections with their alumni," said Bovenzi.
Bovenzi continues to find ways to stay involved with the college. 
Bovenzi joined the Department of Electrical and Computer Engineering's Industrial Affiliates Board in 2019. The board's mission is to provide a platform for research and industry collaboration. With an established connection between industry and the department, students and faculty gain the opportunity to learn about industry, while affiliates are exposed to next-generation talent, new ideas and research directions.
As part of her commitment to the board, Bovenzi helped coordinate the ECExpo that the department held at Texas Instruments in February 2020.
"STEM and STEM education is a huge focus for Texas Instruments. To be able to host this event and bring in industry affiliates and connect current students to former students and those who work in the industry was a great experience," said Bovenzi.
She is also involved in the college's Mentor Collective program, which connects first-year and transfer engineering students with a recent UC Davis engineering graduate to help them navigate challenges and leverage various opportunities the college has to offer.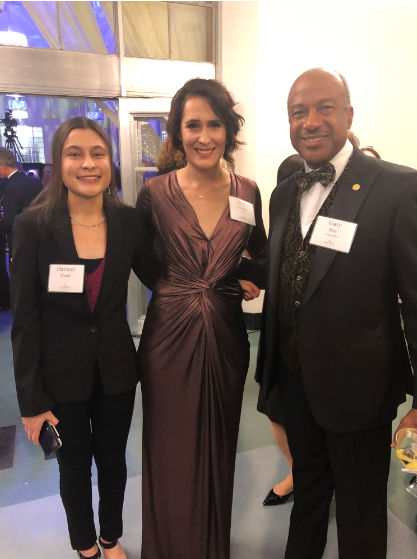 For Bovenzi, one of the most straightforward ways to give back is connecting with current students.
"I brought one of the students I mentored last year to the CAAA award ceremony because I have had mentors bring me to these type of events and I wanted to take the opportunity to connect her with folks and shine a light on the importance of mentorship – especially for women and people of color who don't always have that role model or person in industry already to look to," said Bovenzi. "Being a mentor has been super-rewarding because I can see the next generation of engineers that are phenomenal already and I can't wait to see what they do."
Bovenzi has many fond memories from her time at UC Davis and is thankful for the connections she has made.
 "I am so grateful for my time in Davis and in the College of Engineering," said Bovenzi. "These relationships that you make at Davis and especially in the college stick with you. I am grateful for the way those have impacted my life."
This story was featured in the Fall 2020 issue of Engineering Progress.
Primary Category
Tags