Kathryn Tarver Receives the 2021 M.S. Ghausi Medal
Growing up, Kathryn Tarver would have never believed she would one day be an engineer. Now, she is graduating with a B.S. in biological systems engineering, having become a dedicated machinist and problem-solver. At UC Davis, she fostered her love of machines in the biological and agricultural engineering (BAE) shop and has worked to create a better world both in the community and on campus by founding the Women Machinists' Club at UC Davis.
She is this year's recipient of the M.S. Ghausi Medal, the College of Engineering's highest honor for undergraduates. The medal, named for the college's third dean, Mohammed S. Ghausi, recognizes one graduating senior each year for scholastic excellence and leadership during their undergraduate careers.
As a child, Tarver had arthritis in her neck that made it hard to sit in front of a computer. This challenge made her wary of engineering and computers until seventh grade, when she picked up her first soldering iron at the after-school program TechBridge.
"It was the most fun I'd ever had," she said. "I discovered that not only was engineering doable, but I could also create things that would improve people's lives."
She decided to study biological systems engineering at UC Davis because it was a "perfect match" for her love of machines, her desire to help the environment and her childhood experiences on farms.
Building a Foundation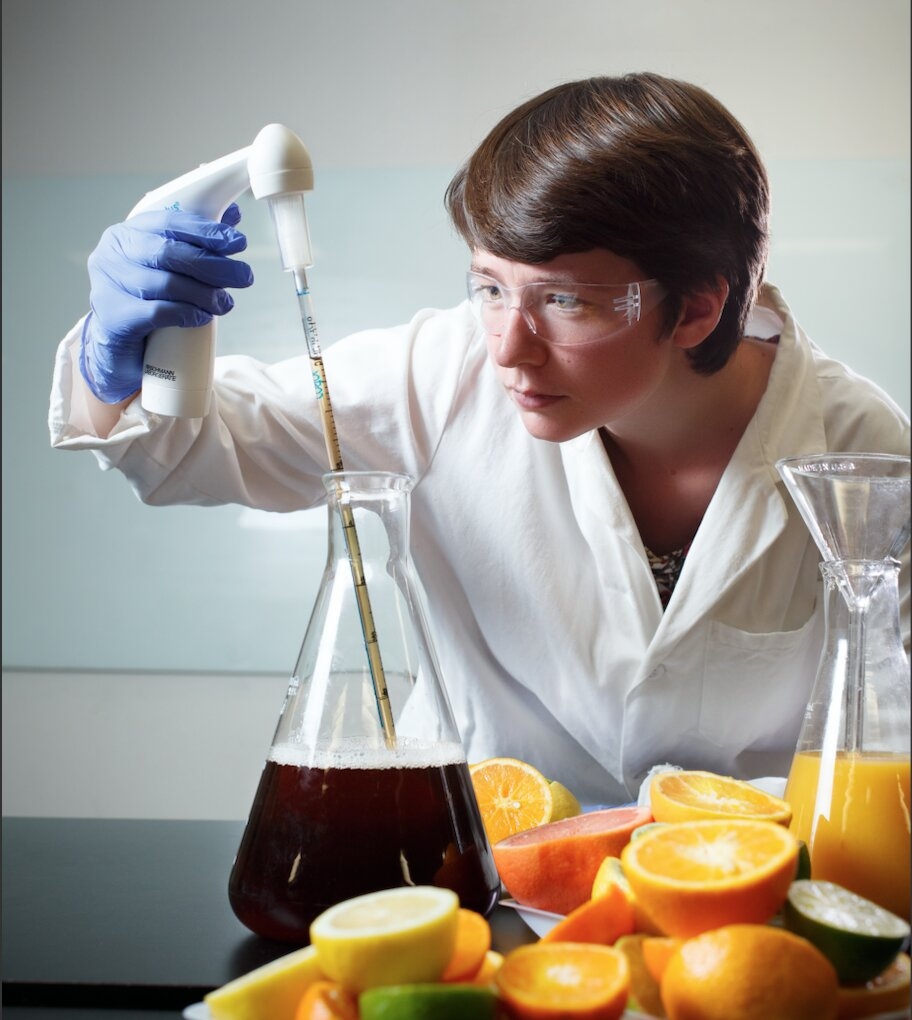 The first time Tarver walked into the BAE shop in the "Foundations of Biological Systems Engineering" (EBS 1) class, she was enamored.  She asked the shop for a job and though they didn't have an opening, she persisted for four quarters until they agreed to hire her.
"Kathryn really advocated for herself to get that experience in the BAE shop, but it wasn't easy and it took a lot of perseverance," said Jennifer Mullin, BAE assistant professor of teaching.
Though the shop was challenging, the thrill of operating heavy machinery and the encouragement and mentorship of BAE shop manager Tom Bell made the perseverance worth it.
"I hadn't gone that far outside my comfort zone before, so it was scary, but I was also having the time of my life because getting to operate these huge machines that cut metal is awesome," she said. "I've always kind of had an antagonistic relationship with my body, so the fact that I could use my hands to make things was really empowering."
At the same time, she became interested in social justice after a seminar with Vajra Watson, the campus' director of research and policy for equity, that opened Tarver's mind to "issues that she didn't even know were issues." She combined these interests with Engineers Without Borders at UC Davis. She now co-leads the construction team for the organization's Bolivia project, creating and documenting designs, manuals and technical drawings to help a community build latrines.
"Kathryn has a remarkable ability to connect, inspire and promote the wellbeing of others," said Mullin. "She really is more of a 'we' person than a 'me' person."
Creating a New Culture
Tarver's proudest accomplishment is being the founder and education lead of the Women Machinists' Club at UC Davis (WMC). In the BAE shop, she realized the value of having a support system of her fellow women in machine shops who could relate to her and decided to form a club.
"There's a culture [in machine shops] that isn't as conducive to women being in STEM as it could be, and people don't necessarily recognize that," said Tarver. "It can also be challenging to come into a space where everyone already knows what they're doing and to not have any frame of reference."
The WMC is the first of its kind in the UC system and one of only a handful of women machinist groups nationwide. Its goal is to make machine shops more inclusive by giving women and gender minorities a space to build a support system and gain hands-on experience.
Since their first official meeting in spring 2020, the club has hosted technical and professional workshops, social events and a design competition for college and high school students this spring. Tarver and the WMC also spearheaded the creation of a new undergraduate course in the applied biological systems technology (ABT) lab on computer-aided design (CAD) for manufacturing.
"Kathryn has an uncanny ability to learn things quickly and then turn around and teach it, just naturally," said BAE lecturer Dan Frank, who worked closely with her to develop the class.
Uplifting Others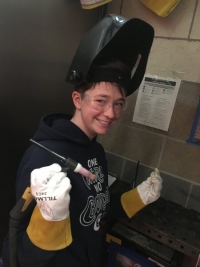 After graduation, Tarver plans to continue working at Monarch Tractor, a Bay Area company making an all-electric autonomous tractor. She started in summer 2020 when she applied for a tractor driving position with a limited skill set, but impressed the team with her fabrication skills and enthusiasm. She now uses the same techniques and machines in the Monarch shop as she did at UC Davis. For her, it's another "perfect match" for her interests and her desire to make the world a better place.
As she moves forward, Tarver makes a point to uplift the friends, classmates and mentors who have been with her along the way. It shows both her commitment to others and the impact her time at UC Davis has had on her.
"I have so much admiration in my heart for my classmates," she said. "UC Davis engineers, especially the women engineers, are some of the coolest people I've ever met. I'm delighted that I've gotten to work with them every day."
Primary Category
Tags