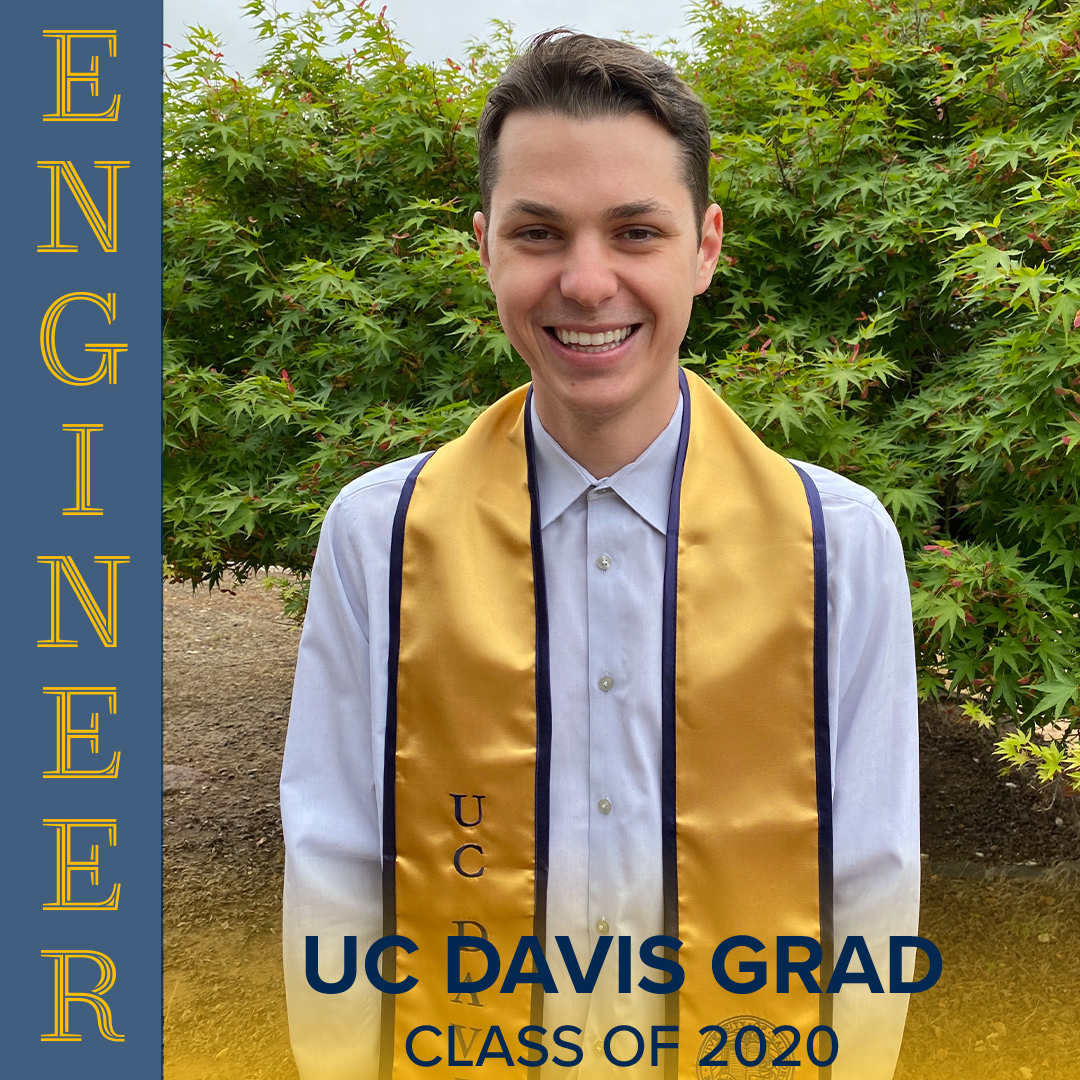 Kyle Sager is graduating from UC Davis with a degree in mechanical engineering and will be moving on to work for Phillips 66 in Rodeo, as a project engineer. Some of the best advice Kyle received as an engineering student was to not shy away from a challenging problem.
"Engineering is all about problem solving and the best way to do this is actively trying to solve it. With the proper amount of interest and dedication to the subject at hand, it is impressive what you can learn and achieve," said Kyle.
Kyle will never forget the memories he made as a lead member of Formula Racing at UC Davis. After a season full of hard work and time invested, the team received positive feedback on their designs from industry professionals and took home fourth place overall racing against several other top-tier universities.
"This club helped me grow to be a better engineer, taught me valuable teamwork skills and created some great friendships. For me, it was very exciting to design an electric racecar, and be able to fabricate it using the Engineering Student Design Center machine shop," said Kyle.
In his free time, Kyle enjoyed going on bike rides, visiting downtown to socialize with friends, going to the Wednesday night farmers market and eating at all the great restaurants in Davis. He also recommends getting involved on campus, as it helped him grow as an engineer and as a person, and it was how he made many of his close friends.
Category
Tags