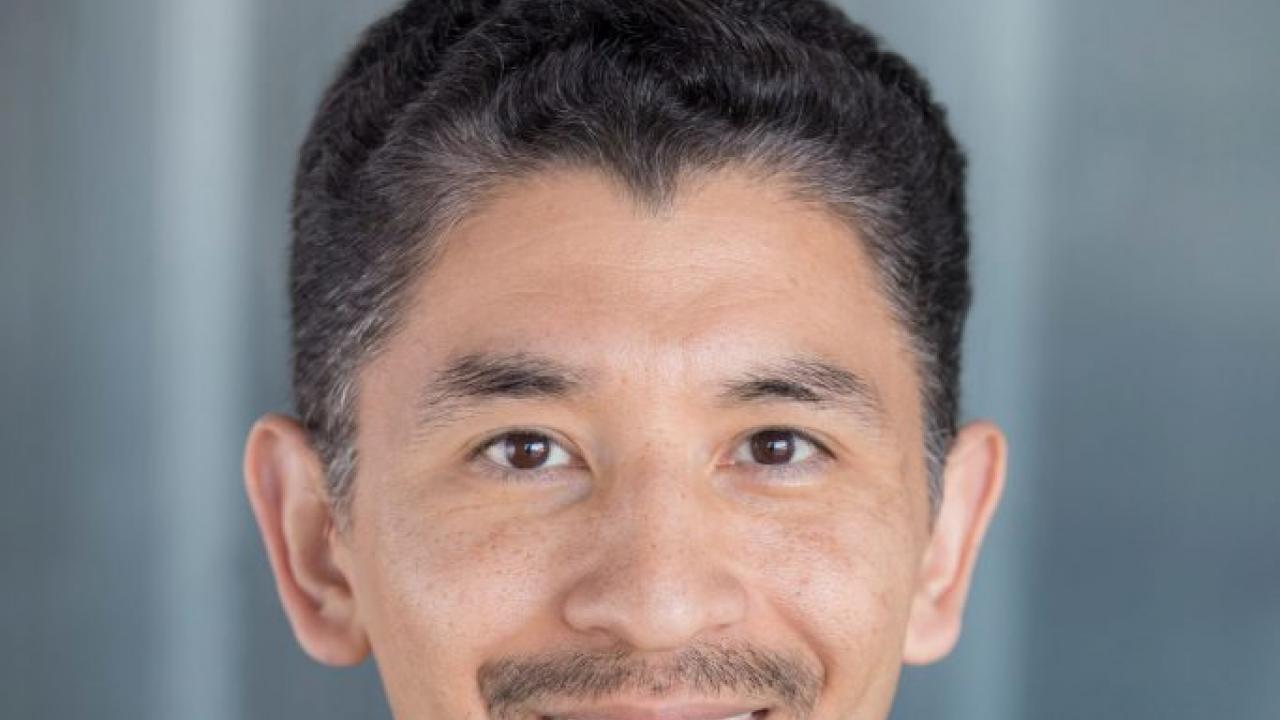 Jose Mojica grew up in South Central Los Angeles and moved to UC Davis to pursue his biological and agricultural engineering degree. After graduating, he worked for the Air Quality Group at Crocker Nuclear Lab where he managed a group of engineers and student assistants that were responsible for maintaining a nationwide network of aerosol samplers for the Environmental Protection Agency. After his time at the Air Quality Group, he worked for DMG MORI Manufacturing USA Inc. in Davis where he supported the design of automation cells, horizontal machining centers and general machine production lines.
Jose recently joined the College of Engineering as the new manager of the Engineering Student Design Center (ESDC). In this role, he manages and coordinates the operations of the center, maintains a safe work environment for students to hone their manufacturing skills and supports staff, faculty and competition teams with their design and manufacturing needs.
In this edition of the College of Engineering's Staff Spotlight, we get to know more about Jose.
Tell us about your path to UC Davis. 
My path started right out of high school. I started working for Crocker Nuclear Lab as an undergraduate student at UC Davis. My student job soon became a career position which lasted 17 years. While working at Crocker Nuclear lab I completed a master's in mechanical engineering from Sacramento State.  I then took a break from UC Davis and worked for DMG MORI, a computer numerical control (CNC) machine manufacturer in Davis. At DMG MORI I designed components for horizontal machining centers as well as end of arm tooling and work fixtures for automation cells. 
What skill is most important for your job? 
The ability to communicate effectively with a multicultural group of people from different backgrounds and life experiences is important. Effective communication is critical for ensuring a safe work environment as well as transferring the skills and knowledge base from our professional staff to our ESDC students.
Describe a typical day on the job.
This is a bit of a challenging question since the support we provide to students, staff and faculty usually changes daily. For example, during fall quarter we prepare equipment and material for teaching Manufacturing Processes (EME 50) and Biomedical Engineering Senior Design Lab (BIM 110). We give demonstrations on how to use machinery for specific lab projects and provide design support to students during their design stage with computer-aided design (CAD) and computer-aided manufacturing (CAM). During winter and spring quarter the theme changes to providing more support to students working on their capstone and research projects. This support is less structured since each design is unique and most students already have a basic understanding of how to operate most of the machines.
In addition to supporting ESDC users with design and manufacturing, I also provide support for the ESDC expansion. Starting this December, the ESDC will be split up into three main locations during the construction process. I am advising on the logistics of how to manage the same number of users and classes with less space during this transition period.
What is your favorite thing about working at UC Davis so far? 
My favorite thing about working at UC Davis is experiencing the culture of inclusivity throughout campus. I have received incredible support from everyone that I have interacted with.
Tell us something most people don't know about you.
I love a challenge, whether it be troubleshooting mechanical failure and finding root causes, or playing team sports. Growing up, I did not have a lot of opportunity to participate in sports in general since I had to start working at an early age.  Now I cannot get enough of team sports. Even though I am not very good at any one thing, I enjoy the general challenge and comradery that games provide.
If you could do any job in the world what would it be? 
My passion has always been for designing and building mechatronic systems and teaching. My current position gives me all of these things, as it allows me to support and advise students on a variety of projects and teach best practices in manufacturing to creative and enthusiastic engineers. I honestly cannot think of a more fulfilling career.
What are your hobbies/interests outside of work? 
When I am not at work, I enjoy designing and building mechatronic systems. I recently have taught myself how to weld with tungsten inert gas (TIG), which has opened a new world of manufacturing possibilities for my garage projects.  Some of the current projects I am currently working on is converting a manual bench top mill to CNC, rebuilding an old engine lathe and building go-karts with my kids. Whenever I am not in the garage making chips I am out hiking or camping in nearby state and national parks.
Category
Tags