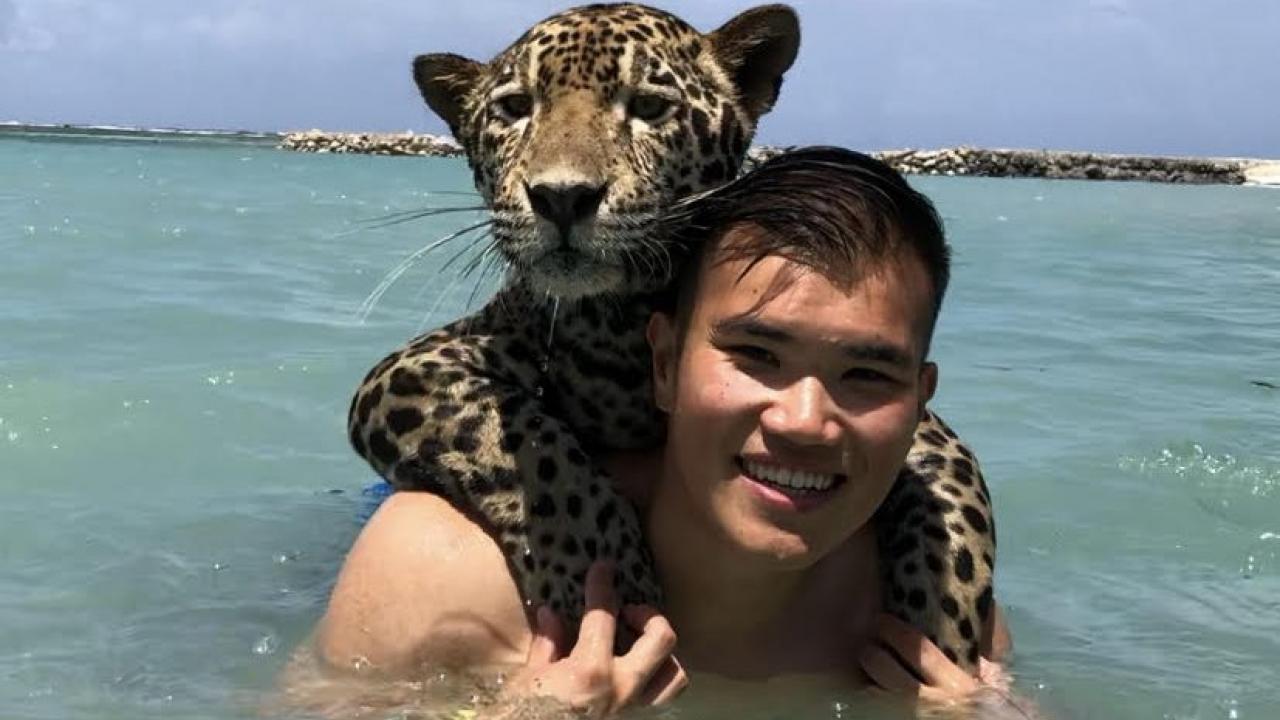 In January, UC Davis internally launched its new "Outgrow the Expected" brand campaign with a big 2020 Kickoff Celebration drawing more than one thousand staff and faculty. Chancellor May was joined by leaders throughout the university to articulate a vision designed to help UC Davis become better known, better understood and better supported. To align with campus' vision, many College of Engineering staff have been collaborating throughout spring and summer to update and re-brand our college website. The new website will launch in September.
Leon Szeto is leading the College of Engineering's website transition from [content management system] WordPress to SiteFarm while rebranding it to align with campus' vision and our new brand. Leon recently joined the College of Engineering as the web content specialist on the marketing and communications team in the Dean's Office. Once the new website launches this fall, he will create additional web content and optimize it for visitors and search engines.
In this edition of the College of Engineering's Staff Spotlight, we get to know more about Leon.
Tell us about your path to UC Davis.
I moved to Davis from Southern California two years ago when my fiancé was accepted to the veterinary school. After working remotely for a company back in Southern California for a few months, I decided to pursue a job at UC Davis. The biggest reason was because I missed the in-person interaction with co-workers (something I'm sure a lot of you are feeling right now!). I started my career at UC Davis working for the Air Quality Research Center and Institute of Transportation Studies.
What skill is most important in your job?
One important aspect of the job is being able to see a couple steps ahead. When designing a webpage, you need to be able to visualize how the content will be laid out, take into consideration how visitors will navigate the page, make the page look appealing and assess how to make the page accessible and searchable.
What are you looking forward to in this role?
I'm excited for the new website launch and to be working with such a great team. I'm also looking forward to optimizing the site and continually improving it!
What is your favorite thing about working at UC Davis/in your department?
I feel grateful for having such a wonderful team, who all welcomed me with (socially-distanced) open arms. Being close and able to meet up for lunch with my fiancé is also a plus.
Tell us something most people don't know about you.
I secretly enjoy the terrible reality shows and dramas my fiancé makes me watch with her. Was this supposed to be for confessions?
If you could do any job in the world what would it be?
My end goal is to open a veterinary clinic with my fiancé – I'll be doing all the boring work in the back.
What are your hobbies/interests outside of work?
I love to cook – send me your best recipes! I'm also big on coffee, beer and cocktails. On the healthier end, I enjoy hiking and powerlifting.
Category
Tags