Three Questions for Dean Richard Corsi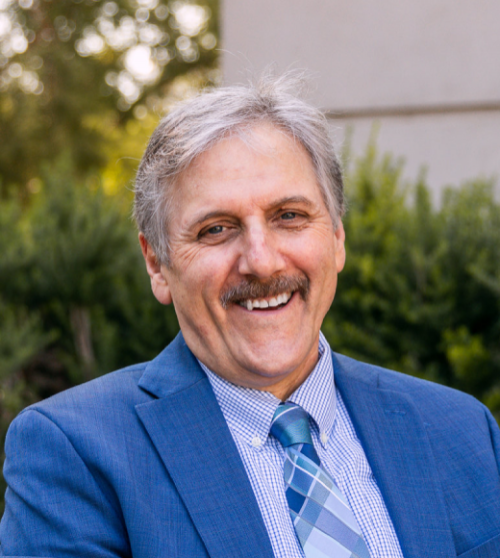 As part of a sit down with UC Davis Magazine, Dean Richard Corsi and UC Davis' new deans in the College of Letters and Science and School of Veterinary Medicine discussed their plans and visions for the respective departments. Dean Corsi's answers are excerpted below.
Dean Richard Corsi is focused on creating a strategic vision to advance the college.
"As dean, I want to set the tone that we are going to great places and to act to make that a reality. That's what I love doing and should do," said Corsi, who started in September 2021.
An alumnus of UC Davis, Corsi returns to campus by way of University of Texas, Austin, where he was a department chair, and more recently Portland State University, where he was dean of engineering and computer science.
How do you approach the job of dean?
The big picture is ambassador, advocate. Of course there are things that surprise you every day [with day-to-day operations]. But never lose track of the main reasons we are here: educating students, doing research that's of relevance to society and community service. That's something I try really hard not to lose track of. Our strategic vision must advance all of those things.
What are your major priorities right now?
I want to set a five- to seven-year vision for the college that our community will rally behind, and then go generate revenue to invest in that vision, to make it a reality. We've started that process and it's something I'm proud of. It will include three major pillars: a strategic research vision, strategic education vision and strategic community vision. 
We have completed our strategic research vision, which includes four impact areas: Transforming Mobility, Advancing Human Health, Strengthening Climate Resilience, and Revolutionizing Energy Systems. Now we are going to invest in those four areas to not just sustain but to grow our stature as leaders in each. 
We have a strategic education vision that is probably three-quarters done. We've included students, faculty, staff, alumni and our dean's executive committee in the development process. An important question that we are addressing is "how do we inspire an engineering student from the first steps they take on this campus to their last steps walking across stage at graduation?"
The final pillar is our strategic community vision, which we've just started and will continue through the fall. That one is focused on our internal community and how we become an extraordinary, inclusive ecosystem steeped in engagement, empowerment, respect and pride.
What makes you feel fulfilled?
The best leaders give of themselves to make everyone else in their organization better. Fulfillment for me will come in moments of reflection years from now. I hope that in those moments I can take a deep sigh and say to myself, "We did it." And I want to underscore the word "we." We set out to do this. We knew it was going to take time. We did it together as a community. If five years from now I look back and see positive advancements for our students, staff and faculty, major contributions by our community to society and planet, then I will take a deep breath, sit back and feel a great sense of fulfillment for what we accomplished together.
This excerpt is from an article originally featured in UC Davis Magazine.
Primary Category
Secondary Categories
Tags