UC Davis Engineering Receives $107M in Research Funding
The UC Davis College of Engineering has grown its research efforts this year to an all-time high of $107M in funding, highlighting the knowledge and expertise of our engineers at UC Davis solving the world's most pressing problems. Here are four new research efforts at UC Davis that showcase the college's research strengths.
BRIDGING THE GAP + SPINAL CORD INJURY TREATMENT PROGRAM
Karen Moxon, professor of biomedical engineering at UC Davis, will lead a five-year, $36M contract as part of the Defense Advanced Research Project Agency (DARPA) Bridging the Gap Plus Program. Moxon will lead a consortium of universities, biomedical startups and nonprofit organizations to develop interventions for spinal cord injuries that can be applied within days of injury to improve long-term outcomes.
"Spinal cord injury is a complex condition that causes partial or complete loss of function below the location of injury. We will develop systems for real-time biomarker monitoring and intervention to stabilize and rebuild neural communications pathways between the brain and spinal cord," Moxon said, adding that she is excited to be in a position to effect real change for people who sustain a spinal cord injury. Read the full story →
 
CENTER FOR HARDWARE AND EMBEDDED SYSTEMS SECURITY AND TRUST
Electrical and computer engineering associate professor Houman Homayoun, director of the UC Davis site of the Center for Hardware and Embedded Systems Security and Trust (CHEST) and his team were awarded $3M for two new projects to advance knowledge of security, assurance and trust for electronic hardware and embedded systems. Funded by the National Science Foundation, industry partners and nonprofit institutions, the goal of these projects is to detect hardware trojans, a malicious modification of the circuitry of an integrated circuit. The team uses frequency profiling of fabricated chips and develops a cognitive solution to automatically identify the best strategy to prevent reverse engineering.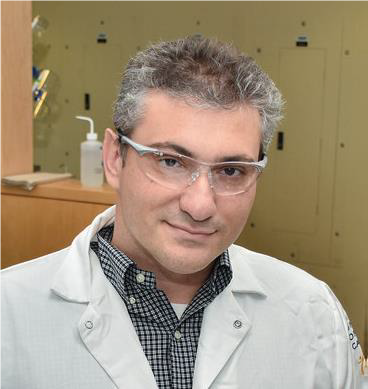 AI INSTITUTE FOR NEXT GENERATION FOOD SYSTEMS
A team of UC Davis researchers led by Ilias Tagkopoulos, professor in the Department of Computer Science and Genome Center, was awarded $20M to establish the Artificial Intelligence (AI) Institute for Next Generation Food Systems, part of -a multi-institutional collaboration between UC Davis, UC Berkeley, Cornell University, University of Illinois, Urbana-Champaign, UC Agriculture and Natural Resources and the U.S. Department of Agriculture's Agricultural Research Service. The goal of this center is to optimize plants for yield, quality and disease resistance, and minimize resource consumption and waste using AI. "The food system is ripe for disruption, with many advances over the past decade paving the way to a transformation," said Tagkopoulos, director of the new institute. "AI will serve as both the enabling technology and the connective tissue that brings together these elements and catalyzes this transformation to a safer, fairer and more efficient food system for the next generation." Tagkopoulos will be joined by UC Davis researchers Nitin Nitin, professor in the Departments of Biological and Agricultural Engineering and Food Science and Technology; Mason Earles, assistant professor in the Departments of Viticulture and Enology and Biological and Agricultural Engineering; and Xin Liu, professor in the Department of Computer Science.
"AI will serve as both the enabling technology and the connective tissue that brings together these elements and catalyzes this transformation to a safer, fairer and more efficient food system for the next generation."
– Ilias Tagkopoulos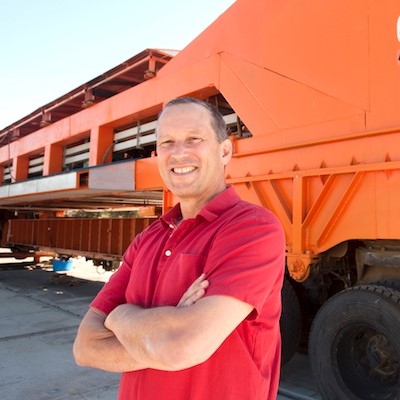 THE UNIVERSITY OF CALIFORNIA PAVEMENT RESEARCH CENTER
The University of California Pavement Research Center (UCPRC) and Caltrans will continue their partnership through a $32M interagency agreement to expand the work of the Partnered Pavement Research Center project led by civil and environmental engineering professor John Harvey, who also serves as the director of the UCPRC. "The UCPRC is pleased to be working with Caltrans for another three years to make pavements better for all users and improve their cost and environmental sustainability," said Harvey. Harvey and his team develop and implement support to help Caltrans improve the cost and environmental sustainability of the state highway network. "A key to success for the people of California is that the partners work together, in consultation with industry, on the full arc of work necessary to move from conceptual ideas to research, development and solving the practical details needed for full implementation," said Harvey.
This story was featured in the Fall 2020 issue of Engineering Progress.
Primary Category
Tags