Alumni Spotlight: Kimberly Budil, '88, '94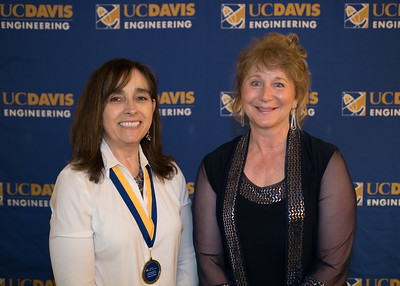 Kim Budil received her B.S. in physics from University of Illinois Chicago in 1987, her M.S. in applied science from UC Davis in 1988, and her Ph.D. in applied science from UC Davis in 1994. She has held positions at the Lawrence Livermore National Lab (LLNL), the UC Office of the President and the US Department of Energy. Today, Budil leads LLNL's nuclear weapons program. She is responsible for ensuring the safety, security, and reliability of the nation's nuclear deterrent and is responsible for stewarding the science, technology, and engineering capabilities that underpin science based nuclear stockpile stewardship.  Also at LLNL, Budil founded the nuclear counterterrorism program. She managed an organization with a portfolio of $80 million and 300 staff that supported an ambitious agenda for nuclear threat reduction.
Something she learned from UC Davis that has been useful to her is to trust her skills and knowledge and to not get too wrapped up in what other people's capabilities might be. "Because of my UC Davis education, I gained the perseverance to keep going when things look bleak and understand the benefits of immersing yourself in an environment with people who are excellent, and often more skilled that you," said Budil.
Primary Category
Tags