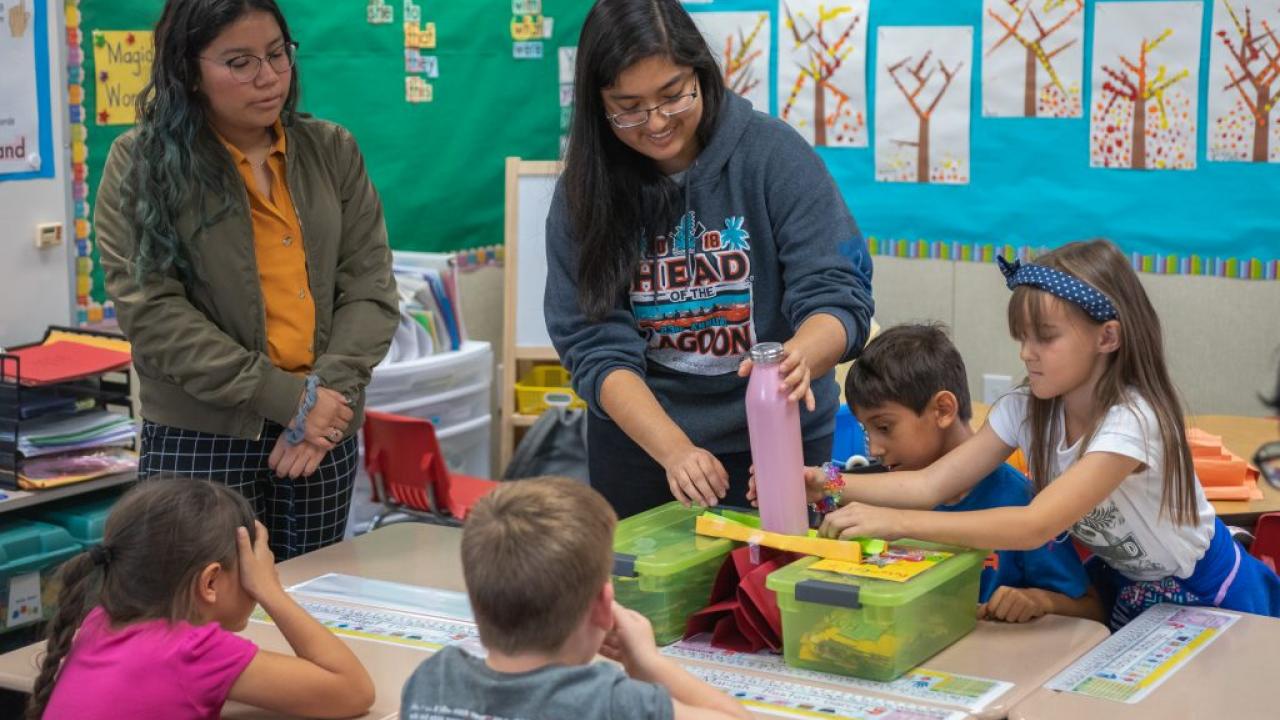 Bit Project is a student-run organization at UC Davis that integrates hands-on science, technology, engineering and math (STEM) activities into underserved K-12 classrooms in Davis and the surrounding areas. The organization started in April 2019 as an effort to make engineering education accessible to all by bringing resources to students who couldn't afford to pay for expensive educational kits and programs. Curriculum developers designed classroom projects that use robotics to help transform the traditional lesson plan to a more problem-solving based experience.
Bit Project is made up of students from all backgrounds, including managerial economics, electrical engineering and design majors. The volunteer community includes students and faculty from the Colleges of Engineering, Biological Sciences and Letters and Science. Bit Project student leaders and members are dedicated to making education available and providing future generations an even educational playing field.
Christina Marie Jumalon is a third-year biochemical engineering student who serves as Bit Project's external outreach marketing intern. She works with the marketing team to build industry connections and helps organize and expand their outreach.
 "I love being able to see how our work and effort progress and form when we volunteer to help integrate our curriculum, or when a company asks to be a part of our project," said Jumalon. "I feel a sense of gratification almost every day as I work in Bit Project and watch our projects come to life."
When Jumalon was first introduced to Bit Project, it was a small club with few volunteers. The team has worked tirelessly over the summer to produce and distribute several educational projects to transform the classroom experience for students. Within the past month, Bit Project's team and volunteer pool has expanded to over 150 students and is continuously increasing.
"The most rewarding part of Bit Project is knowing that what I do here helps further the future. I didn't have the best STEM education growing up, but being here and helping others experience these activities and projects makes me happy," said Jumalon.
Bit Project offers a multitude of opportunities including leadership, management, programming, web development, business, marketing and more. Volunteers implement the projects by working alongside students, teachers, professors and industry representatives.
"Most importantly, Bit Project is a community of passionate, innovative and hard-working students who come together to build solutions to real-world problems," said Jumalon. 
For more information and to see Bit Project in the classroom, click here.
Category
Tags