Engineering Alumni Spotlight: Jackson Hull '00
Jackson Hull ('00) was a double major in mechanical engineering and materials science and engineering at UC Davis, and also has a master's degree in information systems from UC Berkeley. He and his wife Aurelia ('01, communications) live in the U.K. with their three young children and their dog, Paddington. They are also co-captains of a UC Davis Kiva Lending team that launched in September 2008. The team has made more than 4,500 microloans in the last decade.
Jackson is chief operating and technology officer at GoCompare, a U.K.-based financial services comparison website for insurance. He has worked at the vanguard of technology and software development for many years as a mentor and investor, advising startup companies in London and San Francisco. He was chief technology officer at Student.com and onefinestay, and co-founded the mobile startup Chatterfly.
In our first Engineering Alumni Spotlight, Jackson discusses how small change can make a big impact.
What got you interested in Kiva and this project?
We were looking for ways to help entrepreneurs in poorer countries, and discovered the world of microfinance. Kiva was then (and still is today) the leading platform for lending money, or making microloans. 
The spark of inspiration for this project is rooted in my Jesuit school education, where I learned the value of empowerment, and importance of living for others. Kiva is a great vehicle for these values.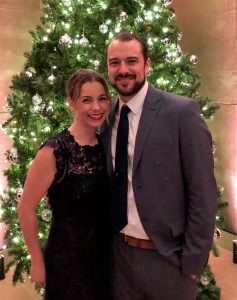 How do you connect with the people in need of microloans, and how do you decide who receives a loan?
The Kiva platform helps us with these aspects. Loan seekers summarize their needs and categorize their business. For example, a woman in Ecuador might request a loan of $1,000 to expand her garment business, and this might require ten to 20 lenders to fulfill the loan.
It's very flexible, as lenders can specify their preferences in terms of gender, location and type of business. Lenders then select loans they would like to fund.  In addition, as a lender, you receive regular updates from the business owner, including their repayments.
How does being part of the UC Davis network help the team make a difference?
The UC Davis community is great for this type of charity. The team has naturally concentrated on women in Latin and South America in agriculture. 
The team is made up of more than 180 UC Davis students, alumni and faculty. My wife Aurelia and I are the official captains, but everyone is quite active. We've made more than 4,500 loans to date, lending more than $135,000 in 84 countries.
Could you share an example of a microloan you've made?
Jessenia Monserrate is a businesswoman in Portoviejo, Ecuador who sells clothes and cosmetics. Her dream is to finish her studies to become a nursery school teacher. We lent Jessenia $775 to pay for cosmetics up front and receive clothes on credit, so she could pay according to sales.
With the help of microloans, she could give her customers easy payment options, and she repaid the $775 early. Her story is just one of thousands, but I was particularly inspired by the hopeful updates she provided to her lenders. She is quite an entrepreneur!
What's the best way for people to get involved?
Microloans are a great way for students to participate, because you can get going with as little as $25. We welcome everyone in the UC Davis community to join Kiva and support our efforts. You can learn more about the UC Davis Kiva lending team here.
Building upon a long-standing tradition of public service, the UC Davis College of Engineering has a visionary plan for the future in which innovative research and quality education will make life better for everyone. Our Engineering Alumni Spotlight is an ongoing series dedicated to highlighting the research and careers of graduates of the UC Davis College of Engineering. If you are an alumni and are interested in being featured, please contact us.
Primary Category
Tags