Graduate Student Spotlight: Sophie Orr
Ph.D. Student, Department of Biomedical Engineering/BMEGG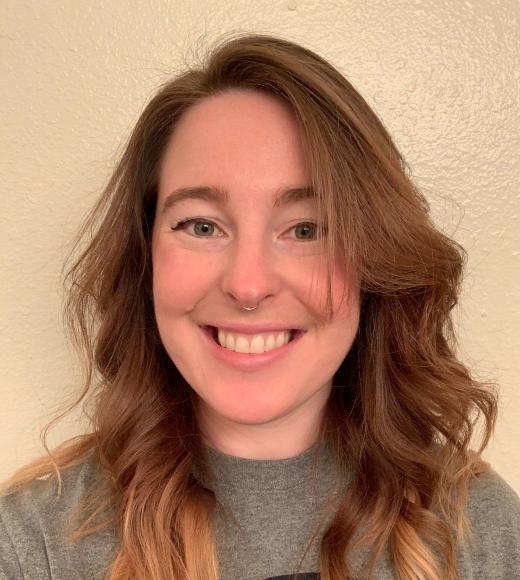 This spotlight is a part of our 2023 International Women's Day Feature.
What inspired you to study engineering? Describe your path to graduate studies at UC Davis. 
I was inspired to study engineering after working for the Colorado and North Dakota NASA Space Grant consortiums mentoring undergraduate engineering students on space-based projects. I saw how instrumental engineering methods were to creating cost-effective, novel scientific studies and wanted to apply those methods to my own research. I had an amazing experience at UC Davis as an undergraduate anthropology major, so I knew I wanted to return to Davis for my doctoral program. 
Highlight your current research. What do you love about it, why are you excited, and how do you stay motivated? 
My current research explores how bone and muscle influence and communicate with each other during periods of disuse, such as spaceflight, bedrest or wheelchair usage. While I was initially interested in space applications, working in the Department of Orthopaedic Surgery introduced me to the ways biomedical engineering research can have a huge impact on the lives of ordinary people, beyond the select few that will journey to space. I also study the impact of weight stigma and discrimination on orthopaedic patients, especially regarding inequities in access to care. This research will change how millions of Americans experience the healthcare system, and I can't help but be excited about that. In addition, I co-instruct a course on weight-bias in society, where I am privileged to educate and talk with future engineers and scientists about the importance of respecting people of all body sizes. This experience gives me hope for the bright future of bioengineering and healthcare. 
The 2023 International Women's Day theme is #EmbraceEquity. How do you embrace equity in the engineering field? 
I embrace equity by working with my department to shine a light on inequity in engineering and medicine. Together we build forums for our community to expand the research outcomes of biomedical engineering to benefit a larger, more diverse group of patients. I also make sure to focus on inequities as a researcher, where applying engineering principles to gaps in medical care can further reduce the systemic inequities caused by social injustice. 
Primary Category
Tags