Jeni Lee receives 2016 Zuhair A. Munir Award
DAVIS, Calif.; April 7, 2016 – The College of Engineering's Awards Committee has selected Jeni Lee as the winner of the 2016 Zuhair A. Munir Award for Best Doctoral Dissertation.
Lee is being honored for her research entitled, "Bioactive and Mechanical Stimuli for Engineering Neocartilage with Native Tissue-like Tensile Properties."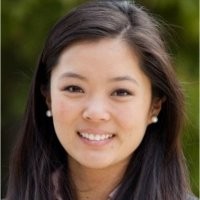 Prof. Kyriacos Athanasiou was Lee's mentor in the UC Davis Department of Biomedical Engineering.
"Her dissertation encompasses highly original work using innovative methods and presents significant impact to not only the field of cartilage tissue engineering but also to the fields of cellular dynamics, developmental biology, and physiology," Athanasiou said.
As part of her dissertation Lee created a new biomechanical device that is the first of its kind to successfully apply tensile loading to fabricate cartilage. This discovery, Athanasiou said, will help treat sports-related injuries and osteoarthritis.
In addition to Lee's dissertation, Athanasiou said she has a natural gift for guiding other students.
"Her extensive extracurricular involvement in the STEM and entrepreneurial communities should inspire future graduate students to excel as scholars, researchers, and mentors," he said.
Lee won the 2015 Biomedical Engineering Graduate Group Outstanding Graduate Student Award. As a graduate student she co-founded the regenerative medicine start-up ViVita Technologies that won the 2013 Big Bang! Business competition. And, Lee was named one of Comstock's "Next Wave" of 10 young professionals on the radar for 2015.
Lee is dedicated to addressing the challenges women face in STEM fields. She served as President of the Sacramento Valley Chapter of the Association for Women in Science from 2015-2016 and helped launch the UC Davis Women in Leadership Seminar Series.
In February of this year Lee started as an associate with Novo Ventures, an international life science investment company.
This year's nominations were especially competitive. As such, the Awards Committee also gave honorable mention to the following:
–David Grilli, "Seismic Response of Embedded Column Base Connections and Anchorages," Department of Civil and Environmental Engineering.
–Ahmed Elsherif, "Interference Management and Resource Allocation in Heterogeneous Wireless Networks," Department of Electrical and Computer Engineering.
The Zuhair A. Munir Award presentation will take place Wednesday, June 1, 2016 at 3 p.m. in the Bruce and Marie West Lobby, Kemper Hall.
Established in 1999, the Zuhair A. Munir Award annually recognizes the individual who has submitted the best doctoral dissertation within the College of Engineering. The Awards Committee made the selection from competitive submissions from the various graduate programs. The award honors the contributions of the College of Engineering's fifth dean, Zuhair A. Munir.
Primary Category
Tags