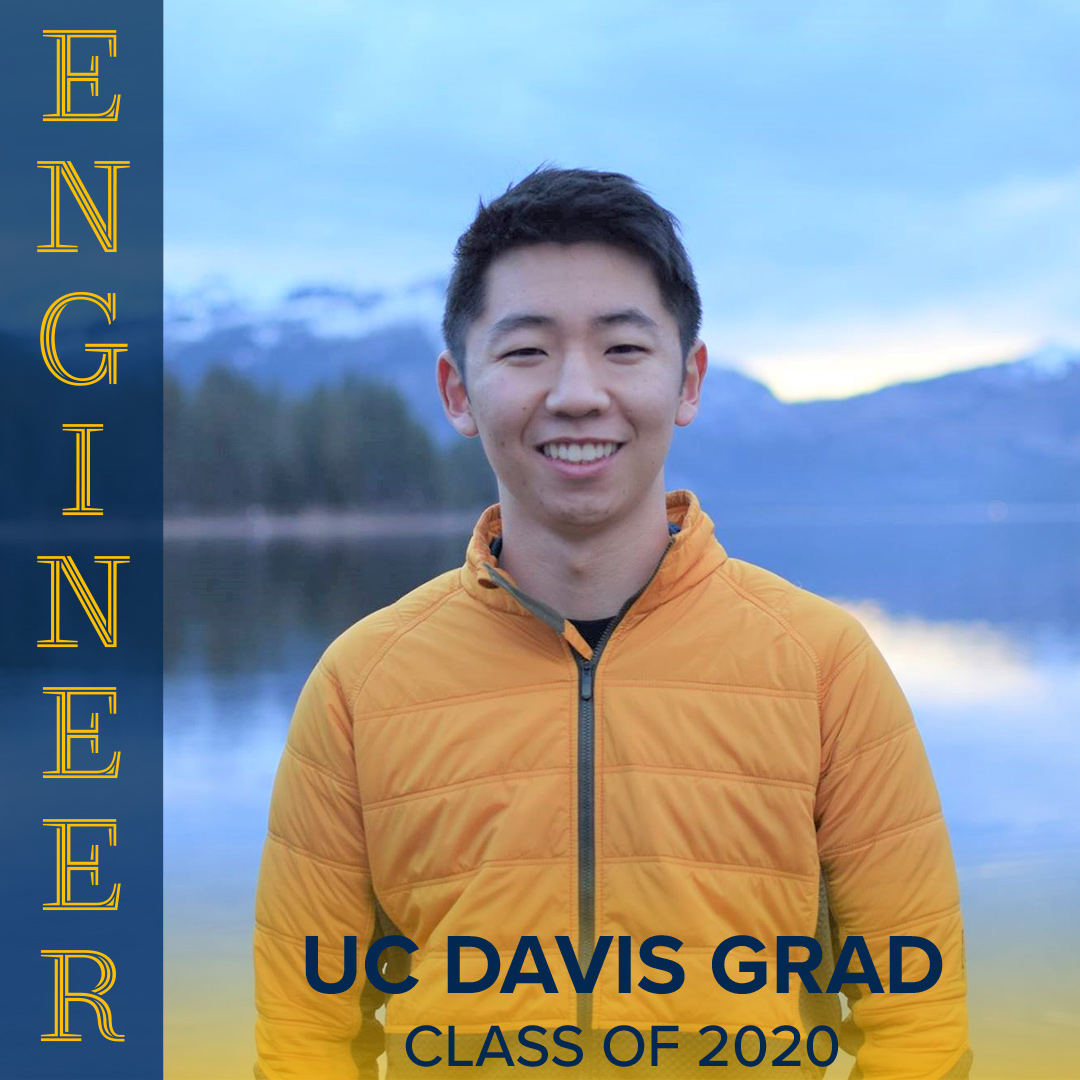 Tomoya Otsuka is a fourth-year mechanical engineering student at UC Davis. After graduation, he plans to attend graduate school either in Sweden or Switzerland to focus on developing fast and efficient railway systems and learn more about sustainable engineering.
As someone who has seen much of the world after living in Japan and Australia for 15 years before coming to the U.S., Tomoya will always remember the memories he made at UC Davis.
One of his fondest memories was taking part in the Biomedical Engineering Society's Make-A-Thon because it was a time where he felt like a "real engineer." His team designed a prototype for a pill bottle opener for those who have impaired motor skills and won an award for the most creative prototype.
Tomoya appreciates the time management and organizational skills he acquired at UC Davis and will continue to use them in his future endeavors. Some of the best advice he received was to start work early to identify hidden problems that weren't anticipated. He also encourages other students to remember what is truly important.
"Spend time to think about what is important to you and write it down somewhere to remind you. Don't stress over the small things. As engineers we care about the details, and yes they are important, but put time into the details that you care about," said Tomoya.
Category
Tags