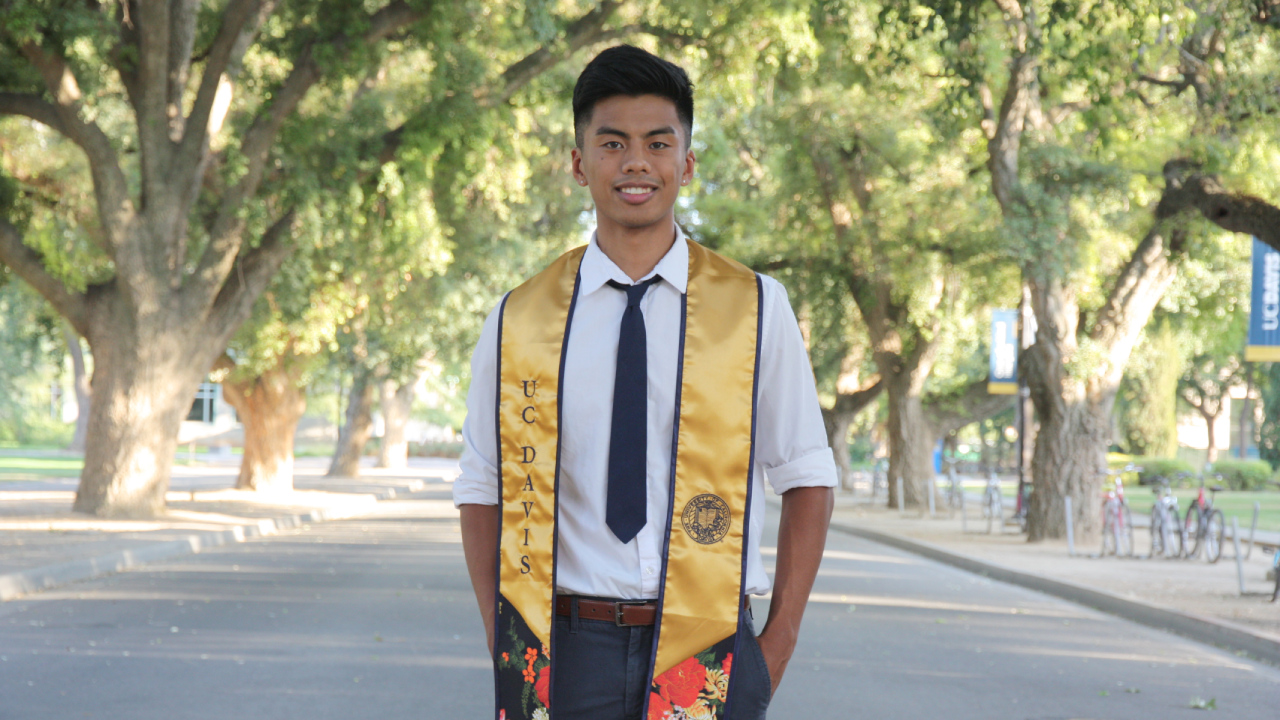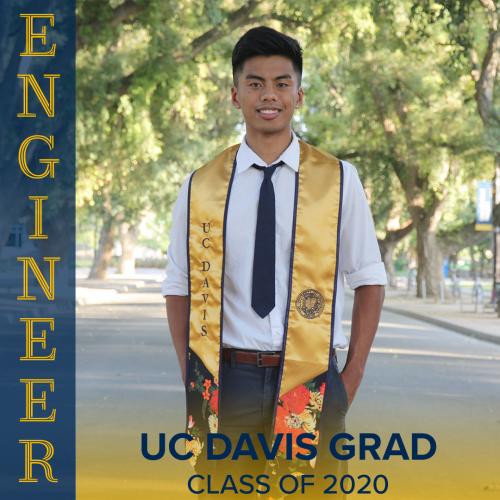 Our first #SeniorSpotlight is Zoren Habana, a mechanical and aerospace engineering Class of 2020 graduate! Some of Zoren's favorite memories were made in the Bainer Hall computer lab, where he solidified many friendships with fellow engineers.
"I would spend nights at the computer lab finishing up homework and projects, but it wasn't so bad since I was around my friends and colleagues," said Zoren. "I cherish the memories I made in the computer lab because of how much time I spent there struggling with my colleagues to get work done. Misery definitely loves company."
A piece of advice he would give to incoming engineering students is to always have balance in your life and don't overwork yourself. He says to take care of yourself first!
After graduation, Zoren will be joining Advanced Rotorcraft Technology in Sunnyvale as an Aerospace Engineer.
"My brother suddenly passed away earlier this year. He supported me so much throughout my life growing up. I dedicate this graduation to him and I hope he's proud of me."
Category
Tags