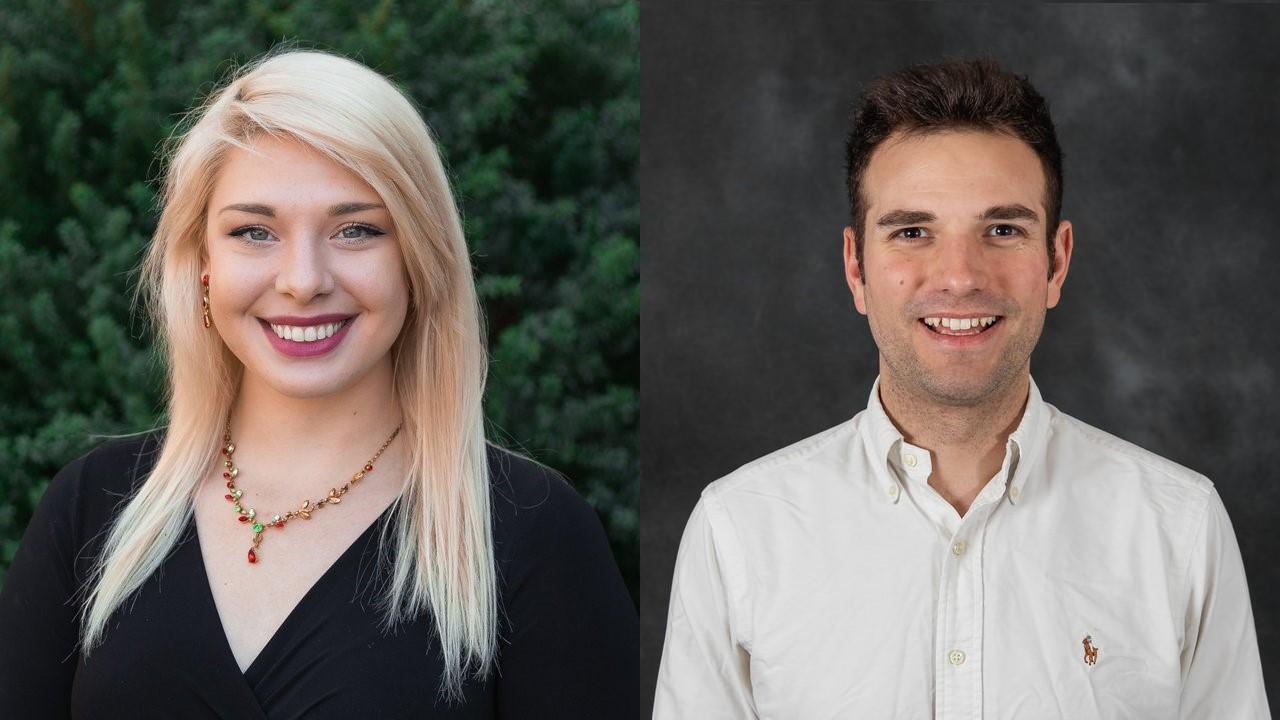 Mechanical and aerospace engineering Ph.D. student Leslie Allyn Simms and biomedical engineering postdoctoral scholar Tomas Gonzalez-Fernandez were selected to attend the renowned Lindau Nobel Laureate meeting this summer from June 27 – July 2, 2021 in Lindau, Germany.
The Lindau Nobel Laureate meeting is an annual gathering of Nobel Prize winners and top young scientists from around the world. It is a once-in-a-lifetime chance for up-and-coming researchers to meet and exchange ideas with leaders in medicine, chemistry, physics and literature while attending lectures, panel discussions and small-group meetings. Due to travel restrictions this year, attendees will have an online meet-and-greet in June 2020 and attend the meeting in person in 2021.
"Hard work really does pay off," said Simms. "I feel extraordinarily privileged to be selected because meeting Nobel Prize winners in fields like chemistry and medicine will be very valuable to my highly interdisciplinary research group. I am also grateful as a woman scientist to one day make an impact and inspire the next generation of women to achieve anything they set their mind to."
Simms, part of mechanical and aerospace engineering professor Cristina Davis' lab, works to create small devices that detect chemicals in the air and in liquid. She deployed sampling in Davis during the Camp Fire in 2018 and on a drone during experimental fires to analyze devices the chemicals in the air coming from the smoke. This information can help scientists understand the effects of fires on public health and the environment and lead to better wildfire protocols and earlier evacuations, saving more lives.
Gonzalez-Fernandez is a postdoctoral scholar in biomedical engineering professor Kent Leach's laboratory. An American Heart Association postdoctoral fellow, he focuses on 3-D printing for biomedical applications, particularly for treating diabetic skin wounds. To do this, he studies nerve and blood vessel formation to understand how it works and applies this knowledge to fabricated materials.
"I am very excited about taking part in the Lindau Nobel Laureate Meeting this summer and representing the world-class research developed at UC Davis," he said. "This is a great chance to feel inspired by the amazing discoveries made by Nobel Laureates and to meet other young researchers from around the world to discuss the current challenges and opportunities we all face."
Simms and Gonzalez-Fernandez are among 660 young scientists from 101 countries selected to attend and are part of the UC Office of the President's inaugural class of 20 Lindau Nobel Laureate Meeting Fellows.
Category
Tags