Chris Cappa Appointed Associate Dean for Graduate Studies and Online Education
Civil and environmental engineering faculty member will oversee graduate programs and online learning opportunities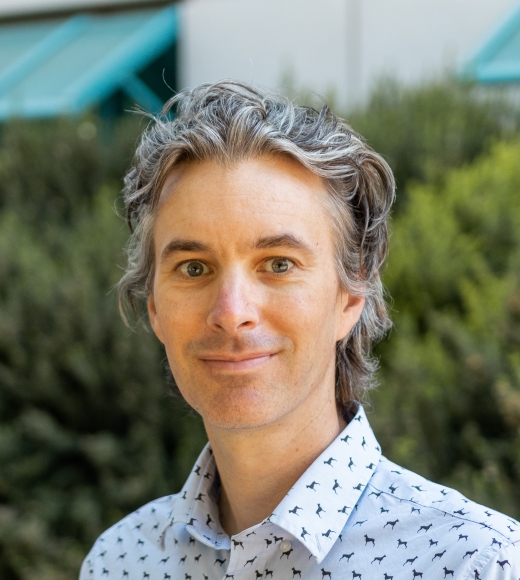 Chris Cappa, chair of the Department of Civil and Environmental Engineering, has been named the new associate dean for graduate studies and online education in the College of Engineering at the University of California, Davis.
In his new role, Cappa will provide leadership for the advancement of the college's engineering graduate programs. Specifically, he will focus on broadening participation through the development of online master's degree and professional certificate programs. He will also oversee the Distance Learning Program, a partnership with Lawrence Livermore National Laboratory.
Cappa is enthusiastic about the opportunity to collaborate with academic departments to enhance the graduate student experience.
"I'm very excited to have the chance to work across the college to help advance the efforts of our talented graduate students and to further build a vibrant community of scholars," he said. "I'm also looking forward to working with our incredible departments and graduate programs to expand their reach and connect with new and underserved groups of students."
Since joining UC Davis in 2005, Cappa has been active in advancing graduate education having served as graduate vice chair in the civil and environmental engineering department and as a member of the Education Program Committee on Academic Senate's Graduate Council. He was on the Graduate Mentoring Initiative advisory board and is currently a Mentor Fellow in the program.
Cappa's research focuses on understanding and improving air quality. Through a combination of lab experiments, field measurements and process-level modeling, his work explores the entire lifecycle of atmospheric aerosols. More recently, he has started investigating air pollution within indoor spaces, especially strategies to help reduce the transmission of respiratory diseases or the impact of wildfire smoke. Cappa's fieldwork has taken him to the high Arctic, to the tops of mountains, to the coast and across the ocean, and he has published more than 150 papers with his students and collaborators.
He is active beyond UC Davis as a co-founder of the virtual Frontiers in Atmospheric Chemistry Seminar Series and an editor for the journal Geophysical Research Letters, among other service to the profession.
Included in Cappa's many awards and honors are a 2012 NSF CAREER award, 2014 Chancellor's Fellowship and 2019 Outstanding Mid-Career Faculty Award.
Primary Category
Tags