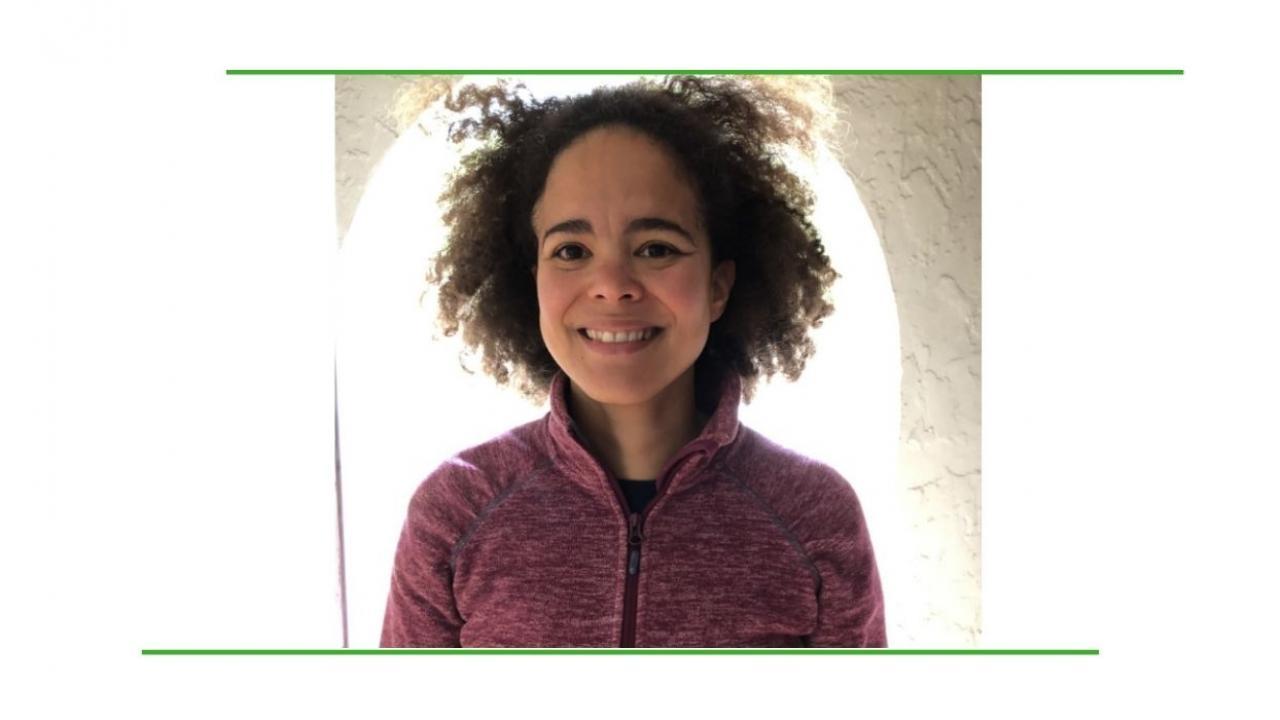 Jasquelin Peña joined the UC Davis Department of Civil and Environmental Engineering as an associate professor in spring 2020. Her research lies at the intersection of natural, managed and engineered ecosystems and she aims to advance sustainable solutions to environmental quality problems.
She enjoys sharing her knowledge and connecting with UC Davis students while building a more inclusive environment.
"I love explaining and translating concepts. I feel fulfilled when I see a student engaged. Every time I teach, I can revisit the material, learn it more deeply and adapt to current events and society in general. I also learn from seeing the material through my students' eyes," said Peña. "Teaching gives me the opportunity to transform someone's way of seeing the world and impact their life."
Peña is also a part of the Center for the Advancement of Multicultural Perspectives on Science (CAMPOS) and the Center for the Advancement of Multicultural Perspective on Social Science, Arts and Humanities (CAMPSSAH) at UC Davis.
The mission of CAMPOS and CAMPSSAH is to support the discovery of knowledge by promoting women in science, starting with Latina STEM scholars and expanding to all underrepresented groups in STEM through building an inclusive environment that is diversity-driven, mentorship-grounded and career success-focused.
Peña says she is proud to be part of an academic community that embraces and respects diversity, not only in terms of the experiences and backgrounds of all of its members, but in their approach to research, teaching and public service. Below she shares more of her thoughts on the importance of diversity, equity and inclusion (DEI) in the College of Engineering.
 What is your viewpoint of diversity, equity and inclusion in the College of Engineering?
I have been at Davis since the end of March. With the restrictions around COVID, it feels like I have just arrived. I am excited to learn about and participate in the DEI initiatives being led by the college. That said, in my short time here, I have sensed how much faculty, staff and students value having a highly inclusive culture. This creates a safe environment for all university members. Achieving and promoting this culture is foundational to advancing all DEI goals.
Why do you feel it is important to increase the participation of underrepresented minorities in the College of Engineering?
Engineering is about problem solving and bringing solutions to society's greatest challenges. To achieve water, food and energy security, for example, we need to recruit, train and sustain the broadest base of engineering talent possible. When we value the diversity of backgrounds and experiences of our students, we provide an educational experience that better prepares students to lead in a diverse and changing world.
What do you think the impact of building an inclusive environment in our college will be on our engineering students?
Building an inclusive environment in our college will contribute to an environment where students, staff and faculty feel supported to reach their full potential. It will foster greater creativity, greater success and greater productivity for a larger number of students. It will also better prepare students to lead and engage actively in their professions and communities.
How do you envision diversity, equity and inclusion in the College of Engineering in the future?
I envision that the College of Engineering will work to reflect the diversity of California and that our approach to DEI will serve as a model for other institutions. I also envision that diversity will be valued and seen as a means to achieve excellence and develop engineering solutions that improve the overall well-being of all people.
To learn more about Jasquelin Peña, click here. 
Category
Tags